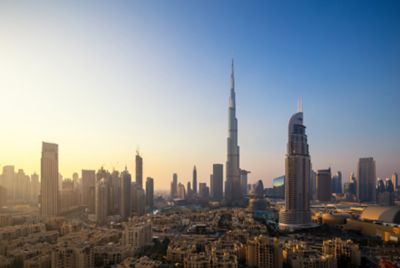 Luxury Hotels in the UAE
The United Arab Emirates has long been famed for its direct split between heritage and modernity, as a place where religious sites sit alongside vast oil-rich regions. But there's so much more to this historic country with its positive nexus of culture, entertainment and opportunity.
With six impressive hotels across the Emirate of Dubai, from 5 star apartments to a unique location on Jumeirah Beach, Mövenpick Hotels & Resorts offers a huge choice of modern accommodation in the United Arab Emirates' most famous region, Dubai.
Mövenpick Hotels & Resorts' reach in the UAE spans throughout Dubai. From 5 star resorts in the historic regions of Bur Dubai, through to the chic Jumeirah Beach and across to Jumeirah Lakes Towers or the luxury apartments of Dubai The Square. At Mövenpick Hotels & Resorts guests are spoilt for choice.
Explore other destinations: Middle-East