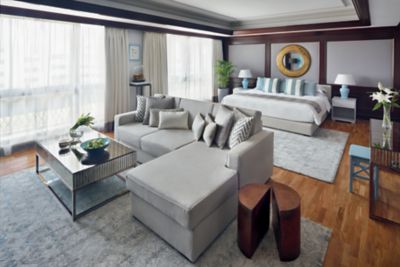 Mövenpick Hotel & Apartments Bur Dubai
Mövenpick Hotel & Apartments Bur Dubai
Give colour to your Dubai visit with a stay at Mövenpick Hotel & Apartments Bur Dubai, situated close to key commercial areas, shopping malls and attractions in Oud Metha, a central business district in Bur Dubai. Several destinations can be reached within 10 minutes, including Dubai Healthcare City, Dubai World Trade Centre and Dubai International Airport.
Make yourself at home in our 255 luxury hotel rooms and suites, or choose one of 57 stylish hotel apartments, located in a separate building  short distance away from the hotel, with a kitchen and up to three bedrooms. We are pleased to offer complimentary Wi-Fi in all rooms, each thoughtfully designed with its own artworks and decor. Executive Lounge access is included for some rooms.
In our 5-star Dubai hotel you can enjoy everything from North Indian and Lebanese cuisine, to international flavours and poolside refreshments in our seven restaurants and bars, as well as a nightclub. Unwind at the rooftop pool or fitness centre, enjoy a treatment at the salon or simply marvel at the art showcased around the hotel.
Choose the Oud Metha ballroom with its hydraulic stage for spectacular product launches, business functions and unforgettable weddings, or book one of four meeting venues for your Dubai conferences - complete with free Wi-Fi and valet parking.
Restaurants & Bars
The Place to Savour Life
At Mövenpick Hotel & Apartments Bur Dubai, we believe in indulgence done right, treating our guests to deliciously fresh cuisine, abundant treats and flavours that are unmistakably Mövenpick. Our 5 star hotel offers an array of dining options in the heart of Bur Dubai.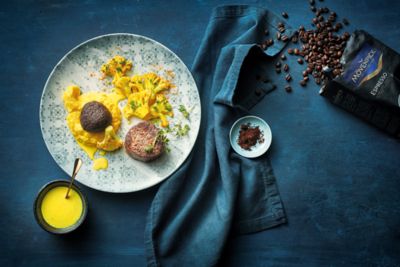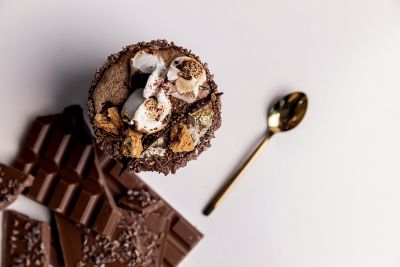 scroll up for previous option
Chocolate Hour
Tick-tock, it's chocolate-o'clock at Mövenpick Hotel & Apartments Bur Dubai. Enjoy up 60 mouth-watering minutes of cocoa indulgence every afternoon, making sure your day's a delicious one.
scroll to show detail options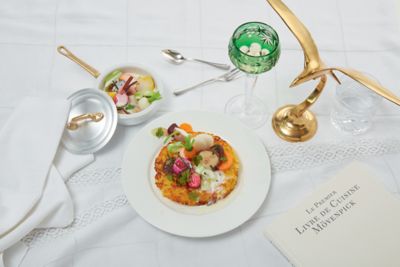 scroll up for previous option
Signature Flavours
Swiss dishes like you've never tasted before, prepared with care and served from the heart in our restaurants worldwide. Experience your taste of Switzerland at the 5 star Mövenpick Hotel & Apartments Bur Dubai.
scroll to show detail options

Facilities & Activities
Where Life Tastes Sweeter
Experience the good life in Bur Dubai at Mövenpick Hotel & Apartments Bur Dubai. From sunny pool days to energising workouts to immersive cultural experiences, there is plenty to do during your stay in Dubai.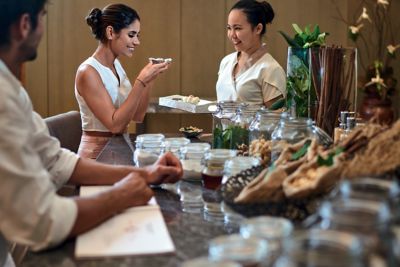 Meetings & Celebrations
Memorable Meetings & Sparkling Celebrations
scroll up for previous option
Meetings that satisfy
With enticing meeting and event venues in Bur Dubai and a menu of professional services, the meeting solutions at Mövenpick Hotel & Apartments Bur Dubai are a recipe for success.
Find out more
scroll to show detail options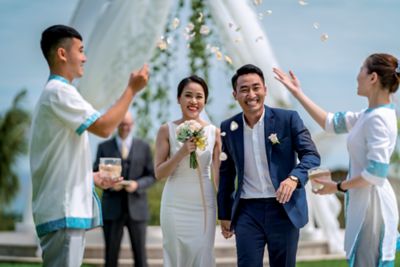 scroll up for previous option
Events bursting with flavour
With a touch of sugar, spice and everything nice, we'll help you celebrate life's rich moments.
Find out more
scroll to show detail options
Location & contact
Location
19th Street Oud Metha, Opposite American Hospital, PO BOX 32733
32733
DUBAI
United Arab Emirates
Reviews
Venkatesh K
13/03/2023 From Tripadvisor
Best for Business Conference in Dubai
We were around 60 people for a business conference and leisure. Stayed for four nights. Had a very successful event, thanks to the hotel management for all the support throughout the programme, especially the Events Team (Angie, Mahmoud, Saji), Room Service (Abubaker and Binod), front office and restaurant. It is the people who make a difference, and this team is part of our success in Dubai.
Concretetravels
20/02/2023 From Tripadvisor
Excellent hotel
We have just come back from a week's stay, my wife my 19 year old daughter and me. Generally the hotel is very good, everything is very clean and the staff are all helpful and friendly. We were half board, the food was excellent and plentiful. Our room was not massive, there are no balconies and our room in particular had no view but I would think several do. The bars are good. We particularly liked the garden bar but as with everywhere in Dubai drinks are quite expensive. Expect to pay around £11 for a pint and similar for a ladies drink but we knew this and Dubai is not a boozy sort if holiday. The location is fine, although if I go again I would like a hotel closer to the metro station, that said taxis are plentiful and cheap in comparison to the UK. All in all a great hotel that I would be happy to book again.
tonny_guenon
19/02/2023 From Tripadvisor
sommerset pub in movenpick oud metha
the sommerset pub in the movenpick hotel is a very good sports bar, to enjoy watching several type of games and playing pool table. on top of that the waitress named SKY is incredibly nice and smiling and Janil the manager will welcome you in the best way ever. you have to try it !
R14Z
15/02/2023 From Tripadvisor
Thank you cleaner's very good service
I am staying in the apartments and haven't seen 2 hardworkers like cleaner abubakr and cleaner rifad they did a very good job on mopping the floors, changing the bedsheets and cleaning overall. And when I asked them to give me more slippers as mine had got wet they bring some as fast as they good. Keep up the good work!
305abidm
12/02/2023 From Tripadvisor
Best Hotel in bur dubai
Best place to stay in bur dubai. Reception staff was excellent and Mr. Sadat was exceptionally good he stands out among his colleagues. Ms Khin at Fountain Restaurant provided best services. Cleaning staff was good too. I wish them success. The hotel and apartments are exactly the same as shown in pictures
Frequently asked questions
Mövenpick Hotel & Apartments Bur Dubai is located at Oud Metha Street, the old city centre of Dubai.
Mövenpick Hotel & Apartments Bur Dubai address is 19th Street, Oud Metha, Dubai.
Mövenpick Hotel & Apartments Bur Dubai is in close proximity to the Dubai Frame, Dubai Fountain, Wafi Mall, Dubai Mall and Burj Khalifa.
Mövenpick Hotel & Apartments Bur Dubai provides a free daily shuttle to Dubai Mall and Kite Beach. See our website for our shuttle bus times.
Mövenpick Hotel & Apartments Bur Dubai opened in October 2000, and was extensively renovated in 2019.