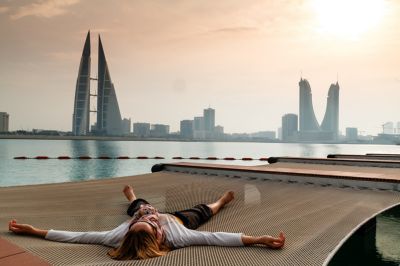 Luxury Accommodation in Bahrain
One of the Gulf's gems, Bahrain is a country with deep-rooted heritage and traditions while boasting a forward-looking growing arts scene. Bahrain's true charm lies in its beautiful landscapes which range from deep blue lagoons to breath-taking skylines.
Mövenpick Hotels & Resorts' fantastic Bahrain hotel is located opposite the airport, giving both leisure and business travellers a stress-free experience. A short journey to Manama, the five-star hotel's location is ideal for city breaks to soak up the nearby Bahrain sights. The hotel blends Swiss hospitality and Arabian tradition effortlessly, for the most pleasant of stays in Bahrain.
Explore other destinations: Middle-East