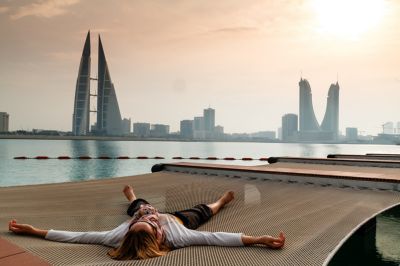 About
Muharraq, Bahrain's third largest city, is not short of things to see and do, boasting a bustling business district alongside a wealth of cosmopolitan regions. Its historic significance resonates throughout the city's architecture which is home to a range of museums, galleries and religious sites.
From the 15th century Arad Fort to the Bahrain Formula One Grand Prix every Spring, Muharraq is a city that will surprise and delight. Mövenpick Hotels & Resorts are proud to have an award-winning five-star hotel just opposite Bahrain International Airport, providing guests with the perfect Bahrain base.
At Mövenpick Hotel Bahrain, corporate guests can take advantage of the fully equipped meeting rooms and close proximity to the airport, while tourists will love the award-winning dining outlets available within the hotel.