Mövenpick Asara Resort & Spa Hua Hin
Beautiful oceanfront 5-star Hua Hin resort in beautiful tropical gardens
Mövenpick Asara Resort & Spa Hua Hin is a fully immersive escape in an idyllic natural setting that can be easily reached and is removed from the crowds. Elegant with a casual ambience, this attractive low-rise luxury resort in Hua Hin is surrounded by a landscape of gently swaying palms, verdant gardens and reflective lagoons.
All our 96 resort suites and luxury villas in Hua Hin offer a sense of private luxury with generous living spaces from 120 up to 400 sqm. Dine at the resort's two restaurants which delight guests with Thai and refined Mediterranean cuisines, unwind in the serene Asara Spa, plunge into one of the resort's two swimming pools, or simply soak up the exotic surroundings and take in the soothing ocean and sunset views of Hua Hin.
Restaurants & Bars
The Place to Savour Life
We believe in indulgence done right, treating our guests to deliciously fresh and local cuisine. Revel in the delicious choices at Mövenpick Asara Resort & Spa Hua Hin with the all-day dining restaurant with its Kampu Tree, historic Baan Dum heritage house by the sea, or at the oceanfront bar and a swim-up pool bar.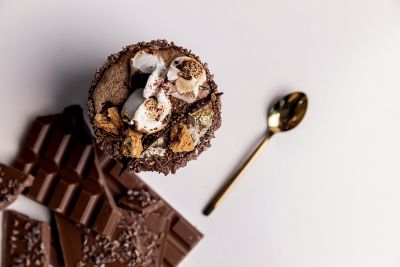 scroll up for previous option
Chocolate Hour
Enjoy 60 minutes of mouth-watering cocoa indulgence at Mövenpick Asara Resort & Spa Hua Hin with the signature Mövenpick Chocolate Hour, offering bite sized speciality chocolate creations.
scroll to show detail options
scroll up for previous option
Signature Flavours
Swiss dishes in Hua Hin like you've never tasted before, prepared with care and served from the heart in our restaurants at Mövenpick Asara Resort & Spa Hua Hin
scroll to show detail options

Facilities & Activities
Where Life Tastes Sweeter
Help yourself to the good life at Mövenpick Asara Resort & Spa Hua Hin. From sunny pool days to indulgent spa time at Asara Spa, energising workouts in our 24 hour gym to immersive markets and palaces, we invite you to drink it all in.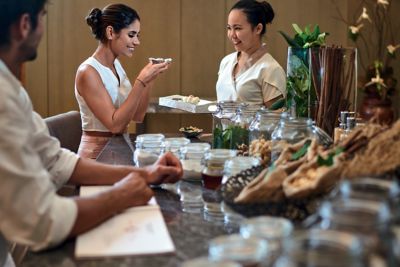 Meetings & Celebrations
Memorable Meetings & Sparkling Celebrations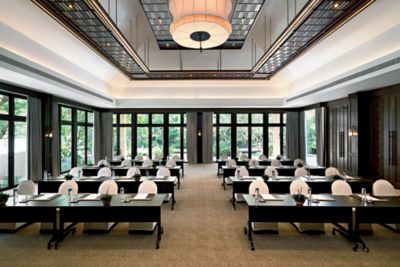 scroll up for previous option
Meetings that satisfy
With enticing venues and a menu of professional services, our unique event spaces in Thailand are set within an exotic tropical setting providing the perfect setting for intimate gatherings and high-end corporate events.
Find out more
scroll to show detail options
Hotel services
Check-in from 3:00 PM - Check out up to 12:00 noon
Practical Information
Practical Information
Reviews
sinseh12
03/12/2023 From Tripadvisor
HUGE Security Flaw & Countless Issues
We love the peaceful location and nature. Despite the units being close to each other, the soundproofing is good as we never heard any of our neighbors. Unfortunately, there were a lot of hiccups that spoilt what would have been a perfect stay. There is also a big security flaw which didn't make me feel safe staying at their pool villas at all. The resort still has a lot of room for improvement. The issues I raise here were resolved during our stay (albeit some not immediately). I'm sharing just some of the  major ones as the issues we faced are too long to list. But I'm sharing so that future guests know what to look out for esp those planning to stay in the pool villa: ❌️ The phone in our room wasn't working. The only other form of contact with the resort was via Line, which is a platform similar to Whats App that's commonly used in Thailand. Being non Line users, the only other way we could reach the resort was to email them back and forth for our requests because it's just ridiculous to make an international call from our handphones to the resort each time we needed something. This was worrying especially if there was an emergency. The tech folks did come in to fix it once when we were out, but it still wasn't working when we came back. They wanted to come another time that wasn't convenient for us, so it only got fixed for good on our last night. ❌️ There is no 'Do Not Disturb' sign. On our first morning, housekeeping came when we left for breakfast. Our valuables and the sensitive work information we brought to work on was in the open because we weren't going to be away for long and we didn't think they would come in immediately. (It's a practise for us on our travels to pack our things away only when we leave the room for long periods or know that staff will be coming into the room when we're not around.) This also made it uncomfortable as I was worried about housekeeping walking in if one of us chose to sleep in during breakfast. We were only given a 'Do Not Disturb' sign when I complained. ❌️ The resort like most other places have a sustainability request for guests to hang towels they want to reuse. Despite doing that, our towels were changed the following day and again, a day after my feedback. As travellers we try to be sustainable and responsible so it was quite upsetting that the resort didn't keep to its sustainability commitments when they expected it from guests. ❌️ There is no menu in the room. We'd wanted to order room service one night but there was no menu in sight. Because our room phone was down and since we don't use Line, we decided to forgo the hassle. ❌️ We bought some perishables to bring home. We didn't realise we'd left them in the minibar until halfway through our journey to Bangkok airport. I emailed the hotel during the journey and they confirmed that it was indeed there. What was upsetting was that at check out, Front Desk did call housekeeping to ensure that we hadn't left anything. Housekeeping said all was clear. So, if housekeeping claimed they'd checked the room before we left, how could've they missed our items in the fridge, especially since the mini bar is one of the things that any housekeeping would check first. Had they checked the room as claimed, they would definitely have spotted the perishables. In the end, we couldn't turn back for it or get the resort to send it to us as peak hour traffic was starting and they wouldn't be able to reach us on time before our flight. ❌️ We were given a complimentary tray of appetisers as an apology for the many screw ups that was happening in our villa. Despite asking about our dietary requirements at check-in, the appetiser tray contained non-halal beef and pork. (We had been told that only their chicken was halal.) Very insensitive and showed that they didn't pay attention to details. ❌️ ❌️ HUGE SECURITY FLAW!! There is a roller gate/fence at the back of the pool villa that staff can access to do work. This gate can't be locked which disturbs me, because what is the point of guests locking their front gate and door for security/privacy when the villa can still be accessed through this back gate at all times? Why is there a need for this back gate when they could just enter from the front like everybody else? I didn't feel safe knowing this esp. when on some days, I noticed the roller gate wasn't closed properly when the workers left after doing work. (See picture.) When this happens, there is a gap that others can see through. (When it's closed properly, there is no gap.) I couldn't enjoy my swim knowing someone could see me from outside. I had to inform front desk to get it closed. The fact that gate couldn't be locked and was accesible any time was an invasion of our privacy and security. It's terrifying to think that anyone can just come into the villa's compound while we were sleeping. Most of the issues we faced during our stay were housekeeping related as we never encountered major problems with other depts. It truly, truly spoilt our stay there. Movenpick Hua Hin, please shape up your housekeeping dept!! The heroes of the day was the front office dept. Namely, Ponsri who helped us with all the above right till our last day, and Pimchanok who tried his best to find a way to get the items we left behind to us. ☆☆ TIPS ☆☆ - The beach at the resort is not safe for swimming due to the big waves. - Breakfast isn't much to shout about. Their variety is small. For those who have halal diets like us, this made our choices even smaller. - The pool at the villa, is a decent size. I managed to do laps. The pictures in the reviews here don't do it much justice. - The nearest convenience store is a 15-min walk. There is a Makro across the road but they sell in bulk. So, if you need stuff, best to stock up elsewhere. - There are eateries nearby but mostly small stalls and a bakery. There's also a small cafe and Dunkin' Donuts at Makro. KFC and a small food court is at the PTT petrol station nearby which is about 15-mins away. If you want variety best to get it in Hua Hin (HH) town centre. - For Muslim travellers like us, you can find halal eateries at HH town centre. Although there are only two of them (The Spices 51 Indian restaurant and Mooz that sells Thai and Western. Our go-to was Mooz. Generally, halal food is hard to come by in HH.) - There's a shuttle bus at the resort that will take you to HH town centre. We found the timings a bit unfavorable, so we rented a bike via the resort. But Grab transport works just as well and HH town centre is only 15-mins away. - Baan Dum is a MUST. We saved the best for last and had dinner at the resort's seafood restaurant on our last night. Food and portion was filling and good. There was live music as well to add on to the seaside dining atmosphere. 《 SUGGESTIONS FOR RESORT》 - Consider adding more lights or installing brighter ones around the resort and its foot paths. Have arrows on the foot path for directions too. We got lost trying to find our way to the lobby one night, and almost walked into a pond because the lights weren't bright enough. We also encountered other guests who were lost like us because the lights are too dim to even see the signages. - Consider having a sign on the walkway that's behind the spa. During my spa session, I could hear people walking back to their units, talking loudly. Perhaps a sign asking passersby to be mindful of their noise while walking there would help since it's not very obvious that there is a spa treatment room beyond the wall. I never knew this either until I went to the spa. - Consider having the option for guests to lock the roller gate at the back of the pool villa or do away with it totally and replace it with something more secure. It's terrifying to think that anyone can just come into the villa's compound while you're sleeping.
flanker_su27
26/11/2023 From Tripadvisor
Stealing money in the hotel.
I do not recommend this hotel. Someone stole money from the safe. I put the money in the safe in the evening, and the next day I was missing $600 and €600. I found a similar review from this hotel where someone stole money from the safe. The manager with a calm face asks to write an explanation and contact the police.
109abdallahg
09/10/2023 From Tripadvisor
Memorable experience
I was only for 2 days, but for sure i will come again for a longer stay. Hotel personnel are really kind and very professional and attentive to details. Food and bar excellent, pool villa is nice, cleaning is top. Chocolate hour is really wonderful, we enjoyed it. Shuttle service is excellent and the guys from shuttle offering kindly umbrellas to borrow as it started to rain. It was a perfect relaxation. Management are doing an excellent job keeping those high quality standards during high season. Thank you so much for the wonderful time we spent at your property and looking forward to come again.
Kerri2801
25/09/2023 From Tripadvisor
Absolutely amazing
This resort by the beach is 5 star. Our villa was amazing with our own pool. The grounds and the pools were amazing. The staff were very friendly and willing to help. The food was amazing. Shout out to Keng and Tookta who were very friendly and happy to help us.
Natchaya P
18/08/2023 From Tripadvisor
Beautiful hotel, like staying on a private beach
Recommend it as a place that should take your girlfriend to travel. Super romantic, good service, beautiful accommodation. a place to relax, Beautiful rooms, clean, great value for money. If there is another free day, will definitely repeat.