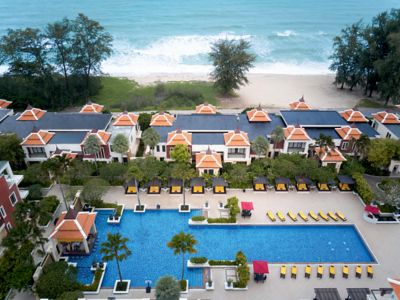 Luxury Family Resort on Bangtao Beach, Phuket
The Mövenpick Resort Bangtao Beach Phuket is a 5-star beach resort which blends the best of classic Thai and contemporary designs in 40 inviting residences. Our bright and breezy accommodation in Phuket offers living and dining areas, fully-equipped kitchens and oversized balconies for the ultimate experience of bliss.
Located just a few steps away from Bangtao Beach, this exclusive luxury residence of penthouses and suites treats you to the ultimate relaxation. Experience soothing treatments at Blossom Spa, relax in the pool or walk along the endless, white Thai sands of Bangtao Beach.
Mövenpick Resort Bangtao Beach Phuket is located in front of the Laguna area, which is minutes away from the starting point of the Laguna Phuket Triathlon, Laguna Phuket International Marathon and Phuket Ironman 70.3. Acquaint yourself with the surroundings of this unique race course by arriving a few days prior to the race. In addition to a relaxing and inviting atmosphere, enjoy complimentary early breakfast and shuttle services to both races during your stay.
Restaurants & Bars
The Place to Savour Life
We invite you on a culinary journey showcasing the innovative tastes of world cuisines and Thai flair at our 5 star hotel. Sit back, gaze out to the inspiring Bangtao beachfront and enjoy the tropical settings.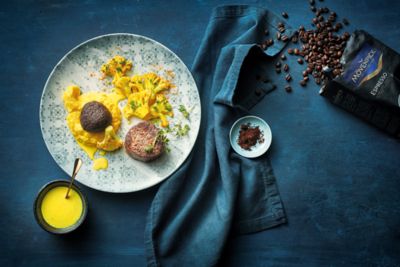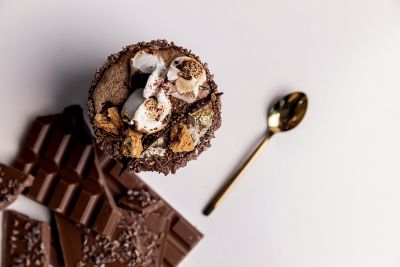 scroll up for previous option
Chocolate Hour
Indulge in 60 minutes of mouth-watering chocolate creations daily at the Mövenpick Chocolate Hour at Mövenpick Resort Bangtao Beach Phuket with bite-size chocolate creations.
scroll to show detail options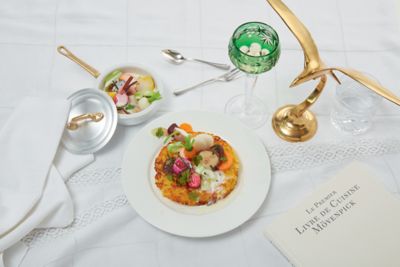 scroll up for previous option
Signature Flavours
Experience Swiss dishes like you've never tasted before at Mövenpick Resort Bangtao Beach Phuket, all prepared with care and served with local ingredients in our Phuket restaurants.
scroll to show detail options
Facilities & Activities
Where Life Tastes Sweeter
Enjoy the good life at Mövenpick Resort Bangtao Beach Phuket. From sunny pool days to luxury spa treatments, explosive workouts to immersive Phuket experiences, we invite you to take it all in.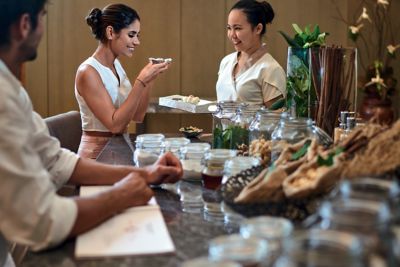 Practical Information
Practical Information
Reviews
imx
25/05/2023 From Tripadvisor
Could be better
Stayed together with fiancé in the pool suite for 7 nights in late May. Overall hotel impression is good, but certain things could be improved. Feels like 3* or 4* cons: - The area around the hotel looks deserted: almost no restaurants / fruit stands in nearby walking distance. He hotel does not provide a shuttle to the nearby busy area, the only option was a taxi (via Grab app) or walking (~40 min, can be ok when the weather is not as hot as in May) - Public beach area around the hotel did not have beach chairs or umbrellas and was not well cleaned which was quite disappointing (lots of marine trash was coming every day due to high wind season). - The breakfast was good, but selection was way below the level that would be expected at a 5 star hotel. - Rooms look like they might require a renovation (there was an issue with a toilet that the staff was not able to fix during the entire stay, certain lights / dimmers did not work properly) - Kitchen lacked the cutting board and the sharp knives (nearly impossible to cut fruits with knives provided) and for some reason it was really hard to get any normal knives from the hotel pros: - The only on-site restaurant (Palm Cuisine) was absolutely perfect (went there for lunch several times), every dish we tried was way above average, the service was amazing. - The hotel staff was very helpful and did their best to make the stay enjoyable.
Steve M
18/04/2023 From Tripadvisor
Phuket family getaway
A very nice, small resort. It's clear to me they could make some very minor improvements to make this a top notch resort. Feels slightly below a 4 out of 5 for me currently. The Good - fantastic 3 bedroom living space, very comfortable and huge! We had a nice view of the lagoon as well but wonder what the ocean view looked like - pool was great and massive, no problem getting a shaded lounge area and pool never felt crowded. At times felt like you had the whole pool to yourself - service / staff was very good. I do feel bad I forgot to leave a tip for cleaning staff on departure. - breakfast was pretty good and we had a couple other meals that were also good quality. Dinner was too expensive though compared to other options outside of hotel. - gym was nice, no one else in there the two times I went The Bad - while there's beach access the resort provides no chairs or umbrellas on the beach. This is a huge miss for my wife especially. I think there was a problem with local council but FIGURE IT OUT Movenpick. Might as well move the resort further inland - This is a family resort and families want to stream (in the comfort of their massive suites) in 2023. In the movenpick there's an array of 30 international channels and youtube for streaming. Screen sharing didn't work. You need to add the apps like Netflix / Amazon / etc but the tvs (4!) are locked down making them practically useless. - at the pool you can rent motorized kickboard or underwater 'navbow' for kids. My 9 year old son had an accident with the navbow and required 4 stitches just over the eye at the phuket main hospital. My other son (11) also had a minor cut on forehead from same device. Basically they both let go of it (arms got tired) and it whipped around on both of them and crashed into their heads. I'd advise against anyone renting the navbow unless 12+ old. Or if you do, don't let go of it until you're certain it's fully stopped. I think for the money this was pretty good but not sure if we'd go back.
Gerard J
24/12/2022 From Tripadvisor
Great family trip!!
Mary and the rest of the Movenpick staff were so incredibly helpful and kind to my family in a foreign country. They helped us arrange for transportation to old town and other locations as well as give recommendations. We had lost a bag at one point and they helped us track it down since we do not speak Thai. Everyone on the staff was extremely friendly. The meals were always so tasty and the breakfast was incredible! They had a lovely set up for Christmas Eve as well. I couldn't ask for a better experience!!!! The location is perfect for beach lovers too
AMTLondon
30/11/2022 From Tripadvisor
Lovely apartment and nice staff
We stayed here for 6 nights in a 3 bedroom apartment. We were here for a family wedding and there were friends and family members in this and the surrounding Laguna resorts. The apartment was great with 3 en-suite bedrooms, a kitchen area and a huge living area . The two main bedrooms were at each end of the apartment giving a degree of privacy but still having access to the large terrace. The kitchen had a dishwasher ( but no detergent ) and an oven but it wasn't sufficiently equipped to do any real cooking. There was a good supply of drinking water provided each day In refillable bottles. The cleaning staff were very efficient but it could run quite late. Our flight was very late and when we arrived at the resort there was no food or drink available which seemed strange at this class of hotel. Breakfast in the restaurant was very good, with egg and noodle stations in the foyer. However the restaurant and bars were empty at other times and lacked any atmosphete. We intended to go for happy hour drinks in the pool bar but it had closed because of rain and the offer didn't extend to the main bar . It would appear many people ate room service or ordered food via Grab. We never worked out what the chocolate hour was supposed to be as there was nothing obviously on offer. The resort is small and surrounded on three sides by the Laguna resort which encompasses a huge area with hotels and lakes. There were a few nice beach bars and restaurants nearby and there is a small shopping area about 20 minutes walk away or it was about 40 minutes walk to the nearest proper shops. This is a pleasant low key resort. It doesn't have the facilities of Banyan Tree and Angsana but it suited us as we were travelling with a toddler. It would be useful to have some kind of shop or kiosk on site to sell essentials.
Travellers360
19/11/2022 From Tripadvisor
Great Stay and Experience
The hotel is quite isolated from everything. We stayed in a massive 3 bedroom Royal Jacuzzi Suite and it was massive but a bit run down. The hotel needs a bit of TLC but otherwise all in all the stay was very nice for the price and we enjoyed our stay. I would recommend this hotel as long as you know you are in an isolated area. The hotel staff really show that Thai hospitality and I am thankful for their dedication and efforts while we were at the Resort.
Meetings that satisfy
Whether an important meeting or an exciting event in Phuket, our team will be on hand to service you with sublime attention to detail and to impress your guests with exemplary service. With all the little things taken care of, you can relax and spend your time enjoying yourself.