Mövenpick Asara Resort & Spa Hua Hin
Beautiful oceanfront 5-star Hua Hin resort in beautiful tropical gardens
Mövenpick Asara Resort & Spa Hua Hin is a fully immersive escape in an idyllic natural setting that can be easily reached and is removed from the crowds. Elegant with a casual ambience, this attractive low-rise luxury resort in Hua Hin is surrounded by a landscape of gently swaying palms, verdant gardens and reflective lagoons.
All our 96 resort suites and luxury villas in Hua Hin offer a sense of private luxury with generous living spaces from 120 up to 400 sqm. Dine at the resort's two restaurants which delight guests with Thai and refined Mediterranean cuisines, unwind in the serene Asara Spa, plunge into one of the resort's two swimming pools, or simply soak up the exotic surroundings and take in the soothing ocean and sunset views of Hua Hin.
Restaurants & Bars
The Place to Savour Life
We believe in indulgence done right, treating our guests to deliciously fresh and local cuisine. Revel in the delicious choices at Mövenpick Asara Resort & Spa Hua Hin with the all-day dining restaurant with its Kampu Tree, historic Baan Dum heritage house by the sea, or at the oceanfront bar and a swim-up pool bar.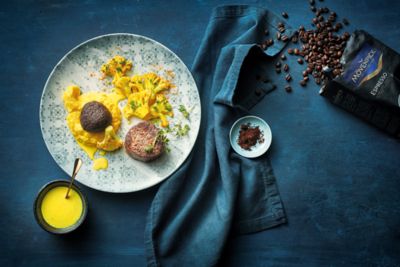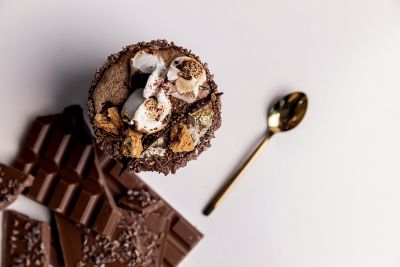 scroll up for previous option
Chocolate Hour
Enjoy 60 minutes of mouth-watering cocoa indulgence at Mövenpick Asara Resort & Spa Hua Hin with the signature Mövenpick Chocolate Hour, offering bite sized speciality chocolate creations.
scroll to show detail options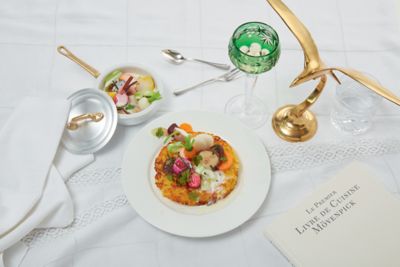 scroll up for previous option
Signature Flavours
Swiss dishes in Hua Hin like you've never tasted before, prepared with care and served from the heart in our restaurants at Mövenpick Asara Resort & Spa Hua Hin
scroll to show detail options

Facilities & Activities
Where Life Tastes Sweeter
Help yourself to the good life at Mövenpick Asara Resort & Spa Hua Hin. From sunny pool days to indulgent spa time at Asara Spa, energising workouts in our 24 hour gym to immersive markets and palaces, we invite you to drink it all in.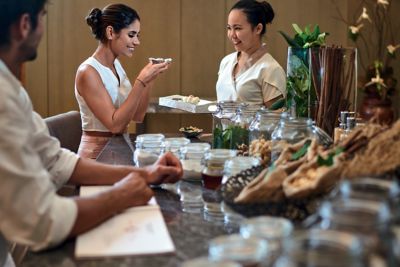 Meetings & Celebrations
Memorable Meetings & Sparkling Celebrations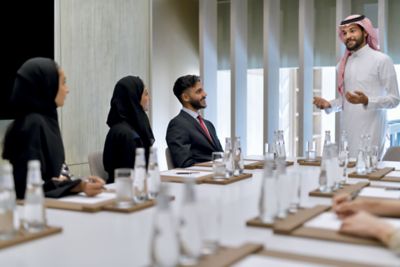 scroll up for previous option
Meetings that satisfy
With enticing venues and a menu of professional services, our unique event spaces in Thailand are set within an exotic tropical setting providing the perfect setting for intimate gatherings and high-end corporate events.
Find out more
scroll to show detail options
Hotel services
Check-in from 3:00 PM - Check out up to 12:00 noon
Practical Information
Practical Information
Reviews
Nawfa N
22/03/2023 From Tripadvisor
Memorable Stay
An excellent resort that provides the best break ❤️ It offers luxury in tranquil stay experience, a wonderful ambience, is surrounded by gorgeous landscapes, gardens, reflective lagoons and the best sunrise views! We stayed here for 3 days, and had the most memorable time.
Chayot P
19/03/2023 From Tripadvisor
Great Pool Villa in Hua Hin
Pool Villa is great and staff service is excellent. Khun Sao Food and beverage service is good and alos K. chart at bell service is helpful and always smiles. Hope to have a chance to revisit soon in near future.
plar2019
16/03/2023 From Tripadvisor
Relax atmosphere and best services
Stay in a Terrace suite. Love their large terrace with welcome bird singing every morning. It's very peaceful atmosphere and relaxing. The hotel overall has a peaceful, shady atmosphere, considered the ultimate relaxation. The breakfast has good variety and quality. Spa is another thing that should not be missed. Service here's the best. Humble, friendly and professional for all the staff I met during my stay.
703fl
16/03/2023 From Tripadvisor
One-day pool pass wasn't a pleasant experience.
I booked a one day pass to the pool with lunch. The concept was great much like a beach club. Unfortunately though it didn't appear the pool area staff were aware this was an option. I was approached twice by an employee asking me for my room number with a tone that suggested I didn't belong there. I explained to him both times that I had paid (850 thai baht) for a one-day pool pass. I had to do this in front of several other guests both times leaving me to feel embarrassed and unwelcome. I mentioned the experience to the restaurant host who seemed to feel indifferent. The pool area employee should never have approached me and instead taken his concerns to his supervisor who would have explained to him that I was a paid guest. I won't return to Movenpick.
janrobnairn
25/02/2023 From Tripadvisor
Outstanding Resort.
Without a doubt, this is one of the best oceanside resorts we've stayed in. About 2.5 - 3 hours from busy Bangkik, the quiet and lush surroundings and tranquil setting, ) had us totally relaxed in no time. The pool villa was well sized and appointed in modern Thai style. The staff were outstanding, with nothing too much trouble (thanks especially to Keng and Sao). The food at both restaurants was fabulous and the main pool, with ocean views was well kept with plenty of sunbeds for everyone. Located around 5-10 minutes outside of Hua Hin township with a night market with a great vibe (flanked with the seafood restaurants bbqing that day's catch) - this was a holiday to remember. The Movenpick Asara definitely deserves its 5 star rating.