Mövenpick Asara Resort & Spa Hua Hin
Beautiful oceanfront 5-star Hua Hin resort in beautiful tropical gardens
Mövenpick Asara Resort & Spa Hua Hin is a fully immersive escape in an idyllic natural setting that can be easily reached and is removed from the crowds. Elegant with a casual ambience, this attractive low-rise luxury resort in Hua Hin is surrounded by a landscape of gently swaying palms, verdant gardens and reflective lagoons.
All our 96 resort suites and luxury villas in Hua Hin offer a sense of private luxury with generous living spaces from 120 up to 400 sqm. Dine at the resort's two restaurants which delight guests with Thai and refined Mediterranean cuisines, unwind in the serene Asara Spa, plunge into one of the resort's two swimming pools, or simply soak up the exotic surroundings and take in the soothing ocean and sunset views of Hua Hin.
Restaurants & Bars
The Place to Savour Life
We believe in indulgence done right, treating our guests to deliciously fresh and local cuisine. Revel in the delicious choices at Mövenpick Asara Resort & Spa Hua Hin with the all-day dining restaurant with its Kampu Tree, historic Baan Dum heritage house by the sea, or at the oceanfront bar and a swim-up pool bar.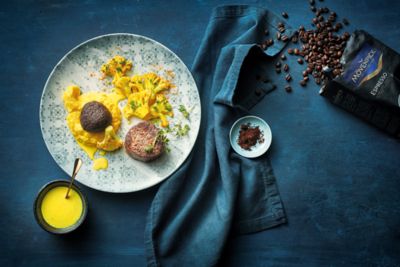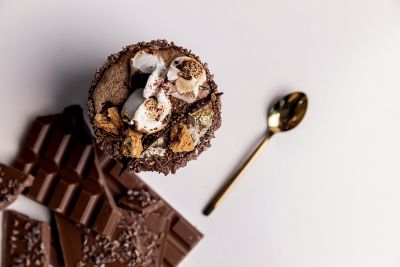 scroll up for previous option
Chocolate Hour
Enjoy 60 minutes of mouth-watering cocoa indulgence at Mövenpick Asara Resort & Spa Hua Hin with the signature Mövenpick Chocolate Hour, offering bite sized speciality chocolate creations.
scroll to show detail options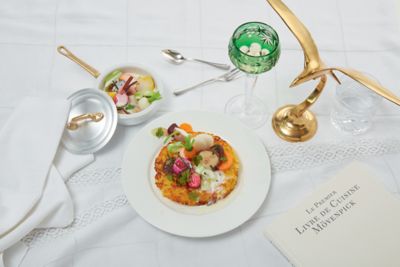 scroll up for previous option
Signature Flavours
Swiss dishes in Hua Hin like you've never tasted before, prepared with care and served from the heart in our restaurants at Mövenpick Asara Resort & Spa Hua Hin
scroll to show detail options

Facilities & Activities
Where Life Tastes Sweeter
Help yourself to the good life at Mövenpick Asara Resort & Spa Hua Hin. From sunny pool days to indulgent spa time at Asara Spa, energising workouts in our 24 hour gym to immersive markets and palaces, we invite you to drink it all in.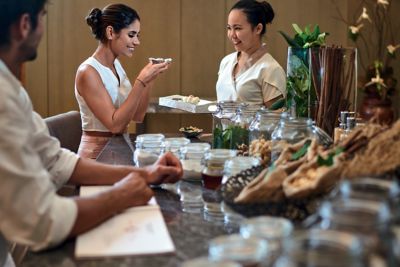 Meetings & Celebrations
Memorable Meetings & Sparkling Celebrations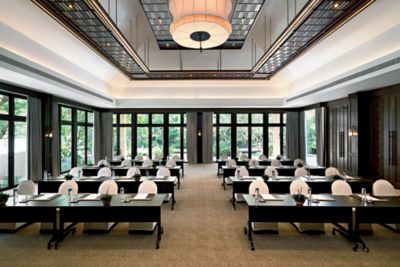 scroll up for previous option
Meetings that satisfy
With enticing venues and a menu of professional services, our unique event spaces in Thailand are set within an exotic tropical setting providing the perfect setting for intimate gatherings and high-end corporate events.
Find out more
scroll to show detail options
Hotel services
Check-in from 3:00 PM - Check out up to 12:00 noon
Practical Information
Practical Information
Reviews
worldpitou
08/06/2023 From Tripadvisor
Wonderful stay
Very nice resort, very peaceful and private, had a wonderful stay. The breakfast is superb, the beach is very nice especially for sunrise. They have chocolate hour and happy hour every day! Highly recommended.
simonen423
06/06/2023 From Tripadvisor
Awesome stay, awesome staff and highly recommend a stay here.
Had an amazing stay at the Movenpick. Rooms were spacious and service was awesome. Staff were amazing and food at both restaurants was really nice. The only negatives were; the hotel is not close to town or restaurants and the free shuttle only had 3 time slots per day into town (2pm, 7pm and 10pm). Our deluxe pool view room was amazing & had all the amenities one needed. Loved the little details that the housekeepers did to the room (essential oils each day in oil burner, closing curtains at night and a little tidy up of rubbish each afternoon) nothing was an issue. Loved that they also had a little buggy that could take you roud the resort if you didn't want to walk from restaurants to rooms. If you want a relaxing quiet time get away, the movenpick is a great choice.
Trek46668254840
16/05/2023 From Tripadvisor
Birthday Vacation
The stay was very impressive. Booked and talked on the phone with Khun Noot who were very helpful on questions I asked. Arrived with a surprize from the resort with birthday cake and decoration thanks to Khun Beam Khun Nan and Khun Lookyee for your hospitalities throughout the stays you guys show us highly friendly service. A compliment to Khun Tai from Spa as well who gave us a lot of resort information. It was such an incredible stay.
Traveler04337377906
12/05/2023 From Tripadvisor
Food and service
First time to stay at Movenpick Asara Resort. Pool Villa is great and staff have good service with nice sea view. Good​ Thai & International food for Lunch and dinner. Fresh food with good taste. Pizza is very delicious. I love Spa it make me relax. Highly recommend
Jane F
09/05/2023 From Tripadvisor
Stunning
Absolutely stunning resort. Its exactly like the photos. We stayed 6 nights in a private pool villa. Villa was very large with a very large marble bathroom. And also an outdoor shower. Private pool was lovely. We also used the ocean view pool. They do have large inflatables that you can use free of charge. Gym was very well equipped and is open 24 hours. Ate at both restaurants. Food was very good at both. All staff were exceptional. A big thank you and shout out to Song and his female colleague (my apologies for not getting her name) at reception. They helped us with all our bookings, taxis etc. nothing was too much trouble for them. And an extra big thank you and shout out to Sao in the Kampu Restaurant. She was always so helpful even under pressure when the restaurants were busy, cheerful, friendly and so hard working. She went above and beyond. They all are to be congratulated on their customer service it was impeccable.