Mövenpick Sharm El Sheikh
Mövenpick Resort Sharm El Sheikh
Mövenpick Resort Sharm El Sheikh is a 4-star resort that boasts a unique position high above Naama Bay, offering panoramic views across the Bay. Surrounded by five private beaches with warm turquoise waters and colourful fishes. The 4-star resort's elevated position allows all guests to enjoy a breathtaking view of the Red Sea from all its 302 luxury hotel rooms and villas, designed in the magnificent Arabian style.   
Mövenpick Sharm El Sheikh Resort presents a new dimension to the dining experience. Enjoy dining in the most famous Indian Restaurant in Town "Rangoli" or try a selection of oriental grills and traditional Arabian mezzeh at "El Kebabgi".  Eat fresh seafood and a mouth-watering BBQ for lunch at "La Brise" located by the pool. The Main Buffet Restaurant "Liwa" offers international cuisine and daily theme nights.
This luxury resort provides a variety of sports facilities including four tennis courts, a billiard table, table tennis, a diving centre, an excursion centre, horseback riding and a heated swimming pool.  
If you are looking for a place where you can combine business and leisure, then Mövenpick Resort Sharm El Sheikh is the best choice for you. Our meeting room is 195 sqm and can host up to 180 people
The resort also boasts Lotus Spa which includes a state-of-the-art gym, sauna, steam room, jacuzzi and a wide variety of body treatments.
This luxury resort on the magnificent shores of the Red Sea is located only ten minutes from Sharm El Sheikh International Airport and the city centre. Mövenpick Sharm El Sheikh provides both dream vacations and unforgettable business trips at any time of the year.
Restaurants & Bars
The Place to Savour Life
We believe in indulgence done right at Mövenpick Sharm El Sheikh, treating our guests to deliciously fresh cuisine, abundant treats and flavours in all 10 of our restaurants and bars.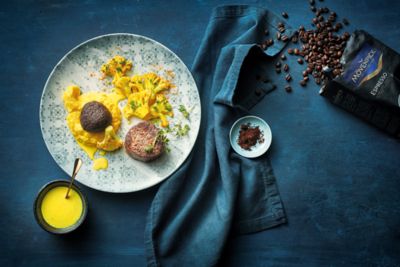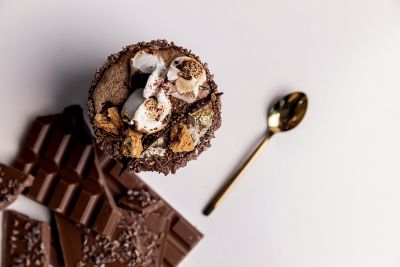 scroll up for previous option
Chocolate Hour
Tick-tock, it's mmm-o'clock, with Mövenpick Sharm El Sheikh serving up 60 mouth-watering minutes of chocolate indulgence every afternoon at Moods Bar-Lobby Bar.
scroll to show detail options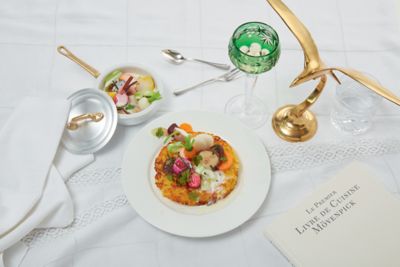 scroll up for previous option
Signature Flavours
Discover a new dimension to the dining experience and dishes like you've never tasted before at Mövenpick Sharm El Sheikh, prepared with care and served from the heart in our 10 restaurants
scroll to show detail options

Facilities & Activities
Where Life Tastes Sweeter
Help yourself to the good life and sink into relaxation at the Mövenpick Resort Sharm El Sheikh, where you can enjoy a holiday relaxing by the pool or being active in the gym. We invite you to treat this time as you desire and at your own pace.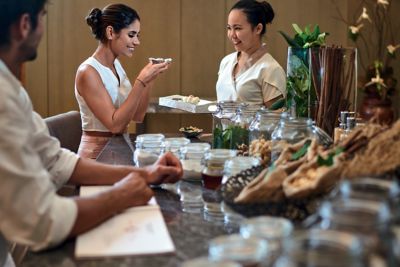 Meetings & Celebrations
Memorable Meetings & Sparkling Celebrations
scroll up for previous option
Meetings that satisfy
Mövenpick Sharm El Sheikh offers three state-of-the-art conference rooms that can cater for up to 400 guests. We also offer a professional team on hand to assist with planning and execution of any conference, meeting or celebration at our luxury resort.
Find out more
scroll to show detail options
Pratical Information
Pratical Information
Reviews
B1166WVsusanl
17/03/2023 From Tripadvisor
Winter sun.
This really is a lovely hotel. Set on a hillside, with a beautiful view of the red sea, and mountains beyond. It has its own private beaches and bars. It's probably a ten minute walk down to Naama Bay, maybe fifteen mins to the main drag. The rooms are not the largest, but very comfortable and furnished in Egyptian style. The food was very good. Fresh each day, and the array of salads and various breads were impressive! I enjoyed fruit, yoghurt and fresh honey for breakfast overlooking the sea. The hotel is well managed, the staff enthusiastic and offer horse riding and various activities, if you desire. It is our first time in Sharm el Sheikh, and we would probably return to this hotel, if we visited again. A very enjoyable, relaxing weeks stay. Derek and Sue.
Liz S
12/03/2023 From Tripadvisor
A hotel with lots of character and great service
The hotel is located on a cliff top with panoramic views of the ocean and mountains beyond where you can watch the amazing sunsets from the hotel bar. The hotel has 4 secluded bays to swim in with a lively bar scene on the beach.We particularly liked black no 3 where access to the sea is easy. We had a fabulous holiday enjoying the beautifully maintained gardens and excellent friendly service from all the staff; In particular our marvellous, warm hearted waiter Sherif who made honey with lemon and ginger when my friend was ill and also the General Manager Hisham Demery who not only told us where to get medical treatment but also organised transport to collect medication. Front of house Manager Mohamed Zeid was also incredibly helpful responding positively to various requests. While I have stayed at many hotels in Sharm el Sheikh it is the Movenpick Resort that draws me back again and again. You may find more marble and larger bedrooms elsewhere however this hotel has its own unique character, friendliness and high standards. From the lady baking the bread on a traditional open fire to the horses from the stables making a daily appearance on the beach and the 'hands on' approach to service from all the staff who both remember you from previous visits but also seem genuinely pleased to see you again. I am already looking forward to my next visit!
Dan-RC23
08/03/2023 From Tripadvisor
Fantastic, definitely will be coming back
We will definitely be returning to this hotel for so many reasons the chefs and food are fantastic. We have stayed in a lot of resorts in Sharmel sheik. This is definitely want to return to. Also a big thank you to Adele in the animation team who helped look after our little girl, Adele is extremely caring and perfect for the job. Also, this is a very short walk into Naama by literally 10 minutes walk from the breakfast room and you are on the main strip in Naama going past all the other hotels on your way into the centre huge plus. Thank you to everyone.
379yvonneh
19/02/2023 From Tripadvisor
Amazing location for relaxing break.
We really enjoyed our recent stay at the Movenpick in Naama Bay (Sharm-el-Sheik). The location was beautiful, and all the facilities were close by. My husband who is severely visually impaired managed to find his way round just fine. There are however many steps, which would be challenging for people with mobility issues who struggle with stairs. We had a ground floor room close to the pool, the only steps from there were by the dining room, but there was also a slope for buggies etc. Personally we enjoyed a bit more exercise, as we did so enjoy the food! We had a Pescatarian, and a lactose-sensitive person in our family, but knowledgeable cooks were always present at mealtimes to give information about the food. We thought the buffet was lovely, with a mix of middle eastern and european dishes. The variety of the food was good, and they catered well for everyone. We ate all the salads and fruit without any problems too. All the waiters were very helpful and attentive (Mohammed deserves a special mention here), as were all the hotel staff, from managers to gardeners and housekeeping staff. We were politely asked if we were interested in any excursions, spa treatments or activities like yoga or beach volleyball, but in a non-intrusive way. We just opted for the massages and jacuzzi, and I particularly enjoyed my massage from Assa! The main pool was a lovely temperature, so we would have a daily swim before breakfast which was nice. The outdoor pool was huge, and lovely and warm. We didn't drink much alcohol, but enjoyed the white wine a few times with our dinner. We really liked 'chocolate hour' in the afternoons, as well as the icecreams. The snorkelling was the main attraction for me, and did not disappoint. I was happy to have bought a full face snorkelling mask and travel-flippers before going, although it can be hired on site. The fishes and corals were amazing right from the hotel beach (4), which was close to the diningroom, so we would often go straight after breakfast. The temperatures were all very good: sea, pool and air were nice in February straight after breakfast. There were guests from many countries, but more Russians than anything else. Their social etiquette was a bit different from our own bit did not detract from our enjoyment of our holiday, and provided some entertainment at dinner time. We liked the wifi, which worked well and consistently everywhere, even on the beach! The weather was superb, less cloudy than the Canaries, and warmer than Morocco, where we have also been many times, but the warmth and friendliness of the staff is what made this hotel so special. We look forward to returning next February!
666nusratp
31/12/2022 From Tripadvisor
Average hotel
The hotel grounds are breathtaking and maintained to a good standard however not very accessible for those with mobility issues. The rooms are outdated and could do with a revamp. The fridge, sockets, air conditioner and electrics in the room were temperamental, the fridge hardly cooled anything and the air conditioner only blew out hot air. The buffet was edible but not a lot of variety and luke warm. The children's buffet is limited to rock hard cold pizza, pasta and chips that were drenched in oil and soggy. The all inclusive doesn't include the mini bar in the room, you have to pay an additional charge for the mini bar(I have never known this to be the case for all inclusive). the drinks are served in paper cups and the cut off for the all inclusive is 12pm. There isn't a variety of non alcoholic mocktails for those that don't drink alcohol. Our towels weren't changed regularly despite placing these on the floor after usage, these were folded up and placed back onto the towel racks. Naama bay can be accessed via the promenade and is a 30 minute walk, the old Market is reachable via a taxi ride. It is better to catch a taxi at the bottom of the road near the casino rather than the hotel taxis as they are more expensive. The staff at the restaurants and maintenance staff work hard and make the stay pleasant. Overall not the best 5* I have visited, I wont be returning here in the near future.