Mövenpick Sharm El Sheikh
Mövenpick Resort Sharm El Sheikh
Mövenpick Resort Sharm El Sheikh is a 4-star resort that boasts a unique position high above Naama Bay, offering panoramic views across the Bay. Surrounded by five private beaches with warm turquoise waters and colourful fishes. The 4-star resort's elevated position allows all guests to enjoy a breathtaking view of the Red Sea from all its 302 luxury hotel rooms and villas, designed in the magnificent Arabian style.   
Mövenpick Sharm El Sheikh Resort presents a new dimension to the dining experience. Enjoy dining in the most famous Indian Restaurant in Town "Rangoli" or try a selection of oriental grills and traditional Arabian mezzeh at "El Kebabgi".  Eat fresh seafood and a mouth-watering BBQ for lunch at "La Brise" located by the pool. The Main Buffet Restaurant "Liwa" offers international cuisine and daily theme nights.
This luxury resort provides a variety of sports facilities including four tennis courts, a billiard table, table tennis, a diving centre, an excursion centre, horseback riding and a heated swimming pool.  
If you are looking for a place where you can combine business and leisure, then Mövenpick Resort Sharm El Sheikh is the best choice for you. Our meeting room is 195 sqm and can host up to 180 people
The resort also boasts Lotus Spa which includes a state-of-the-art gym, sauna, steam room, jacuzzi and a wide variety of body treatments.
This luxury resort on the magnificent shores of the Red Sea is located only ten minutes from Sharm El Sheikh International Airport and the city centre. Mövenpick Sharm El Sheikh provides both dream vacations and unforgettable business trips at any time of the year.
Restaurants & Bars
The Place to Savour Life
We believe in indulgence done right at Mövenpick Sharm El Sheikh, treating our guests to deliciously fresh cuisine, abundant treats and flavours in all 10 of our restaurants and bars.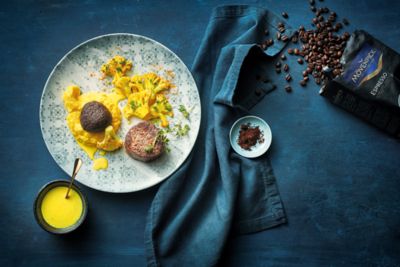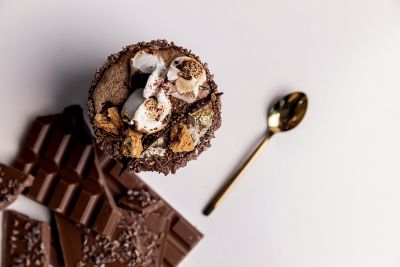 scroll up for previous option
Chocolate Hour
Tick-tock, it's mmm-o'clock, with Mövenpick Sharm El Sheikh serving up 60 mouth-watering minutes of chocolate indulgence every afternoon at Moods Bar-Lobby Bar.
scroll to show detail options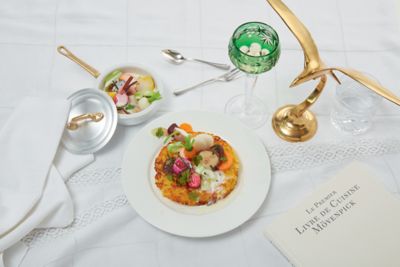 scroll up for previous option
Signature Flavours
Discover a new dimension to the dining experience and dishes like you've never tasted before at Mövenpick Sharm El Sheikh, prepared with care and served from the heart in our 10 restaurants
scroll to show detail options

Facilities & Activities
Where Life Tastes Sweeter
Help yourself to the good life and sink into relaxation at the Mövenpick Resort Sharm El Sheikh, where you can enjoy a holiday relaxing by the pool or being active in the gym. We invite you to treat this time as you desire and at your own pace.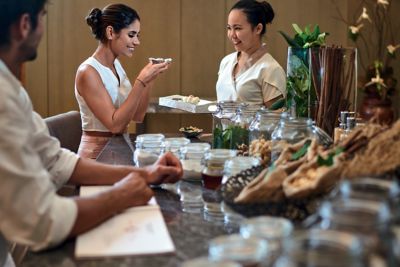 Meetings & Celebrations
Memorable Meetings & Sparkling Celebrations
scroll up for previous option
Meetings that satisfy
Mövenpick Sharm El Sheikh offers three state-of-the-art conference rooms that can cater for up to 400 guests. We also offer a professional team on hand to assist with planning and execution of any conference, meeting or celebration at our luxury resort.
Find out more
scroll to show detail options
Pratical Information
Pratical Information
Reviews
Abdullah a
07/05/2023 From Tripadvisor
Take care very poor hotel
An injury accident happened while my son was paying water sports inside a hotel campus Unfortunately, the hotel action was very, very bad. There is no paramedic or doctor, and I took my son by taxi to the hospital. Then I met the gust relation manager, and she told me that it is not our responsibility So, how's responsibility !!!! After that, I met the hotel manager( Hisham ), and he gave me only words(nothing don)!! So i need to go back to the hospital every day to change for him 😪 Upon leaving the hotel, the front desk offered me 1,000 Egyptian pounds in exchange to delait my son evaluation from Trip Advisor. What a pity Take care of you self its not a Movenpick hotel that you know in your country. it's something too poor 😢
Omar I
06/05/2023 From Tripadvisor
one of the best hotels in sharm el sheikh
The rooms are small but good and the food was good and there was a hindi restaurant which it was very tasty and good viewing and the kababgy restaurant was good.The animation are good they did alot of work in water polo and volleyball .
hannahkT633PH
20/04/2023 From Tripadvisor
Our expectations were exceeded!
We stayed in Villa #2 and were amazed at how beautiful it and our views were. We were six adults and one infant and had more than enough room in the spacious two story home. The private infinity pool seemed to spill into the Red Sea just beyond it, and looked breathtakingly beautiful at night with the lighting. We enjoyed nightly tea in the gazebo in our private yard, after dinners out in the various restaurants on the premises. The breakfast buffets were outstanding, with anything hot or cold you can imagine. A favorite dinner was at the Indian restaurant on site. Of all the places I've stayed at in Sharm, this is my absolute favorite. The snorkeling is outstanding, mere meters from shore and beach access is simple and cabanas free.
Escape31770645623
16/04/2023 From Tripadvisor
A great hotel. I would definitely return. The negatives are very minor
The staff are very kind and helpful. Food is very good although we were told food in sharm is very bad. Comfortable beds. Nice rooms but kind of small. A double room cannot fit 2 adults 2 kids but the suggest extra bed for u. Beach is very nice the pool and the dandy beach we did massage at z Beach and parasailing. We took the all inclusive package. The shuttle service is great for. A very fair. Price from the airport and to. It. The whole set up is good the inidian restaurant is a must try. The only draw back is that there r no children activities hrncd u have to go outside for fun and dsventures. It is more a relaxation place with a. Simple pool or beach. The shows at night were okay but there were only few people attending. One more thing was that the hot water ran out and we were not told and we showered one day with a cold water and one time. Also they forgot to replace the shampoo and shower gel wehad to call. And ther er no slippers on the room. Or luffa or shaving kit or nail kit like u expect in a 5 star hotel instead u have to call the reception to get them. I think those should b inside the rooms already. It is a clean hotel. But honestly depends who cleans ur room.. One day the one who cleaned forgot to replace the shower gel etc and the room wasn't clean and the bed not well done.tje next day it was the opposite.but overall I think I will return to the hotel. It is spaciousm nice staff. Good food. Nearby naama Bay and the shuttle is down the road. Pop and beach access and casino down the hill too
Suzy Z
14/04/2023 From Tripadvisor
The perfect experience
For our Easter vacation we chose Sharm el Sheikh destination and decided to stay at the movenpick sharm el Sheikh (Naama Bay) which our friend Amer El Sheikh recommended . The hotel made our stay extra special and much easier due to the facilities available in and near the hotel. The rooms were very clean, beds are super comfortable and every room has a balcony with a view. The all inclusive package was so convenient, food quality was excellent managed by Mr. Sayid Basyouni, with a variety of international and local food buffet to choose from. The staff is super friendly and professional. Everything a person might need in sharm is available at the hotel, other than the all inclusive open buffet, there is a variety of many different restaurants and bars inside the hotel, the pool is spacious and surrounded with a kids area and a bar/restaurant, while the beach is right under your feet. Very helpful staff at the reception, activity kiosk where you can book all the possible activities that you might be doing at Sharm plus a taxi area inside the reception which will make it easier for the tourists. The spa is just wow… super clean, super professional with a lot to choose from like sports massage, curing massage, Turkish bath, sauna, jacuzzi and much much more. Miss Ferdous Made my experience worth every moment spent at the spa. Also available at the hotel, tennis, football and basketball court just next to the stable where the tourist can take a ride on the horse with beautiful photos. The Naama bay center is a 10min walk from the hotel. We are definitely going back to this hotel and honestly we highly recommend it for every tourist coming to have a fulfilled beautiful experience in Sharm.