Mövenpick Sharm El Sheikh
Mövenpick Resort Sharm El Sheikh
Mövenpick Resort Sharm El Sheikh is a 4-star resort that boasts a unique position high above Naama Bay, offering panoramic views across the Bay. Surrounded by five private beaches with warm turquoise waters and colourful fishes. The 4-star resort's elevated position allows all guests to enjoy a breathtaking view of the Red Sea from all its 116 luxury hotel rooms and villas, designed in the magnificent Arabian style.   
Mövenpick Sharm El Sheikh Resort presents a new dimension to the dining experience. Enjoy dining in the most famous Indian Restaurant in Town "Rangoli" or try a selection of oriental grills and traditional Arabian mezzeh at "El Kebabgi".  Eat fresh seafood and a mouth-watering BBQ for lunch at "La Brise" located by the pool. The Main Buffet Restaurant "Liwa" offers international cuisine and daily theme nights.
This luxury resort provides a variety of sports facilities including four tennis courts, a billiard table, table tennis, a diving centre, an excursion centre, horseback riding and a heated swimming pool.  
If you are looking for a place where you can combine business and leisure, then Mövenpick Resort Sharm El Sheikh is the best choice for you. Our meeting room is 195 sqm and can host up to 180 people
The resort also boasts Lotus Spa which includes a state-of-the-art gym, sauna, steam room, jacuzzi and a wide variety of body treatments.
This luxury resort on the magnificent shores of the Red Sea is located only ten minutes from Sharm El Sheikh International Airport and the city centre. Mövenpick Sharm El Sheikh provides both dream vacations and unforgettable business trips at any time of the year.
Restaurants & Bars
The Place to Savour Life
We believe in indulgence done right at Mövenpick Sharm El Sheikh, treating our guests to deliciously fresh cuisine, abundant treats and flavours in all 10 of our restaurants and bars.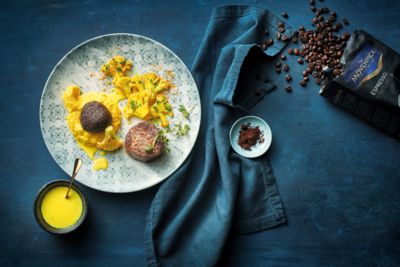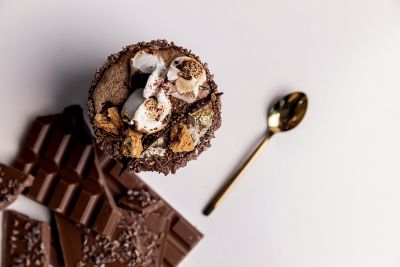 scroll up for previous option
Chocolate Hour
Tick-tock, it's mmm-o'clock, with Mövenpick Sharm El Sheikh serving up 60 mouth-watering minutes of chocolate indulgence every afternoon at Moods Bar-Lobby Bar.
scroll to show detail options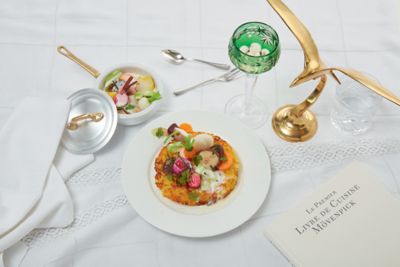 scroll up for previous option
Signature Flavours
Discover a new dimension to the dining experience and dishes like you've never tasted before at Mövenpick Sharm El Sheikh, prepared with care and served from the heart in our 10 restaurants
scroll to show detail options

Facilities & Activities
Where Life Tastes Sweeter
Help yourself to the good life and sink into relaxation at the Mövenpick Resort Sharm El Sheikh, where you can enjoy a holiday relaxing by the pool or being active in the gym. We invite you to treat this time as you desire and at your own pace.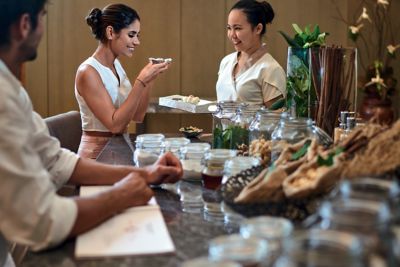 Meetings & Celebrations
Memorable Meetings & Sparkling Celebrations
scroll up for previous option
Meetings that satisfy
Mövenpick Sharm El Sheikh offers three state-of-the-art conference rooms that can cater for up to 400 guests. We also offer a professional team on hand to assist with planning and execution of any conference, meeting or celebration at our luxury resort.
Find out more
scroll to show detail options
Pratical Information
Pratical Information
Reviews
Ilona P
03/12/2023 From Tripadvisor
Good hotel
This is the best hotel I've ever been on holiday in. I went on holiday with my husband and he and I were satisfied. The food is very tasty. The view of the sea and the city is amazing. Huge and special thanks to animation. Super guys. Thanks to them the holiday was even more fun.
Guide728839
01/12/2023 From Tripadvisor
Brilliant 🤩
Beautiful holiday in a beautiful hotel! The whole family enjoyed it from start to finish. The rooms were well equipped and clean and the staff were so helpful! Especially Boda, he made sure we were all happy, all the time, always checked in on us and made us smile all the time. Missing him already and the holiday of course!
tasnimx
25/11/2023 From Tripadvisor
Most relaxing stay
Our whole stay here was perfect. The staff are incredibly kind and helpful, Mohamed and Nasser in reception were very welcoming. The resort is very well maintained and has beautiful views from every angle. Our rooms were spacious and beautiful, with a balcony with a view of the sea and resort. we had half-board so we ate at Liwa restaurant where there was a large selection of food. The staff here, especially Mohamed took care off us during our stay and always had great conversations, even the chefs come and check on you. There are multiple bars around the resort, as I don't drink alcohol, Mrwan helped create tasty drinks for us and was very accommodating. There is entertainment every night, Moka had great vibes and always informed us of what the entertainment was for the night. Khan El Khalili is also one of the shops I would recommend, definitely better than most shops in the market! I would definitely recommend Movenpick in Sharm El Sheikh and would like to come back :) <3
mazenaF8764EA
24/11/2023 From Tripadvisor
More than excellent
Honestly, it is one of the best hotels that I visited during the vacation with my friends. We enjoyed the beautiful view from the best locations in Sharm El Sheikh, and I advise visiting it. The level of reception and service was more than wonderful, the staff were cooperative, the food was more than wonderful, and the activities available in the hotel are more than wonderful, including horse riding, and it is the only place that has...
Hamada F
22/11/2023 From Tripadvisor
The best stay ever
The hotel is wonderful ,staff is helpful , the best sea view between all Naama bay hotels , the only point with the elevator and the renovation , try to drink a coffe on the Horizon bar, the best sea view ever there