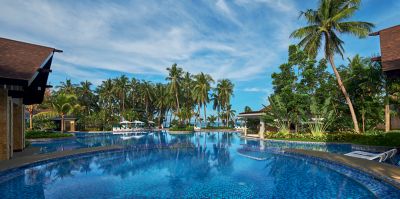 Mövenpick Resort & Spa Boracay
Mövenpick Resort & Spa Boracay
Discover one of the world's most beautiful islands and experience an unforgettable beach holiday in the Philippines. Mövenpick Resort & Spa Boracay offers an indulgent paradise in the Philippines, nestled on the northern tip of Boracay Island in Punta Bunga Cove. Our luxury resort is located only 90 minutes away from Caticlan Airport. 
Set amongst a lush tropical landscape and an exceptional private beach with turquoise blue waters, this upscale destination offers you a chance to escape into indulgence as you enjoy the immense multi-level pool, serene wellness centre and spa, water sports activities and excursions. Kids will also enjoy their stay at our resort with our kid's club and playground area. 
Enjoy free Wi-Fi and welcome amenities in our 312 contemporary hotel rooms and suites boasting breathtaking views of our tropical paradise. Seven diverse restaurants and bars offer International, Korean, Japanese, Italian and pub food, while Sol Marina Beach Club is the place to party in the company of international DJs and performers. 
Weddings, meetings and special events can be hosted in our dedicated venues. If you're a couple or family seeking a combination of entertainment, adventure and relaxation on the beachfront, Mövenpick Resort & Spa Boracay has everything imaginable for your tropical island holiday.
scroll up for previous option
Day Pass
Spend a day in the lush and ultra-relaxed atmosphere of Mövenpick Resort & Spa Boracay! Surrounded by white powdery sand and turquoise blue waters, you can experience the breathtaking and unobstructed view of the famous Boracay sunset away from the hustle and bustle of the white beach. We offer a pure bliss of relaxation and indulgence for your family, friends and loved ones on your holiday.
Learn more
scroll to show detail options
Restaurants & Bars
The Place to Savour Life
We believe in indulgence done right. We are proud to treat our guests to deliciously fresh cuisine, abundant treats and flavours through exquisite entertainment and culinary delights at our seven dining outlets to guarantee a joyful stay in the Philippines.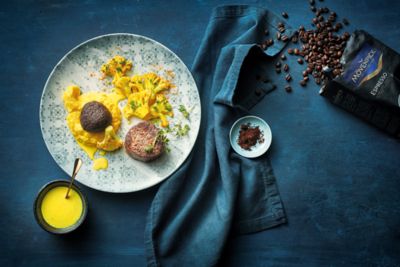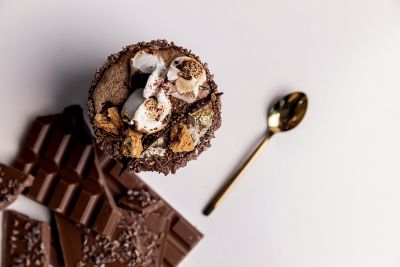 scroll up for previous option
Chocolate Hour
Tick-tock, it's chocolate o'clock at Mövenpick Resort & Spa Boracay, serving up 60 minutes of complimentary chocolate indulgence every afternoon with special creations during the famous Movenpick Chocolate Hour.
scroll to show detail options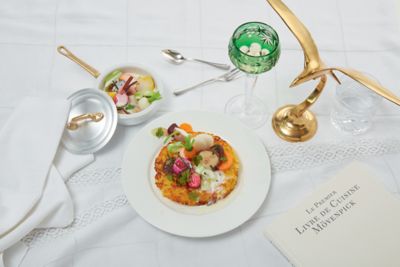 scroll up for previous option
Signature Flavours
Discover exquisite dining and Swiss dishes like you've never tasted before. Enjoy delicious recipes prepared with care and served from the heart in our seven luxury restaurants.
scroll to show detail options

Facilities & Activities
Where Life Tastes Sweeter
Help yourself to the good life at Mövenpick Resort & Spa Boracay. From family beach days to indulgent 5 star spa time in the Philippines, and energising workouts in our 24 hour gym, we invite you to take it all in.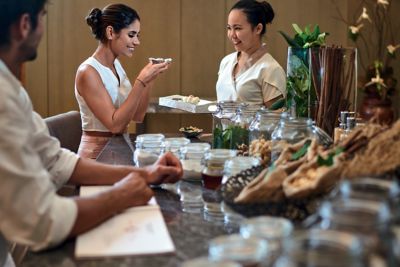 Meetings & Celebrations
Memorable Meetings & Sparkling Celebrations
scroll up for previous option
Meetings that satisfy
Host your next meeting in the Philippines at Mövenpick Resort & Spa Boracay, with enticing state-of-the-art meeting venues and a wide menu of professional services, our meeting solutions are the perfect recipe for success. Contact our team today.
Find out more
scroll to show detail options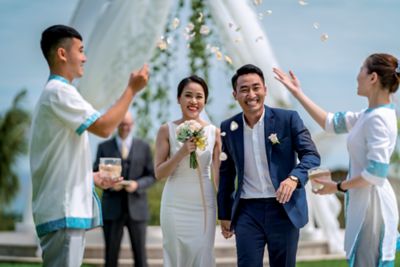 scroll up for previous option
Events bursting with flavour
With a touch of sugar, spice and everything nice, we'll help you celebrate life's rich moments.
Find out more
scroll to show detail options
Practical Information
Practical Information
Reviews
bnovicio
08/06/2023 From Tripadvisor
25th Anniversary Celebration
The customer service at this establishment is truly outstanding. The staff went above and beyond to ensure our stay was nothing short of exceptional. A special shout-out goes to Sam, the Front Desk representative who took extraordinary care of us throughout our visit. Not only did Sam provide excellent service during our stay, but even after we departed, they contacted us regarding our forgotten beats headphones. This level of dedication and attention to detail is truly commendable. Additionally, we would like to express our appreciation for Anthony, who went out of his way to accommodate our breakfast preferences. His assistance and willingness to tailor the breakfast experience to our needs made us feel valued as guests. Overall, our time at this resort was marked by a phenomenal experience. The picturesque beauty of Boracay combined with the remarkable service from the staff made it an unforgettable stay. We highly recommend this destination to anyone seeking a memorable and delightful vacation. Ben and Ellen N June 2023
Explore15511405570
07/06/2023 From Tripadvisor
Philippines finest resort
Paradise on Earth. Peaceful, beautiful, clean, and accessible amenities everything you need or ask for there was no hesitations from the staffs, they're the friendliest amongst the other resorts we went to. The staffs at the spa, transportation and room service are the finest. Will come back to Movenpick, the service is worth every buck!
Korey H
06/06/2023 From Tripadvisor
Great start to our summer!
The pool and beach were beautiful! We loved the Italian food and the rooms were nice and clean, great time all around! We would recommend this to any of our friends and family moving forward. Such a great first trip to Boracay.
kkemper2020
06/06/2023 From Tripadvisor
Amazing Paradise Location
Our room was very plush and comfortable with a private balcony view of the beautiful landscape of pool and ocean from the fourth floor. The grounds were beautiful with constant care for their cleanliness- pool, paths, and beach. It was private away from the Baracay crowds near town and D mall but only a 15 minute shuffle ride away from shopping. The breakfast each morning was truly amazing in selection and taste. Staff were incredibly courteous and attentive everywhere on site. Chocolate hour each afternoon was a special bonus which was fun.
Jessicapopovska
05/06/2023 From Tripadvisor
Five wonderful days in this resort
We loved our 5 night stay in this resort with our almost 4 year old boy. I will enumerate in bullet points what we enjoyed and what could be improved with the resort. Pros: -Huge pool and never crowded. -Private clear beach, no algae around -Staff was wonderful and all friendly -Housekeeping kept our suite spotless all the time -Breakfast was great as well as other food we tried in the resort. Staff was accommodating. -Bus shuttle to and from Dmall was great and on time. -Our 1BR suite was beautiful and big Cons: -No outdoor playground with slides/swings. Would be great to have a small one outside between market place and the pool area. This would be good for parents with young kids while in the pool, market place or even in the bar. -Market place for breakfast was hot, humid and uncomfortable during breakfast time. Easily remedied with stand fans on all corners but they only had big cooler and ceiling fans which did not help. It was actually hard to enjoy breakfast however nice it was when I was sweating. Overall, we enjoyed our stay so much we wanted to extend but unable to due to non-refundable booking for our next accommodation and flight. We will surely go back the next time we travel to Boracay.