Mövenpick Resort & Spa Boracay
SAGAY SPA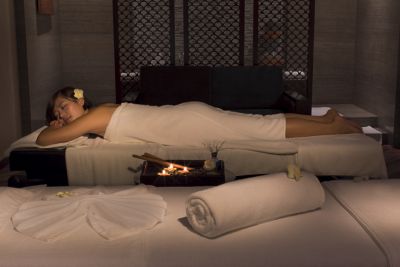 OPENING HOURS Daily from 10.00 am to 10.00 pm
SAGAY SPA
A Lifestyle Spa


Inspired by its tradition, sagay are the seashells crushed and formed through the forceful waves into powdery white sand. Drawing from its innate beauty and benefit, sagay shells are a natural protector and nurturer of life.

The Sagay Spa at Mövenpick Resort & Spa Boracay is a sanctuary that practices holistic therapies based on traditions shared by various cultures, a perfect place to slow down, de-stress, and unwind in an oasis of serenity and tranquillity. The calming, warm and friendly atmosphere created by our professional holistic therapists and unique design surroundings. Improve your health and wellness lifestyle with one of the best massages on the island.

Your journey starts as you enter into the safe haven of Sagay as it unfolds your inner connection stimulating your five senses as it wraps you with distinctive Sagay characteristics that are stimulating, invigorating and uplifting.