Restaurants & Bars
The Place to Savour Life
We believe in indulgence done right, treating our guests to deliciously fresh cuisine, abundant treats and flavours that are unmistakably Mövenpick, all served with a generous portion of heartfelt care.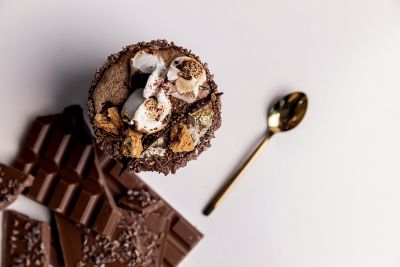 scroll up for previous option
Chocolate Hour
Tick-tock, it's mmm-o'clock, with all our hotels and resorts serving up 60 mouth-watering minutes of cocoa indulgence every afternoon, making sure your day's a delicious one.
scroll to show detail options
scroll up for previous option
Signature Flavours
Swiss dishes like you've never tasted before, prepared with care and served from the heart in our restaurants worldwide.
scroll to show detail options

Facilities & Activities
Where Life Tastes Sweeter
Help yourself to the good life at Mövenpick. From sunny pool days to indulgent spa time, energising workouts to immersive cultural experiences, we invite you to drink it all in.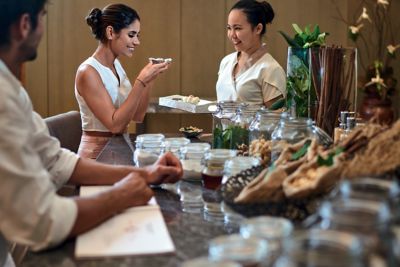 Meetings & Celebrations
Memorable Meetings & Sparkling Celebrations
scroll up for previous option
Meetings that satisfy
With enticing venues and a menu of professional services, our meetings solutions are a recipe for success.
Find out more
scroll to show detail options
scroll up for previous option
Events bursting with flavour
With a touch of sugar, spice and everything nice, we'll help you celebrate life's rich moments.
Find out more
scroll to show detail options
Practical Information
Practical Information
Reviews
OnAir34106242366
27/11/2023 From Tripadvisor
Speechless no more words to say amazing,wow
All staff is very accommodating and friendly and nice resort the food is very class and delicious I like the ambiance I would recommend this resort to my friends who would to visit here the world class hotel
Mico S
27/11/2023 From Tripadvisor
My experience here is fun and amazing
Aden and Dave executed their tasks admirably, displaying remarkable accommodation and genuine kindness. Additionally, they ensured our dining experience was exceptional by recommending and serving the finest dishes the restaurant has to offer.
Oneraddaddio
26/11/2023 From Tripadvisor
Our afternoon delight at Movenpick Resort, Mactan
Movenpick,Cebu was our playground before the 2021 typhoon hit this area. So, happy to see Movenpick Resort has made a comeback. The Ibiza nightclub was destroyed by the typhoon, however happy to report construction has began on reconstruction of Ibiza nightclub. In the meantime I recently stopped by Movenpick's the lobby lounge to enjoy a nice breezy afternoon, coffee & soft drinks. I'm glad to see the staff is still top notch for their level of service. Jan, Ella & Rochelle treated us like as if we were guests in their homes. Such a warm feeling of always wanting to be a part of the Movenpick family. Of course, we will return again soon.
bonhol
23/11/2023 From Tripadvisor
Friendly staff make this hotel 5. Stars
Gorgeous pool and lovely little private beach but it's the outstanding staff that make this hotel a joy to visit. Always happy to assist with genuine friendliness and big smiles. Shout out to Chay our friendly waitress and the extensive security team which gave me peace of mind. The General Manager makes a point to chat with guests at breakfast which is always a good sign and rarely happens at other Accor hotels. They are rebuilding the Beach Club which was destroyed by the typhoon but this did not impact our stay. We will definitely return to the Movenpick on our next return to Cebu.
Stay23692661730
22/11/2023 From Tripadvisor
Awesomecoo
The pillows are very soft and comfy... The staff are so welcoming and very friendly... The food tastes good.... The servers or staff named Dave And Gio are so accommodating .... The general manager is so friendly and accommodating too.... We'll refer this to our friends and family... Thanks to my friend who has travel agency who've helped us booked to your resort... CBC Travel