Restaurants & Bars
The Place to Savour Life
We believe in indulgence done right, treating our guests to deliciously fresh cuisine, abundant treats and flavours that are unmistakably Mövenpick, all served with a generous portion of heartfelt care.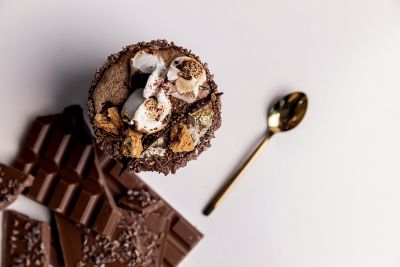 scroll up for previous option
Chocolate Hour
Tick-tock, it's mmm-o'clock, with all our hotels and resorts serving up 60 mouth-watering minutes of cocoa indulgence every afternoon, making sure your day's a delicious one.
scroll to show detail options
scroll up for previous option
Signature Flavours
Swiss dishes like you've never tasted before, prepared with care and served from the heart in our restaurants worldwide.
scroll to show detail options

Facilities & Activities
Where Life Tastes Sweeter
Help yourself to the good life at Mövenpick. From sunny pool days to indulgent spa time, energising workouts to immersive cultural experiences, we invite you to drink it all in.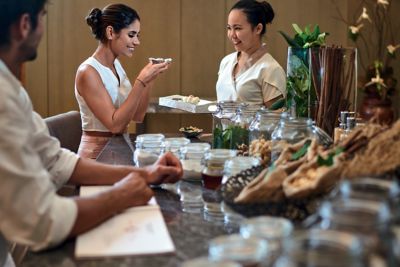 Meetings & Celebrations
Memorable Meetings & Sparkling Celebrations
scroll up for previous option
Meetings that satisfy
With enticing venues and a menu of professional services, our meetings solutions are a recipe for success.
Find out more
scroll to show detail options
scroll up for previous option
Events bursting with flavour
With a touch of sugar, spice and everything nice, we'll help you celebrate life's rich moments.
Find out more
scroll to show detail options
Practical Information
Practical Information
Reviews
Roam62784493383
03/12/2023 From Tripadvisor
Best Day Use Package Ever
The staff are super attentive and friendly. The massage in the spa was divine, and spa attendants were divine. Grace was particularly helpful and great at customer service. It was a hassle free time as I waited for my flight back home.
Jay R
03/12/2023 From Tripadvisor
Great customer service
Movenpick is dope . Really nice service and very friendly staff, . The service rep Chay was really helpful to everyone , and made my stay memorable . The place is clean and newly renovated . Would def go back .
Rheamel I
03/12/2023 From Tripadvisor
Sea, Sand, Sun, Staff, Service ❤️ Splendid Vacation
It's totally awesome to be back here. My family had a wonderful time. My son swam for hours while munching sumptuous dishes by the shore. The staffs were warm and welcoming. Super grateful for Charles and Jaron (Jaren) for delivering our food by the sun loungers and for Supervisor Rudy, Dave, Jan and Gab for our pleasant dinner.
Aisha Mae B
02/12/2023 From Tripadvisor
Amazing and relaxing
Eric,Grace,Mark,Dave are amazing!!! Eric did the best mango daiquiri. Spa and chocolate hour is perfect. Amazing DJ at the pool party. In total, food and beverages are amazing stuff so we're really friendly and accommodating ambience is really great. The spa was outstanding as well. Great staffs too.
Mutya M
01/12/2023 From Tripadvisor
World Class service!
The room is super clean, and has a beautiful interior.This is the 2nd time I have checked in and I was amazed by their service. The staff are so courteous and warm and friendly,it seems like they love their jobs or have a great management. The manager at the F and B Carl was very accomodating and even gave us a birthday cake for my niece Amara and the staff sang and danced!I highly recommend this hotel!World class service indeed!