Mövenpick Resort & Spa Boracay
Family Room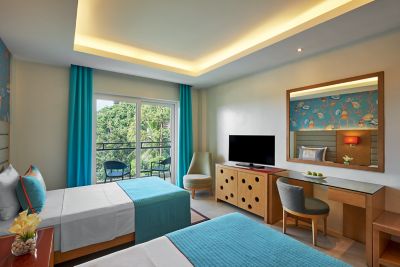 About this room
The Family Rooms at Mövenpick Resort & Spa Boracay are a welcoming and relaxing space where families can enjoy their holiday in Boracay.
These premium hotel rooms feature two twin beds along with a queen bed, offering a stunning view of the resort garden as well as a LED TV with local and international channels, so the whole family can watch and relax together.
Each  family room can accommodate two adults and 2 children. Wi-Fi is available free of charge.
Other rooms from this hotel