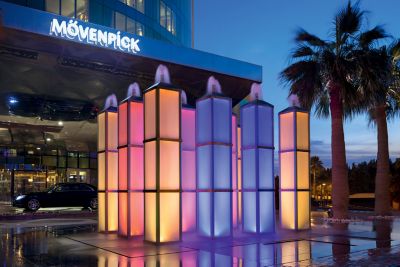 Mövenpick Hotel Al Khobar
Mövenpick Hotel Al Khobar
Discover the utmost in refined comfort and unrivalled service with a personal touch when you book an unforgettable stay at  Mövenpick Hotel Al Khobar.
Conveniently located on the vibrant city's popular Corniche, our elegant twelve-story luxury hotel is ideal for leisure and business travellers alike. 
Featuring 143 spacious and delicately furnished hotel rooms and suites that offer splendid views of the city skyline and the Arabian Gulf shore; four remarkable restaurants namely The Blue, The View, Le Café and the famous Mahajara by Michelin-Star chef, Vineet Bhatia; ten meetings and events halls that offer the perfect combination of flexible space and innovative concepts.
Our state-of-the-art wellness and recreation facilities allow for the utmost relaxation. Book your stay at the Mövenpick Hotel Al Khobar and discover everything you require at our upscale hotel in Al Khobar.
Restaurants & Bars
The Place to Savour Life
At Mövenpick Hotel Al Khobar, we believe in indulgence done right, treating our guests to deliciously fresh cuisine, abundant treats and flavours that are unmistakably Mövenpick. Our hotel offers an array of dining options in the heart of Al Khobar.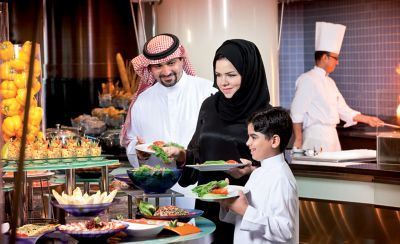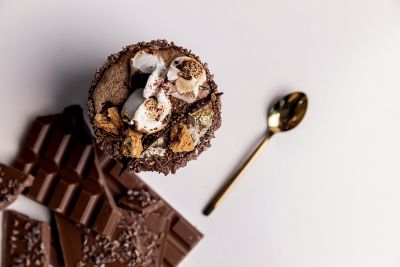 scroll up for previous option
Chocolate Hour
Tick-tock, it's mmm-o'clock at Mövenpick Hotel Al Khobar. Enjoy 60 mouth-watering minutes of cocoa indulgence every afternoon, making sure your day's a delicious one.
scroll to show detail options
scroll up for previous option
Signature Flavours
Swiss dishes like you've never tasted before, prepared with care and served from the heart in our restaurants worldwide. Experience your taste of Switzerland at the 5 star Mövenpick Hotel Al Khobar.
scroll to show detail options

Facilities & Activities
Where Life Tastes Sweeter
Experience the good life in Al Khobar at Mövenpick Hotel Al Khobar. From sunny pool days to indulgent spa time, energising workouts to immersive cultural experiences during your stay in Al Khobar.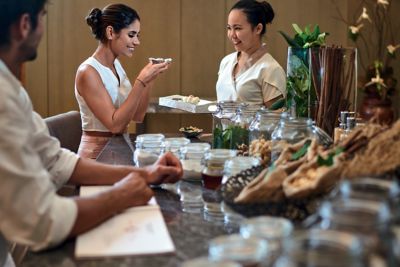 Meetings & Celebrations
Memorable Meetings & Sparkling Celebrations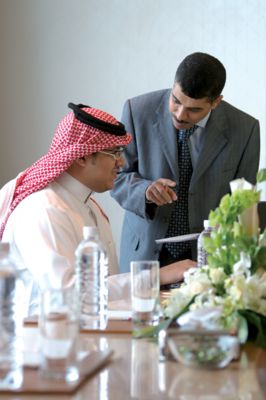 scroll up for previous option
Meetings that satisfy
With enticing meeting and event venues in Al Khobar and a menu of professional services, the meeting solutions at Mövenpick Hotel Al Khobar are a recipe for success.
Find out more
scroll to show detail options
Practical Information
Practical Information
Location & contact
Location
Prince Turkey Street, Po Box 4923, P.O.Box:4923, Al Khobar 31952,
31952
AL KHOBAR
Saudi Arabia
Reviews
Cainnech2013
12/09/2023 From Tripadvisor
Blue Restaurant
The ambiance was great. I'll have my lunch and it was relaxing. For sure I will come back again. They have buffet dinner but you can order also carte in lunch time. The Indian restaurant as well is nice and will recommend. The hotel was clean and nice staff.
Osama E
01/12/2022 From Tripadvisor
Wonderful dinner in Blue Restaurant in Movenpick Hotel Alkhobar
Movepick khobar is one of the best places I had visited and enjoyed, really the professional staff and excellent customer service At Blue restaurant were a role model of customer satisfaction. Thanks Mr. Nisar and his team belayat and Roudra and chef as well
codynb2021
04/11/2022 From Tripadvisor
Birthday bash
The Blue Restaurant is a delightful destination for gatherings and celebrations. The food is delicious and the service is the best! Mr Nassar and team definitely makes the occasion more memorable! It's a restaurant worth coming back!
travel Y
13/09/2022 From Tripadvisor
Good hotel
De passage 01 day , excellent reception and food , i wasn't able to look for others services but it doesn't look bad , i took some photos, i asked for special offer it have special sea foods for week end , great
khouqeerr
27/08/2022 From Tripadvisor
One of the best hotels
After long trip from Bangkok, I found the best hotel, friendly staff & room which was upgraded to very large spaceus room with free breakfast I strongly recommend the hotel for my friend and family specially during winter time