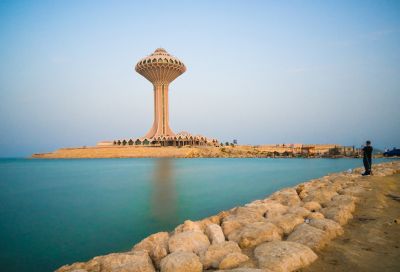 Welcome to Al Khobar
The exquisite beach-front Al Khobar lies on the shores of the Arabian Gulf, making it the ideal location for a resort break. As a former fishing town, Al Khobar has blossomed into a popular coastal city with major shopping districts, a bustling business region with towering skyscrapers and of course, stunning beaches.
The Corniche and the Half Moon Beach stretch out along expanses of coast-line while authentic souks can be seen around the city's cafes and restaurants. You won't be short of things to do in Al Khobar, so you can pick and choose as much relaxation or entertainment as you want.
With two resorts in Al Khobar, Mövenpick Hotels & Resorts offer a great choice when travelling to this amazing destination. The Mövenpick Beach Resort Al Khobar features a private lagoon beach on the Half Moon Road, while the 5 star Mövenpick Hotel Al Khobar boasts a convenient city centre location on the Corniche.
Explore other destinations: Saudi-Arabia