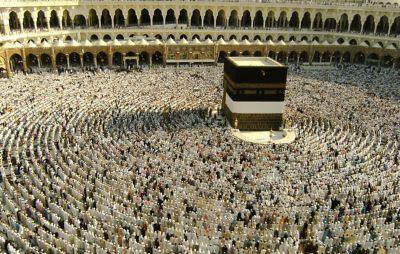 Welcome to Makkah
The most important city in Islam, Makkah is the holiest city in the world to Muslims. Visitors to Makkah include those performing the Hajj and Umrah pilgrimages as well as business travellers. With key city attractions such as the Jabal Al-Thawr and the Zamzam as well as major shopping areas including the Abraj Al Bait Towers, Makkah isn't short of things to see and do.
Mövenpick Hotels & Resorts are the perfec place to stay for modern accommodation in five-star surroundings. The Mövenpick Hotel & Residences Hajar Tower Makkah sits as part of the Abraj Al Bait towers on the Haram Court, enjoying a prime city centre location in Makkah.
Whether discovering the holy city or visiting on business, Mövenpick Hotels & Resorts can accommodate you perfectly in Makkah.
Explore other destinations: Saudi-Arabia