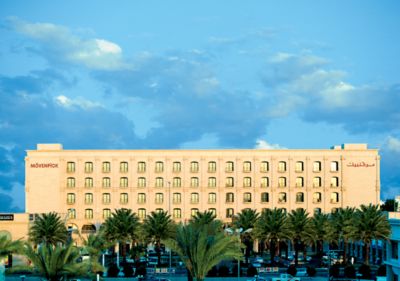 Restaurants & Bars
The Place to Savour Life
Mövenpick Hotel Jeddah We believes in indulgence done right, treating our guests to deliciously fresh cuisine, abundant treats and flavours that are unmistakably Mövenpick.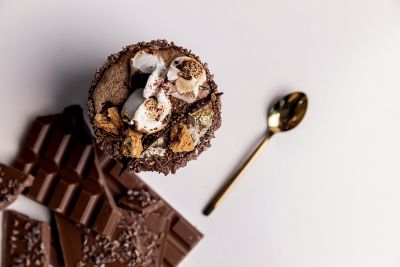 scroll up for previous option
Chocolate Hour
Enjoy 60 mouth-watering minutes of speciality chocolate creations at Mövenpick Hotel Jeddah during the daily Mövenpick Chocolate Hour.
scroll to show detail options
scroll up for previous option
Signature Flavours
Our talented chefs make sure that you always enjoy delicious dining experiences at Mövenpick Hotel City Star Jeddah. From delectable international buffets to themed nights and à la carte menus, you will not be left disappointed.
scroll to show detail options

Facilities & Activities
Where Life Tastes Sweeter
Experience the good life at Mövenpick Hotel Jeddah. From revitalising spa treatments to immersive cultural experiences, we invite you to experience it all.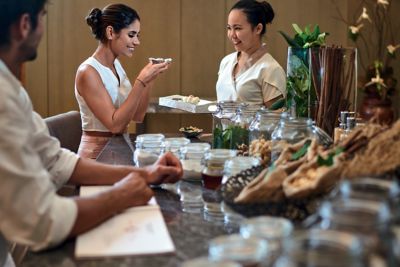 Meetings & Celebrations
Memorable Meetings & Sparkling Celebrations
scroll up for previous option
Meetings that satisfy
Host your next event, business meeting, workshop or banquet at Mövenpick Hotel Jeddah.
Find out more
scroll to show detail options
Practical Information
Practical Information
Location & contact
Location
Al Madinah Munawarah Road, Adjacent To Mohammed Al Taweel, Street
21451
JEDDAH
Saudi Arabia
Reviews
mohamada876
25/09/2023 From Tripadvisor
Uncomfortable pillow and noisy fan
The Mövenpick Hotel Jeddah is in dire need of renovation; it feels incredibly dated. It's quite astonishing that it received an award on TripAdvisor last year. One can't help but wonder if they awarded the noisy bathroom fan and uncomfortable pillows for their outstanding performance. This hotel's outdated decoration and lack of attention to guest comfort left me thoroughly unimpressed.
EK-Dubai
30/08/2023 From Tripadvisor
Value for money
Value for money - very hospitable front office team and a good location , decent clean rooms - proactive and observant housekeeping staff. Very central location. Overall a good stay - met also leisure guests who were discovering Jeddah, hotel is located to various corporate cubs and local attractions.
Trip16763275487
25/08/2023 From Tripadvisor
Good stay
Nice stay, ample variety of food choices and quick service. Thank you so much Mr. SV Ibrahim for your lovely service and kind nature towards us. Rooms were clean and spacious. It was a pleasant stay
tenzing123
21/08/2023 From Tripadvisor
Wonderful staff movenpick jeddah
Very great service in buffet by Nahar/Ohoud/Salam & Rakib.keep up the great job and hardwork .They welcome you with so much of warmth and lovely smile.They are so well smartly dressed and groomed .It is always a pleasure to meet you all
Getaway58984408726
09/08/2023 From Tripadvisor
Nice experience
I'm so happy I was staying in this hotel very clean and nice , the staff the are very friendly the help me a lot and the make me feel very comfortable like I'm in my house, I would like to thank to the manger of reception Mr Mohammed really I was having from the beginning problem and he solve my problem and make me satisfied and also his team Wed ,Dona ,Nazime and Sujon really I appreciate them help the was very patient with me big thank to all of you promise I will come back to stay in same hotel I will share my nice experience with my family and my friends too .