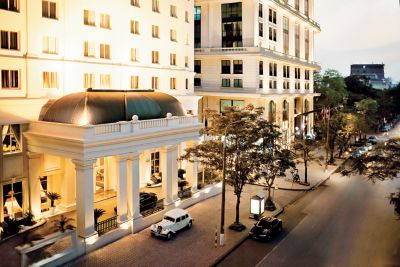 Mövenpick Hotel Hanoi
Savour the good life at Mövenpick Hotel Hanoi, a five-star hotel located in the central district of Hanoi. Boasting a residential feel in its services and design, the Hotel is primed to welcome business as well as leisure travelers to explore the charm of the capital city of Vietnam, indulge in innovative cuisine, and relish every possibility that life has to offer.
The Hotel has a distinguished French style architecture which was preserved, while the décor of the rooms is designed to evoke a warm and welcoming atmosphere, with earth-tone accents and dark wooden floors. We have also integrated some Vietnamese touches into the interior to give it a sense of place. 
Each of the Hotel's 155 non-smoking rooms and suites is fully equipped with plush, king-sized or twin beds, eco-friendly amenities, tea and coffee-making facilities, a smart TV, and naturally, free high-speed Wi-Fi. Small extra touches of luxury like in-room espresso machines in select room categories and pillows menu make a stay with us extra special.
Our beautifully redesigned Executive Floor Rooms offer additional layers of comfort and convenience, with commanding views from our higher floors and private access to our Executive Lounge, together with a range of additional benefits.
The Hotel has meeting rooms with high ceilings, natural lighting, professional catering, and state-of-the-art equipment: Quảng Bá and Đồng Xuân welcome parties of between 24 and 90 guests, while the 238 sqm Long Biên ballroom entertains up to 200 people.
Exclusive offers
Offers designed for you
Restaurants & Bars
The Place to Savour Life
We believe in indulgence done right, treating our guests to deliciously fresh cuisine, abundant treats and flavours that are unmistakably Mövenpick, all served with a generous portion of heartfelt care.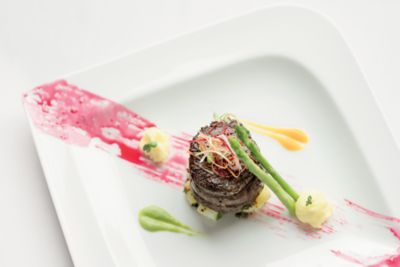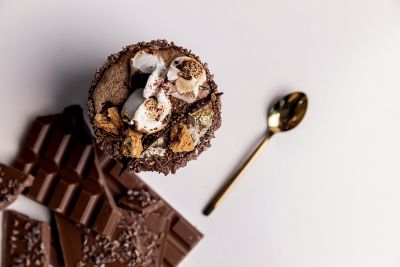 scroll up for previous option
Chocolate Hour
Tick-tock, it's mmm-o'clock at Lounge 83 with 60 mouth-watering minutes of cocoa indulgence every afternoon from 5.00 pm - 6.00 pm.
scroll to show detail options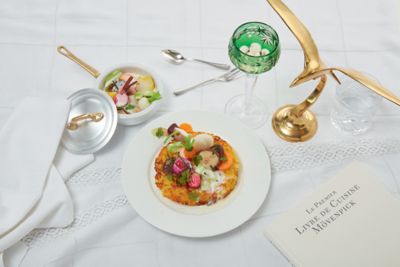 scroll up for previous option
Signature Flavours
Swiss dishes like you've never tasted before, prepared with care and served from the heart in our Mangosteen Restaurant.
scroll to show detail options

Facilities & Activities
Where Life Tastes Sweeter
Help yourself to the good life at Mövenpick. From sunny pool days to indulgent spa time, energising workouts to immersive cultural experiences, we invite you to drink it all in.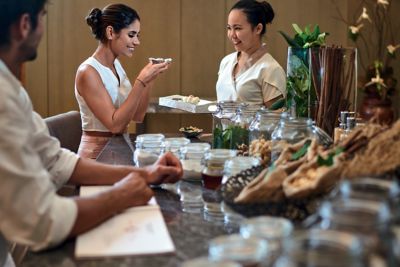 Meetings & Celebrations
Memorable Meetings & Sparkling Celebrations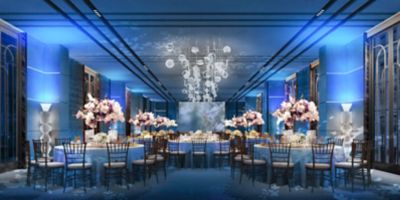 scroll up for previous option
Meetings that satisfy
With enticing venues and a menu of professional services, our meetings solutions are a recipe for success.
Find out more
scroll to show detail options
Practical Information
Practical Information
Frequently asked questions
Yes, we do. Mövenpick Hotel Hanoi has 01 outdoor pool located on the 4th floor at our Miami-beach-themed Cabana Club.
No, pets are not allowed on the hotel's premise.
Reviews
A7749AWpaulas
28/12/2022 From Tripadvisor
Closed for refurbishment and didn't inform us
Absolutely the worst start to any holiday. The hotel was shut and the staff didn't inform us or the party that we booked through. It was in a fantastic location and was reasonably priced. We spent two days of our precious holiday looking for a similar hotel and couldn't find it. Their lack of professionalism ruined the start to a holiday that we had waited two years to take.
ana t
25/05/2022 From Tripadvisor
Amazing Staff
on the way back to this hotel but received infor that they closed for renovation. really want to see the comeback on Sept with outdoor pool. i've been here 3 times in 2021, during Covid period. Even they cut off number of staffs but the service was excellent. Sometimes no bellman as they were busy with other guests, but after that, they tried the best to give good advise for travelling in VN during that time. Receptionist was more than a staff, they are friendly and treated me as a family member. breakfast was little options but was good so far. Cant wait to comeback for Xmas. Special thanks to Mr. Josi, Mr. Thang & Ms. Huyen (Grace) for a happy stay
Nupurmaheshwar
10/04/2022 From Tripadvisor
Excellent hotel location and central to alot of places
I loved staying at this hotel for the proximity to everything, lovely safe neighbourhood. Some downsides included super slow or bad internet connectivity and the staff sometimes was unable to call me cabs quickly when needed because they stuck to their own cab company until pushed to ask for quick service.
NgoHongD
02/03/2022 From Tripadvisor
Pleasure time with Movenpick Hanoi
Many times I cross the hotel before and this time I have chance to stay with very short time. But impression in my heart is friendly & very staffs, good place and fine decorating furniture. For future I will explore other Movenpick in Cam Ranh or Phu Quoc in 2022-2023 with my family.
umesh137
23/10/2021 From Tripadvisor
Family and home when you away
In fact it was an incredible story during the peak of the pandemic Covid 19 I happened to travel to Hanoi and unfortunately i was stuck due to domestic airlines stopped. But during these 100 days the hotel became more than home and all the staff be more than family. From the GM mr Nicolas to every staff were took care as family from the food , hospital visits , arrange transportation words will be short to explain how much it was valuable and supportive. I can assure that no where I could experience such home and family when you away