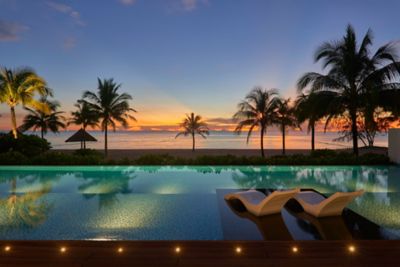 Mövenpick Villas & Residences Phu Quoc
Restaurants & Bars
The Place to Savour Life
We believe in indulgence done right, treating our guests to deliciously fresh cuisine, abundant treats and flavours that are unmistakably Mövenpick, all served with a generous portion of heartfelt care.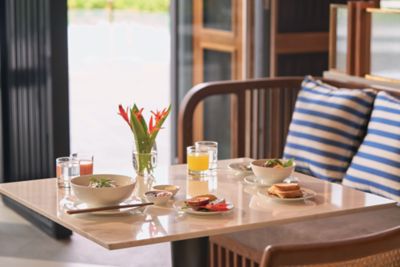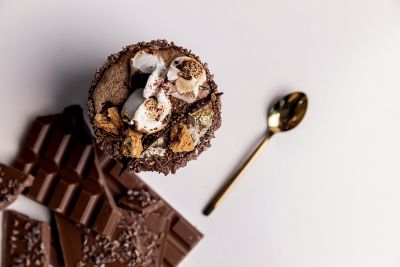 scroll up for previous option
Chocolate Hour
Tick-tock, it's mmm-o'clock, with all our hotels and resorts serving up 60 mouth-watering minutes of cocoa indulgence every afternoon, making sure your day's a delicious one.
scroll to show detail options
scroll up for previous option
Signature Flavours
Swiss dishes like you've never tasted before, prepared with care and served from the heart in our restaurants worldwide.
scroll to show detail options

Facilities & Activities
Where Life Tastes Sweeter
Help yourself to the good life at Mövenpick. From sunny pool days to indulgent spa time, energising workouts to immersive cultural experiences, we invite you to drink it all in.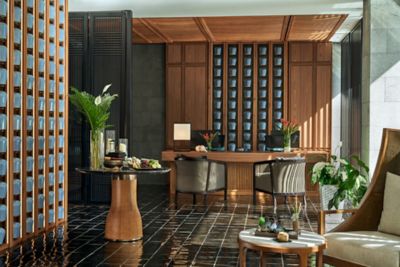 Meetings & Celebrations
Memorable Meetings & Sparkling Celebrations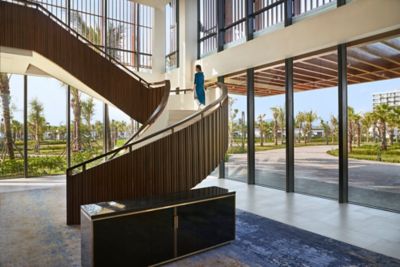 scroll up for previous option
Meetings that satisfy
With enticing venues and a menu of professional services, our meetings solutions are a recipe for success.
Find out more
scroll to show detail options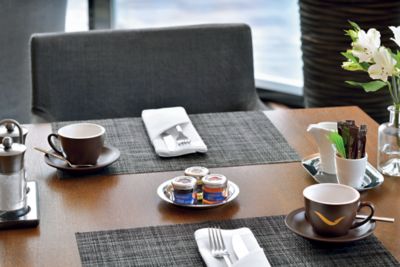 scroll up for previous option
Events bursting with flavour
With a touch of sugar, spice and everything nice, we'll help you celebrate life's rich moments.
Find out more
scroll to show detail options
Practical Information
Practical Information
Reviews
Hung D
26/09/2023 From Tripadvisor
Home away from home
Upon arrival we were warmly welcomed by Ms. Yen - Duty Manager, Chau & K. Loan - Guest Service Agents, Huy & Dat - Bellmen. The Islander restaurant has launched a new menu, the best menu we have ever seen in terms of layout, design and theme, menu items are sorted into categories, a brief description is given to each menu item and a color scheme complements the identity of the restaurant, the choice of color influences guests' appetites just by looking at food pictures. The tasting menu was delicious and the Heartists so attentive and friendly. Crab fried rice is a must-try. This dish has a combo of the sweet and delicate flavors of crab meat with the fragrant and fluffy texture of rice. I wish to thank everyone involved in the preparation and presentation of our meal on Tuesday evening. The food and service were great, with really well thought out menu choices. It was exceptional in every way and added so much to our enjoyment of what was a birthday celebration. Please pass on our special appreciation to all Heartists concerned, we were looked after well by Ms. San and team - Thanh, Thuy Vi, Nhu Quynh, Bella. We will certainly be coming again and we will have no hesitation in recommending you to all our friends.
Trek28375969349
15/09/2023 From Tripadvisor
Tran staff is very kind.
There are staff members who speak Korean well, and the atmosphere is so good. I'm going after a quiet rest. If I come to Phukuo next time, I want to come again The hotel breakfast was delicious and there were many programs, so it was really nice. I highly recommend it.
Freedom03761509852
15/09/2023 From Tripadvisor
Wonderful
It was an off season, but my stay was incredibly comfortable. The staff was amazing, special thanks to Khoa from Aura and Ms. Vi from the spa. Thanks to them my trip was even more amazing! I visited the spa and Aura restaurant daily. The resort is new, a bit far away from downtown ( but thanks to this you may fully relax without the noise around). A bus is runing daily from the resort- downtown and back. The only little minus goes to the lack of entertainment. Music and games would be very convenient, especially when it's raining most of the day.
Explore28406573600
13/09/2023 From Tripadvisor
Super Fun and Enjoyable Experience
I checked in with My Linh and Kai was our host, they were super helpful and accommodating to all our needs. Kai was our personal contact through out the stay and he was always on top of every request or issue that might have come up. We had no problems booking any of the amenities and was able to enjoy our time despite some rainy weather.
Climber458560
05/09/2023 From Tripadvisor
Beautiful resort with friendly staff
The staff here are friendly and helpful. The property is clean and well maintained. There are lots of activities on offer , especially for kids 4-5 upwards. The kids club has lots of games and toys but can get a little messy as the staff only tidy after all kids have left and not during play time. The beach is wide and beautiful although no water toys ( Kajaks, surfboards, bodyboards) are offered - the sea is usually very calm and the water gets deeper in a gentle slope. Breakfast is what you would expect and there is a wide variety of food from different countries on offer and everything is made to a high standard. Dinner menu is a disappointment both what's on offer and quality. The hotel was able to provide our special requests and put in great effort to make our stay very relaxing. Thank you to all staff who made that happen! Overall I would definitely recommend this place.