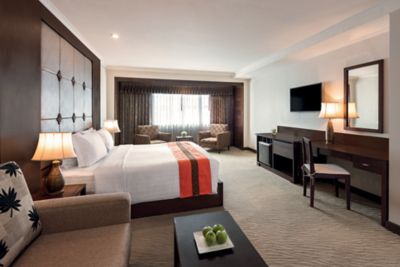 Mövenpick Suriwongse Chiang Mai
Restaurants & Bars
The Place to Savour Life
We believe in indulgence done right, treating our guests to deliciously fresh cuisine, abundant treats and flavours that are unmistakably Mövenpick, all served with a generous portion of heartfelt care.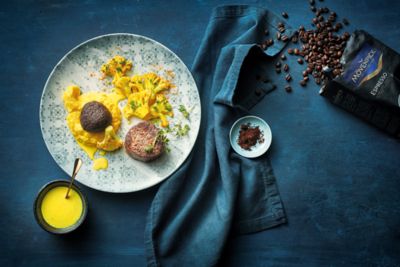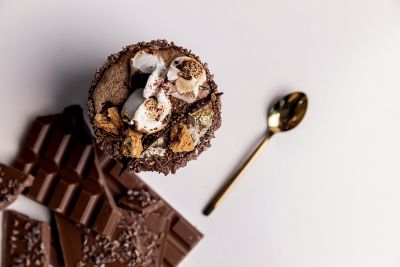 scroll up for previous option
Chocolate Hour
Tick-tock, it's mmm-o'clock, with all our hotels and resorts serving up 60 mouth-watering minutes of cocoa indulgence every afternoon, making sure your day's a delicious one.
scroll to show detail options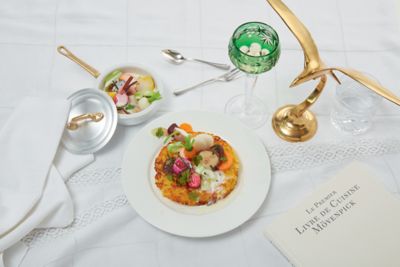 scroll up for previous option
Signature Flavours
Swiss dishes like you've never tasted before, prepared with care and served from the heart in our restaurants worldwide.
scroll to show detail options

Facilities & Activities
Where Life Tastes Sweeter
Help yourself to the good life at Mövenpick. From sunny pool days to indulgent spa time, energising workouts to immersive cultural experiences, we invite you to drink it all in.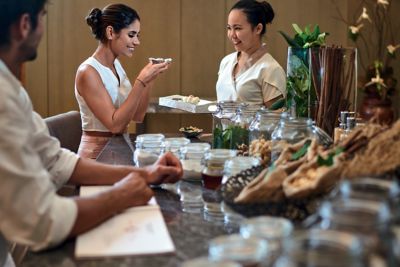 Meetings & Celebrations
Memorable Meetings & Sparkling Celebrations
scroll up for previous option
Meetings that satisfy
With enticing venues and a menu of professional services, our meetings solutions are a recipe for success.
Find out more
scroll to show detail options
Practical Information
Practical Information
Reviews
yungfutsai
01/05/2023 From Tripadvisor
Great stay during Songkran Festival
We chose Mövenpick Chiang Mai for the stay during Songkran Festival in Chiang Mai, and it was proven to be a great choice. As an Accor member, I got greeting from Khun Phim, the Guest Experience Manager, a few days before my check-in. She and her team gave us a warm welcome during check-in and kindly upgraded our room to a very spacious suite. We found that almost every staff is very friendly and is willing to help and serve when we need. Khun Phim met us at breakfast everyday and had a short talk with us. During Songkran Festival, the hotel organized the water splash activities in front of the hotel with a huge take of water, and food and beverage stall. Thanks for such an well organized event. It was an amazing experience for us and other guests. The location of the hotel is very convenient to old town and night markets in just walking distance. Thank you for creating the wonderful moments for us and we will definitely come back.
chinathailandlawyer
11/04/2023 From Tripadvisor
New Luxury Hotel in the Heart of Chiangmai City
Latest new renovation Hotel in the heart of Chiangmai City, beside night bazaar and walking street area, we can find and enjoy many delicious food in this zone area. Movenpick Suriwongse Chiang Mai all hotel staffs are very active, especially Miss.Kim and Miss.Liu. We come back again.
CollinC81
19/03/2023 From Tripadvisor
Stay at Movenpick Suriwongse Hotel Chiang Mai
Room is ok for the price. Clean and comfortable. Nice hotel location right in town near the river and the markets. Good choices for food near hotel. Walking distance to the old town and the sights in the city.
537mayuris
18/03/2023 From Tripadvisor
Rooms need updating
Stayed at movenpick from 15-19th March. Check in process was ok, we had requested 2 double room 6 weeks prior, but on arrival were given 2 x twin rooms. After stating that we requested double room, we were allocated one next day which was standard room and not very clean. My sister had to wait another day for double room and when they changed the room it was truly sub standard and eventually they moved back to twin room. Cleaning standard is very poor and it's seems that it was only superficial clean. Apart from that staff were really helpful and Num - bellboy and driver was very helpful and friendly and would direct us where ever we wanted to go. On other hand Liu was not very helpful and was very abrupt, being on front desk she needs to be bit polite whereas Fern was very polite and helpful. Overall I would not come back to this hotel as it is dated and needs updating.
PMB1231
09/03/2023 From Tripadvisor
Greta location
Great location this hotel is an older hotel that does require an update. Saying that the rooms were clean and well presented . Great breakfast and attentive staff . Plenty to see in the area - dont miss out on the Sunday Markey ( get ther about 5pm before the thousands of locals anmd tourists.