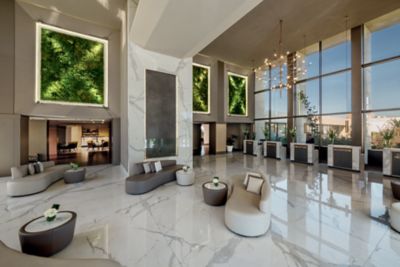 Mövenpick Hotel And Casino Malabata Tanger
Overlooking the Bay of Tangier
Mövenpick Hotel & Casino Malabata Tanger is the perfect location for business or leisure travellers alike. Our 5 star hotel is set amidst beautiful gardens with a huge free-form swimming pool. Situated on the shores of the Atlantic Ocean, our luxury hotel overlooks the beautiful Bay of Tangier and Strait of Gibraltar.
Mövenpick Hotel & Casino Malabata Tanger offers a range of dining experiences to fit the taste and needs of all guests. From our trendy piano bar overlooking the pool to our traditional Moroccan buffet, there truly is something for everyone.
Only a 5 to 10 minute drive from the city centre of Tangier and yet far enough away to offer a calm and relaxing environment, it offers everything you expect from a luxury 5-star hotel. Large rooms, several different sized meeting rooms, a casino, a variety of restaurants and bars and a well-equipped and spacious gym.
Restaurants & Bars
The Place to Savour Life
At Mövenpick Hotel & Casino Malabata Tanger we believe in indulgence done right, treating our guests to deliciously fresh cuisine, abundant treats and flavours that are unmistakably Mövenpick, all served with a generous portion of heartfelt care. Explore Layali Moroccan restaurant and bar, Le Nyx Piano Bar, Le Paradisier and LE Phenix Lobby Bar.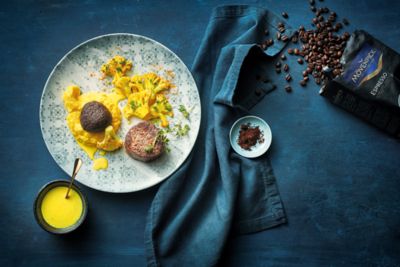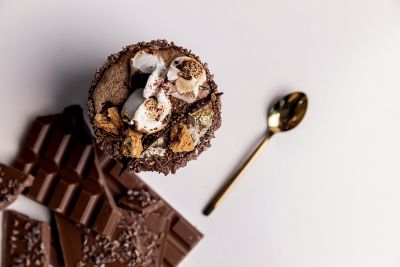 scroll up for previous option
Chocolate Hour
Tick-tock, it's mmm-o'clock, with Mövenpick Hotel & Casino Malabata Tanger serving up 60 mouth-watering minutes of cocoa indulgence every afternoon, making sure your day's a delicious one during your stay in Tanger.
scroll to show detail options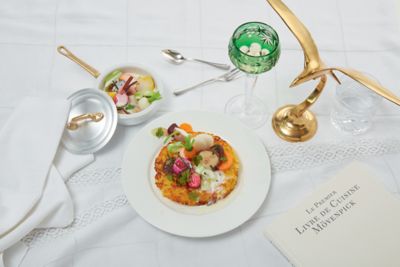 scroll up for previous option
Signature Flavours
Swiss dishes like you've never tasted before, prepared with care and served from the heart in our restaurants in Tanger. Discover Moroccan cuisine in our 4 restaurants and bars at Mövenpick Hotel & Casino Malabata Tanger.
scroll to show detail options

Facilities & Activities
Where Life Tastes Sweeter
Help yourself to the good life at Mövenpick. From sunny pool days to indulgent spa time, energising workouts to immersive cultural experiences, we invite you to drink it all in.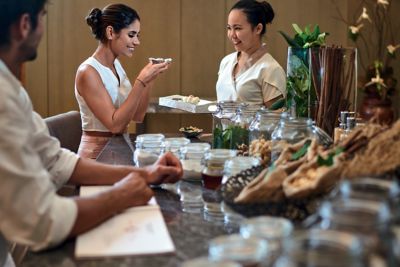 Practical Information
Practical Information
Reviews
kin b
21/03/2023 From Tripadvisor
request for an invoice
Good morning, Saturday, March 18th at 10 pm. I paid 250 euros for a drink at the lobby bar without having a bill, the bartender told me the system is broken. Really, it's a shame for a five star hotel, besides drinks are pretty expensive. I need you to send me the invoice for eight glasses of Glenlivet and three glasses of Bombay gin on my gmail. If not, I will reach out directly to Head Office. Thank you for your time. I sent this email to hotel movenpick tangier 3 times without any response. it seems that this hotel works without administration. hotel.tangier.casino@movenpick.com
peoples are a
15/03/2023 From Tripadvisor
Worst 5 star hotel
Most of the outlets don't work, bad quality shampoo, old tv, bad room decoration, jacuzzi don't work… The only good thing here is the view, i wish i didn't come to this hotel and i hope for the ppl reading my review don't make the same mistake.
Roy W
30/12/2022 From Tripadvisor
Terrible service and poor accommodations - avoid if possible!
This is by far one of the worst hotel experiences I've ever had, and we're coming from a 2 star riad with a literal straw mattress. It's like everyone here has heard of the concept of a hotel, but never seen one. The Plato's Cave of hotels. None of the staff understand English well, which isn't a huge deal…except whenever they don't understand they respond with a "Yes, no problem!" and then simply do nothing instead of letting us know they don't understand. Upon checkin the rooms were mixed up (we had 2 suites and 2 rooms). No big deal we thought, but that was just the beginning. We booked a suite for us and our kids, we let them know we'd have 4 people in our room. When we saw the couch didn't pull out, we called down for roll away beds - which took *2 hours* to arrive! But, of course they didn't have blankets….so we called and asked for some to be sent up. Meanwhile, we tried to order room service - which again for some reason got us transferred 8 times between different people. First we didn't have a menu - we called down twice but it never came. Then we got disconnected when calling down several times…and then transferred between the front desk and the restaurant - no one seemed to understand how room service works! Ultimately we had to go down and order in person after it was clear ordering on the phone wasn't going to work. Of course during all of this…the blankets never came. At 10:15 PM, now with kids ready for bed I went down to the front desk to ask for blankets…"Yes, no problem! We'll send them right away!". 10:45 - even more exhausted kids - I go down again quite frustrated and the concierge assured me he's handling it personally…..11:15 still no freaking blankets! I go down again and plead for some blankets so my kids can go to sleep. The concierge assured me "he called them" and I could call back if no blankets arrived. Thankfully, at 11:30 we get a knock at the door! But unfortunately it's an empty handed porter who is confused about what we're asking for. I clutch a blanket in my hands and say "Blanket!" Finally, he returned with blankets 10 minutes later and my kids are asleep at 11:45 PM. None of this is to mention 1 of the TVs was non-functional, one of the phones is broken, there is a mysterious entity flying around the first floor (it's flying to frantically for me to determine if it's a bird or a bat - either way it's scared), the hot tub is filthy, and one of my family members has an ant infestation in their room.
Graham333
07/12/2022 From Tripadvisor
devoid of any style , warmth or charm.
I'm sure I have stayed in less welcoming places.....though I cant actually remember when. Of the dozen or so staff that I met , only one lady on reception managed a smile and the breakfast team seemed happy to have guests staying at their hotel. The bar staff were surly and uncaring and the whole place is charmless and bland. I understand that its fairly recently been acquired by Accor group......it desperately needs a proper Management team, staff training and an injection of colour / warmth. And in the quiet season is there any real excuse for not fixing the cupboards in the bar which were hanging off......some way to go before they get anywhere near other Accor Group brands , like Sofitel.
Ian P
03/10/2022 From Tripadvisor
some AC issues and coslty drinks but otherwise great
I could not get the AC to work on full, it was a bit hot in the room. Room otherwise was comfortable. Staff excellent esp in the bar! Drinkks are well overpriced though as is the food. Bar only option if you want to eat at 6. Breakfast was excellent. Recommend