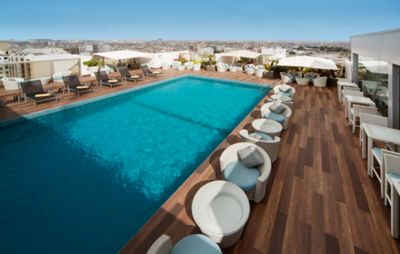 5 Star Hotel in Central Casablanca
The Mövenpick Hotel Casablanca is centrally located within the business district of Casablanca and only a short distance from the Old Medina. Our luxury hotel is easily reachable from both Casablanca Mohamed VI Airport and Casablanca Voyageurs Train Station.
Explore the wide variety of conference and meeting venues available at our hotel for events of up to 200 people. From small meetings, conferences and weddings, our hotel offers professional event planners to ensure your event runs smoothly.
Mövenpick Hotel Casablanca offers four unique restaurants to fit the culinary needs of all guests during their stay in Casablanca. Our restaurants are open seven days a week for breakfast, lunch and dinner. Explore the Casablanca Café, 16ème Floor, Seven and XO Lounge which provide international cuisine throughout the day.
Restaurants & Bars
The Place to Savour Life
At Mövenpick Hotel Casablanca we believe in indulgence done right, treating our guests to deliciously fresh cuisine at one of our 3 restaurants, bars and cafes, all served with a generous portion of heartfelt care from our team at Mövenpick Hotel Casablanca.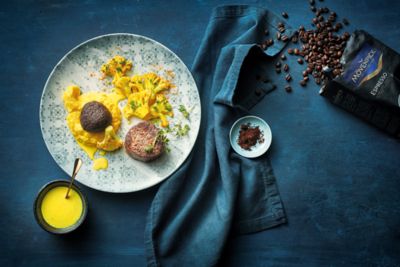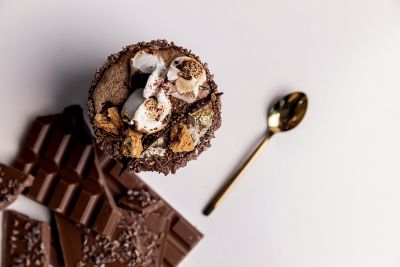 scroll up for previous option
Chocolate Hour
Tick-tock, it's mmm-o'clock, with Mövenpick Hotel Casablanca serving up 60 mouth-watering minutes of cocoa indulgence every afternoon, making sure your day's a delicious one during your stay in Casablanca.
scroll to show detail options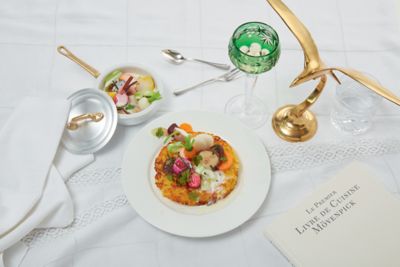 scroll up for previous option
Signature Flavours
Dishes like you've never tasted before, prepared with care and served from the heart in our Mövenpick Hotel Casablanca restaurants. Explore the Casablanca Café, Rooftop Le 16ème and Graffiti, all providing international cuisine.
scroll to show detail options

Facilities & Activities
Where Life Tastes Sweeter
Help yourself to the good life at the 5-star Mövenpick Hotel Casablanca. From sunny pool days to indulgent spa time, energising workouts to immersive cultural experiences, we invite you to take it all in during your stay with us.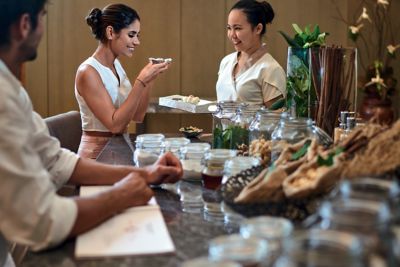 Meetings & Celebrations
Memorable Meetings & Sparkling Celebrations
scroll up for previous option
Meetings that satisfy
Mövenpick Hotel Casablanca offers enticing venues, professional services and provide meeting solutions making it the perfect venue in Casablanca.
Find out more
scroll to show detail options
Reviews
559dimitrig
02/06/2023 From Tripadvisor
Lovely stay
Central in the city center, nice pool bar on the rooftop with DJ, but not enough sunbeds at the pool. Good beds and curtains are of a good quality to make the room dark.Rooms are very clean thanks to the lovely housekeeper Shizlane
osama a
02/06/2023 From Tripadvisor
Great stay and amazing staff
Great place and amazing staff Hicham was welcoming for the entry to the hotel until we left and Khadija was amazing and fun to talk too every morning during breakfast. All the staff are helpful and nice, we stayed for 5 days and enjoyed our time with everyone. Thank you all for the great experience ❤️❤️
Usaine
31/05/2023 From Tripadvisor
Good hotel for downtown business and nice 16 th floor view and pool restaurant.
Very nice and kind personnel. Great hotel to stay in if your business is down town Casablanca . The furniture, windows insulation, and overall decor are a bit old , noisy, but clean still. The variety of food is ok and good. The nice place is to chill out after work on the 16 th . The cute roof top restaurant and swimming pool.
Vacation488033
31/05/2023 From Tripadvisor
Look for Mr. Hassan when u get here
My stay at Movenpick has been delightful all thanks to the lovely Hassan. An amazing man, who is always willing to help and give the best experience and very approachable and friendly. The rooftop has great views of the city.
526abdulazizb
30/05/2023 From Tripadvisor
Good Room, Bad breakfast
Stayed in the hotel for 3 nights while with friends on holiday in Casablanca. The positives: The twin room was excellent, lots of room, nice sofa and bedding was very comfortable as-well as the shower having lots of space and nice amenities. The house-keeping staff were all very friendly and efficient when cleaning the room. There is a nice rooftop bar/restaurant with a good variety of drinks. Additionally Tahir who worked at reception really made our stay memorable. He went above and beyond to help us with booking a tour of the city and all the questions we had. He helped us with checkout and finding a taxi. Really friendly person! Negatives: On checkin we were checked in by a woman(didn't get her name as she wasn't wearing a name badge). Contrary to the rest of the staff she was a little rude, uninterested in any of the questions we had and started laughing at us making us feel unwelcome in the hotel. I hope she was just having a bad day and not rude to all the other customers. She seemed very snobby and judgmental to sum her up. Furthermore the biggest let down was probably the breakfast buffet. For the three nights we stayed in the hotel we had breakfast at different times: 8:30am, 9:30am and 10am. All three days had the same issues. The buffet had a decent variety of food. But, nearly half the dishes were close to empty. They buffet was not filled regularly at all. Things like eggs, sliced bread, beans and cereals were almost finished each time we went down for breakfast. The bowls and plates were finished at times as-well and we had to wait for more to arrive. We had to go up and ask for tea and coffee and no one came to the table to ask up. The cakes were very dry which was probably the biggest theme, everything was dry including the sausages, beans, cakes. This was the biggest let down of the stay. In hindsight I would of probably not paid for the breakfast and just gone out each morning as we would have found better quality elsewhere. Additionally the pool on the roof is a bit pointless. There were no Sun beds around the pool at anytime during the day like there were on the website pictures. Throughout the day there were people eating around the pool which made it uncomfortable to use the pool as we didn't want to disturb the diners. The hotel needs to come up with a Solution to this problem. I hope this review helps with anyone wanting to stay at the hotel!
Frequently asked questions
Mövenpick Hotel Casablanca is ideally located in the business district of Casablanca, close to the Old Medina.
Mövenpick Hotel Casablanca is in the heart of the city centre.
Mövenpick Hotel Casablanca's address is:
Rond Point Hassan II, 
20070, 
Casablanca, 
Morocco
Mövenpick Hotel Casablanca is conveniently located close to popular attractions including:
10 minute walk to the shopping district, Maarif
10 minute drive to the historical site, Hassan II Mosque
10 minute drive to the Old Medina and The Bazar
Few steps away is the financial district with head offices of Banks 
Mövenpick Hotel Casablanca has been providing guests with a 5-star hotel experience since 2014.