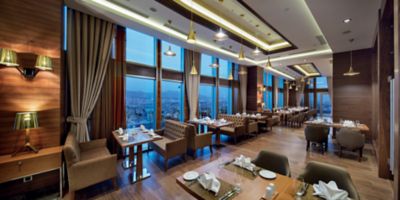 Restaurants & Bars
The Place to Savour Life
We believe in indulgence done right, treating our guests to deliciously fresh cuisine, abundant treats and flavours that are unmistakably Mövenpick, all served with a generous portion of heartfelt care.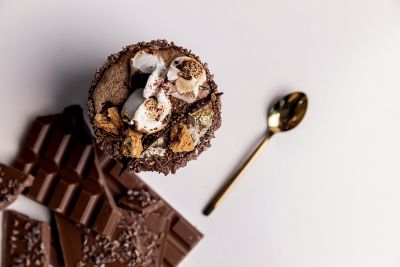 scroll up for previous option
Chocolate Hour
Tick-tock, it's mmm-o'clock, with all our hotels and resorts serving up 60 mouth-watering minutes of cocoa indulgence every afternoon, making sure your day's a delicious one.
scroll to show detail options
scroll up for previous option
Signature Flavours
Swiss dishes like you've never tasted before, prepared with care and served from the heart in our restaurants worldwide.
scroll to show detail options

Facilities & Activities
Where Life Tastes Sweeter
Help yourself to the good life at Mövenpick. From sunny pool days to indulgent spa time, energising workouts to immersive cultural experiences, we invite you to drink it all in.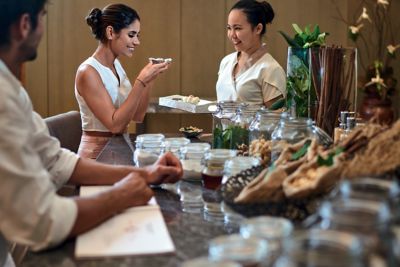 Meetings & Celebrations
Memorable Meetings & Sparkling Celebrations
scroll up for previous option
Meetings that satisfy
With enticing venues and a menu of professional services, our meetings solutions are a recipe for success.
Find out more
scroll to show detail options
Practical Information
Practical Information
Reviews
GalleryStar
01/10/2023 From Tripadvisor
Marvelous Movenpick Malatya
I rate this 100 stars. Perfect in every way. Friendly, helpful, well-trained staff including cleaning help, restaurant staff, security guards, managers and all at the front desk . Very clean room with working air-conditioning, comfortable bed and pillows. Nice shower and good size bathroom. Excellent delicious buffet breakfast on the main floor and lovely restaurant on the 18th floor of the hotel with lots of choices. Also the restaurant on the 18th floor has delicious food, reasonable prices and fabulous waiters. All this at a time of distress, recovery and healing after the recent earthquakes. Quite remarkable and commendable!
JustAddWater
16/05/2023 From Tripadvisor
Very Rude Late Night Manager / Front Office.
I had a reservation for 2 nights on this hotel on 11-12 May. I was visiting my relatives after the earthquake and was arriving by a very late flight. Called the hotel beforehand and informed them on my late arrival and my request to make a late check in was confirmed by the reservations department. I corrected the reservation with the booking company as well. The plane was late even more due to delays in air traffic resulting in my arrival at the hotel at 03:00AM. The Front office manager informed me that my check in was due at 14:00PM and he has no information about my check in request. The dates, although confirmed by reservations department beforehand were misunderstood and there was no room available. The Front office person was without empathy and very very rude to me and my spouse. I corrected him on his approach but he did not offer any solution and continued arguing and being rude. I left the hotel at 3:30AM and cancelled the remaining days of my reservation online immediately after that. The people who are in the hospitality business MUST be hospitable, polite and emphatic. being rude to a customer is unacceptable. Will not prefer Mövenpick for my travels in the future.
gokhantasdeviren
13/03/2023 From Tripadvisor
Congratulations +++ after Massive Earthquake
Although running massive earthquakes in the area the hotel was clean, disciplined and well organized. I asked the hotel manager Ahmet Bey during my visit and I appreciated him and his team. Thank you again for great effort. The room (1603) was silent and large like a house. The breakfast was amazing, delicious. Thank you very much for careful choise of olives :))
Evemir88
01/12/2022 From Tripadvisor
Wonderdul place. Very good service,professional attidue,gorgeous rooms ,very clean and comfy.
To my opinion ,the best hotel in Malatya. And it is great that there is a chance to stay in such a well managed, friendly attituded , clean and comfortable palce. Very greatful to people at the reception , solution oriented,friendly, professionals. Thanks to mister Rıdvan for assistance in future project and to Mis Leyla for amasing englsih . Rooms are very clean, very well designed to the extend that it brings a sense of comfort,safety and relaxation. Fantastic view adds its pleasure and warm inner temperature is really nice in winter. Really nice bathroom and soft lighting. People who work here are smiling and responsive. As always delicious and one of my favourite Mövenpick ice creams are available and a stunning view as well as delicious food at the upper floor restaurant. Hotel met my needs and I totally enjoyed gorgeous breakfast that is available at the room too. Thank you and best wishes to all who I was interacting with at the hotel.
57delaramn
16/06/2022 From Tripadvisor
Best hotel
We had the best experience in Movenpick Hotel in Malatya. The staff are very welcoming and professional. We took a road trip from east to west in Turkey and if I could give 7 star I would give it to this hotel. There was an elder gentleman at their Resturant that I believe took hospitality courses in England since he was treating us very professionally and serving the food in proper way. I live in the United States and saw this level of service only in best hotels in the US. Their staff helped us in anyway they could. Even though not all of them knew English but they used google translator and answered every question we had from finding the best restaurants to shopping , etc. We truly appreciate it. We would defiantly recommend this hotel on social media and would love to come back in future.