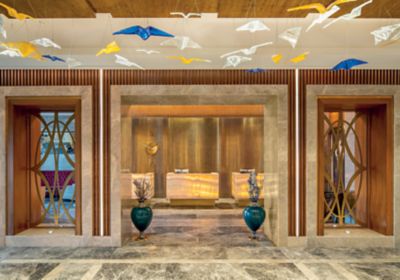 MÖVENPICK HOTEL & THERMAL SPA BURSA
Restaurants & Bars
The Place to Savour Life
We believe in indulgence done right, treating our guests to deliciously fresh cuisine, abundant treats and flavours that are unmistakably Mövenpick, all served with a generous portion of heartfelt care.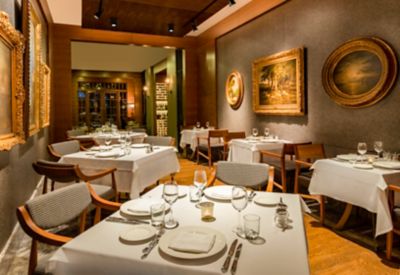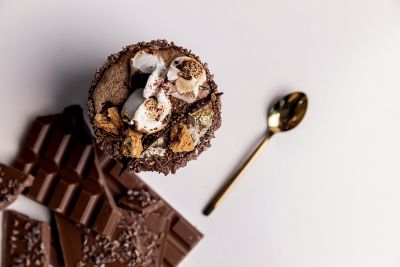 scroll up for previous option
Chocolate Hour
Tick-tock, it's mmm-o'clock, with our hotel serving up 60 mouth-watering minutes of cocoa indulgence every friday , making sure your day's a delicious one.
scroll to show detail options
scroll up for previous option
Signature Flavours
Swiss dishes like you've never tasted before, prepared with care and served from the heart in our restaurants worldwide.
scroll to show detail options

Facilities & Activities
Where Life Tastes Sweeter
Help yourself to the good life at Mövenpick. From sunny pool days to indulgent spa time, energising workouts to immersive cultural experiences, we invite you to drink it all in.

Meetings & Celebrations
Memorable Meetings & Sparkling Celebrations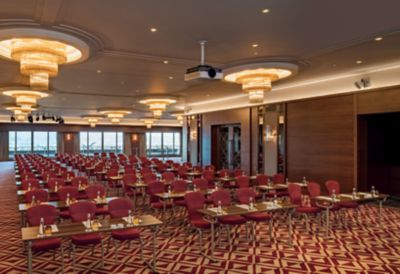 scroll up for previous option
Meetings that satisfy
With enticing venues and a menu of professional services, our meetings solutions are a recipe for success.
Find out more
scroll to show detail options
Practical Information
Practical Information
Reviews
gpants1
19/09/2023 From Tripadvisor
A decent hotel in Bursa
A nice hotel with fairly decent facilities. The thermal spa and associated rooms (sauna, massage etc.) are great after a day of exploring the city. To cool off after this go up to the roof top which has a fantastic expansive view of the city below. The two gins we are red came to over $40 AUD which is extremely expensive.The breakfast has the usual standard fair with some Turkish dishes. There is no chef preparing omelettes and the coffee is from a machine but the standard and range of food available is fine. The rooms are well appointed and free water and soaps, shampoos etc. are provided. Over all a pretty standard hotel.
LJA_55
18/09/2023 From Tripadvisor
Focus on the little things
This hotel does what it says It provides rooms with beds and showers so I guess you have to agree that the basics were met. There is however an expectation that there would be more to a hotel claiming more than three stars. The staff were enthusiastic however there are not particularly well trained ordering two glass of wine in the lobby bar was extremely challenging. The lights did not work properly and kept flashing even when turned off (we were only there one night so we didn't request a room change). I was the failure of the little things that was irritating
Wanderer16904378021
08/07/2023 From Tripadvisor
Surprise
I visted hotel in 2017 ago it was bad , and have bad smell , but know its fantastic with almost reception and wonderfull staff (Deniz.Murat Hasan ..elt And the management its friendly I hope to be their pool swimming and YouTube (smart tv) television
Emir Umit C
23/05/2023 From Tripadvisor
Helpful and Smiling Staff
I believe the staff make the big difference in city hotels because generally most of them has same services. With its wonderful staff, it was a exceptionally good stay 💯 Especially Mr.Askin and Taylan's smiling attitude makes it perfect 💯🙏🏼
Navigate05778001816
28/04/2023 From Tripadvisor
The stay in the hotel is wonderful, the staff are friendly and wonderful, the service is fast and excellent, the room se
الاقامة في الفندق رائعه والموظفين ودودين ورائعين والخدمة سريعه وممتازة وخدمة الغرف والطعام في الغرف لذيذ جدا انصح بطلب الاكل في الغرف لاتفوتوا الفرصه ..منال من قطر The stay in the hotel is wonderful, the staff are friendly and wonderful, the service is fast and excellent, the room service and the food in the rooms is very tasty. I recommend ordering food in the rooms, do not miss the opportunity .. Manal from Qatar