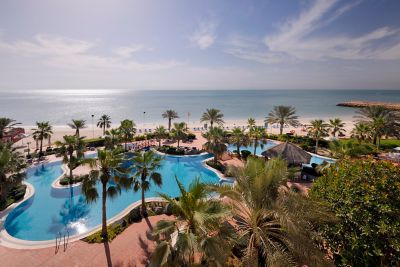 Mövenpick Hotel & Resort Al Bida'a Kuwait
Mövenpick Hotel & Resort Al Bida'a Kuwait
Mövenpick Hotel & Resort Al Bida'a Kuwait is situated on a stunning beach with white sand merging into azure waters. Located just 15 minutes from Kuwait International Airport and ten minutes from Kuwait's well-known shopping district in Salmiya, our 5 star hotel has a location that suits both business and leisure travellers alike. Shopping destinations, restaurants and a cinema complex are also located nearby for those who would like to discover the city.
The enchanting 5 star city resort covers some 40,000m² and bears the hallmarks of contemporary Mediterranean style, making it unique in Kuwait.
With 280 luxury hotel rooms, five pools, two restaurants, two shisha terraces, a 200-metre private beach, health club, kids playground and spa, Mövenpick Hotel & Resort Al Bida'a is a delightful destination for a day, a weekend or longer. Furthermore, Wi-Fi is available in all rooms and public spaces of the property, including the beach area.
Mövenpick Hotel & Resort Al Bida'a Kuwait offers a selection of elegant meeting rooms and a divisible ballroom accommodating up to 300 delegates. These comfortable meeting spaces are fully equipped with state-of-the-art audio-visual equipment. Our friendly and professional staff are here to ensure that your conference, product launch or seminar is a success.
Restaurants & Bars
The Place to Savour Life
At Mövenpick Hotel & Resort Al Bida'a Kuwait, we believe in indulgence done right, treating our guests to deliciously fresh cuisine, abundant treats and flavours that are unmistakably Mövenpick. Our 5 star hotel offers an array of dining options in the heart of Al Bida'a Kuwait.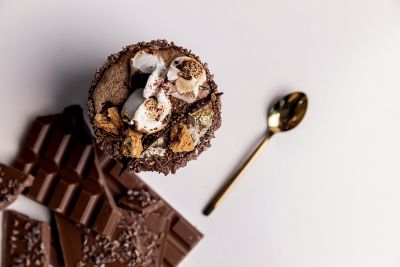 scroll up for previous option
Chocolate Hour
Tick-tock, it's mmm-o'clock at Mövenpick Hotel & Resort Al Bida'a Kuwait. Our 5 star hotel serves up 60 mouth-watering minutes of cocoa indulgence every afternoon, making sure your day's a delicious one.
scroll to show detail options
scroll up for previous option
Signature Flavours
Swiss dishes like you've never tasted before, prepared with care and served from the heart in our restaurants worldwide. Experience your taste of Switzerland at the 5 star Mövenpick Hotel & Resort Al Bida'a Kuwait.
scroll to show detail options

Facilities & Activities
Where Life Tastes Sweeter
Experience the good life in Al Bida'a Kuwait at Mövenpick Hotel & Resort Al Bida'a Kuwait. From sunny pool days to indulgent spa time, energising workouts to immersive cultural experiences, we invite you to drink it all in.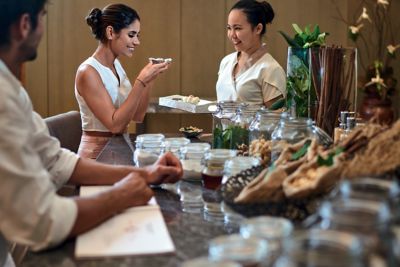 Meetings & Celebrations
Memorable Meetings & Sparkling Celebrations
scroll up for previous option
Meetings that satisfy
With enticing meeting and event venues in Al Bida'a Kuwait and a menu of professional services, the meeting solutions at Mövenpick Hotel & Resort Al Bida'a Kuwait are a recipe for success.
Find out more
scroll to show detail options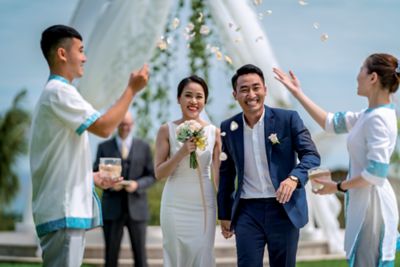 scroll up for previous option
Events bursting with flavour
With a touch of sugar, spice and everything nice, we'll help you celebrate life's rich moments.
Find out more
scroll to show detail options
Practical Information
Practical Information
Reviews
Gerard B
24/08/2023 From Tripadvisor
Movenpick Staff
The staff at the Movenpick are all very welcoming. Sarah, who works at the breakfast room, is very professional and is always attentive towards the clientele. She is very friendly and pleasant and always has a positive attitude and a smile. She is a top notch employee.
DrSamkari
24/08/2023 From Tripadvisor
All you need to Know about Movenpick Salmiya district
I have stayed here multiple times, as Im a monthly visitor since 6 months. This place offers a great venue and good amenities, especially for business travelers were a calm atmosphere is a necessity and a business center is available on each floor. Having said that, the rooms are v spacious and overlooking the seashore. A swift pick up and drop off service from the airport is also available. Guests must not miss Golden hour at 5pm , were hot chocolates and sweets are served complimentary at lobby. The sea view is overwhelming. Cleanliness and service is at its top. Let's talk breakfast: The all new upgraded buffet offers a variety of fresh beverages and vegetables and freshly baked pastries, moreover many options for vegans and those on a healthy diet. Thanks to Shady for the great & significant upgrade Let's talk sustainability: An eco friendly establishment Wheel chair friendly Let's talk location, At the heart of Kuwait City's Seashore and next to a variety of restaurants, cafes & stores 2minutes away (walking distance) Starbucks, hooka, TGi, costa, Nike.. you name it Cons: No alcohol beverages available (by law) and food delivery from outside the hotel is restricted/prohibited Conclusion Strongly recommended
Sarah K
20/08/2023 From Tripadvisor
Breeze restaurant break fast
"Loved the new breakfast menu – so many tasty options to choose from. A great way to kickstart the day!" - Happy Diner "Impressive breakfast spread! The fresh choices and flavors really hit the spot. Can't wait to return!" - Breakfast Lover "Thoroughly enjoyed the revamped breakfast. The variety and quality exceeded my expectations. Definitely a morning win!" - Satisfied Customer "Had a fantastic breakfast experience. The new menu offers a range of delicious choices. Highly recommended!" - Content Guest "Big shoutout to the breakfast overhaul. The new menu is a winner, and the attentive service made it even better." - Morning Foodie "Kudos for the breakfast upgrade. The diverse options and inviting atmosphere made my morning truly enjoyable." - Happy Patron "The new breakfast offerings are a hit. Fresh, flavorful, and satisfying. A great start to any day!" - Delighted Eater "Thumbs up for the new breakfast menu. It's clear a lot of thought went into the delicious selections. Will be back soon!" - Pleased Visitor In these concise comments, guests express their positive sentiments about the new breakfast menu, highlighting the range of choices, flavors, and overall enjoyable experience. Please extend my sincere appreciation to ms sadhana for her outstanding service
Dreamer24881341604
20/08/2023 From Tripadvisor
I received during my recent visit to Breeze Restaurant.
I wanted to take a moment to express my gratitude for the outstanding service I received during my recent visit to Breeze Restaurant. Please extend my sincere appreciation to Mr. Albin for his outstanding service and let him know that his efforts did not go unnoticed. I am confident that with such dedicated staff members like him, Breeze Restaurant will continue to thrive and attract loyal customers. Once again, thank you for providing an exceptional dining experience at Breeze Restaurant. I look forward to visiting again soon and recommending your establishment to others seeking remarkable service
Hussaalkhaldi
31/07/2023 From Tripadvisor
Amazing
Grateful for the best food, the view, and excellent service. Movenpick kuwait Bida'a is a complete resort..beach, activities and luxury Aprreciate mr. Musthafa for going beyond to give us customers the best experience