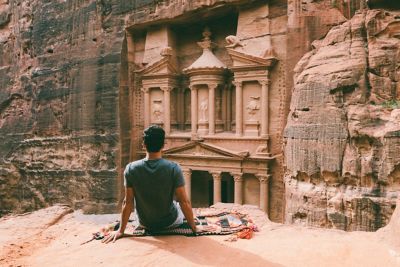 Welcome to Petra
Take a journey to one of the world's most treasured archaeological gems, located in Jordan's southwestern desert. Once the Nabatean Kingdom's capital, Petra is now a cherished cove of ornate temples and tombs, heralding its rich history.
The ancient city, accessed via a narrow canyon, transports you to a bygone era. Soaring pink cliffs eclipse the city, known as the 'Rose City', which houses a myriad of natural beauty and cultural gems. Roman theatres and colonnaded streets give you a living Petra experience while the two museums, the Petra Archaeological Museum and the Petra Nabataean Museum, give you a further glimpse into the city's enchanting history.
Mövenpick Hotels & Resorts boasts two Petra locations which include the Mövenpick Resort Petra, which sits directly at the entrance of the city and the Mövenpick Nabatean Castle Hotel whichis located just 10 minutes by car from Petra's historic site.
Explore other destinations: Jordan