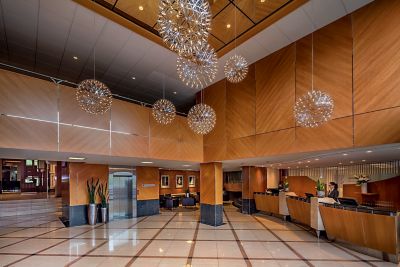 Mövenpick Zurich Regensdorf
About this hotel
not far from Zurich Airport
149 rooms
one of the largest congess halls in Zurich & 19 innovatively designed meeting rooms for 2 to 800 people
Discover the Mövenpick Hotel Zürich Regensdorf, a 4-star hotel, located in the north of Zurich, close to the Zurich Airport.
The business hotel has a large congress hall and 19 innovatively designed meeting rooms, suitable for up to 800 people. Possessing state-of-the-art of the art technical equipment, it is the ideal location for your meetings or events.
Get spoiled in one of our excellent restaurants - in the traditional Mövenpick Restaurant, the Trattoria Ciao with a Mediterranean Atrium Garden or enjoy a drink or snack in one of our two bars in Regensdorf - the Boulevard Lounge and the Swing Swing Lounge & Bar.
The Mövenpick Hotel Zürich Regensdorf with its partner "check-in all-ways shuttle" and offers a discounted shuttle to and from the airport. Furthermore, 850 parking spaces are available and the hotel is located just 18 minutes from Zurich city centre. The hotel has 149 luxury hotel rooms and a direct access to the Migros-Fitnesspark (with extra charge and from 16 years). All of these things make it your ideal place to stay when you come to Zurich.
Restaurants & Bars
The Place to Savour Life
We believe in indulgence done right at Mövenpick Hotel Zürich Regensdorf, treating our guests to deliciously fresh cuisine, abundant treats and flavours from Italian specialities to signature Mövenpick Dishes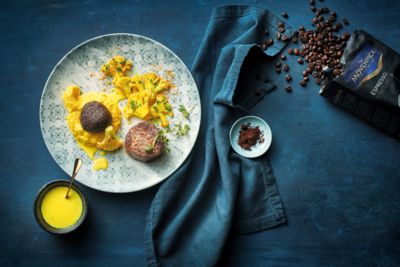 Meetings & Celebrations
Memorable Meetings & Sparkling Celebrations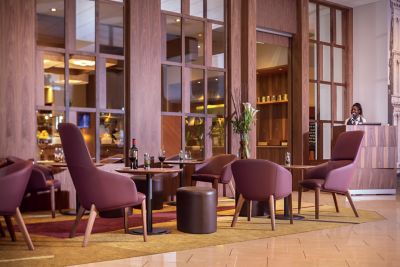 scroll up for previous option
Meetings that satisfy
With enticing venues in Regensdorf and a menu of professional services, our stylish meeting settings are a recipe for success.
Find out more
scroll to show detail options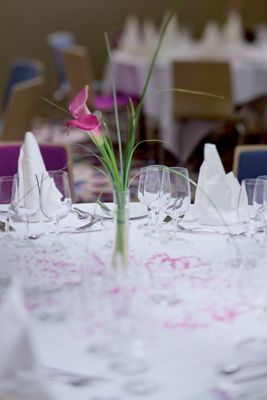 scroll up for previous option
Events bursting with flavour
With a touch of sugar, spice and everything nice, we'll help you celebrate life's rich moments. View our unique wedding function rooms in Zürich.
Find out more
scroll to show detail options
Gift Vouchers
MAKE SOMEONE HAPPY IN ZURICH
Gifts that come from the heart not only please those who receive them. Buy gift vouchers for Mövenpick Hotel Zürich Regensdorf now. Thanks to the print@home feature, you can easily print it yourself.
Buy now
open new window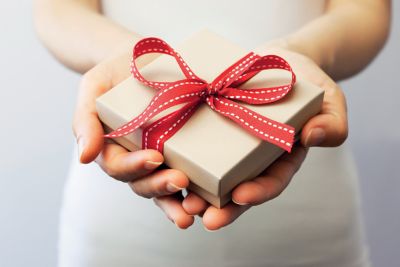 Reviews
Χρήστος Α
27/12/2022 From Tripadvisor
Great choice!
The hotel's facilities were excellent and modern, the staff were courteous and the room service was satisfactory and helpful at everything we asked for. The breakfast was rich. I recommend it to everyone!
Cliente_esigente
30/09/2022 From Tripadvisor
Room not clean
We spent one night at Mövenpick (room 458) and here our experience: - The room was not clean well, i.e. no shower gel, peaces of croissant near coffee machine etc. The hotel has outsourced the housekeeping and the results are visibile! - Safe in the room was not working - We informed in advance the hotel and we ordered some clothes and let deliver at the hotel. Unfortunately the hotel opened one delivery, even if it was addressed to us! - One employee at the reception barely speak German (!) - No minibar in the room - The hotel is in the "middle of nowhere" (15 minutes by walk from the train station where every half an hour there is a train for Zurich main station) - The hotel offers a shuttle service from the airport of Zurich, which costs 50 CHF each way (taxi price is 55-60 CHF)! - No extra attention/fruits provided for Platinun Member of Accor Hotels Overall a very poor experience. What was more disturbing was a not very clean room. Price/quality does not match and a clean room for a 4 Stars in Switzerland is not a luxury, but a STANDARD expectation!
804coletteb
16/09/2022 From Tripadvisor
Very Comfortable hotel
My stay at the Movenpick Regensdorf was very pleasant, but a few things annoyed me. I could not believe that they charge for tap water 3 cfh. It's a rip off, I guess they purify it in house. Especialy when I advised the waiter that I did not want to pay for water. The cleaning staff was pleasant but they forgot to give me some clean towels. Had to run after them to get towels so I could take a shower. Same thing when I asked for 2 extra pillows. Talking about pillows, they are so soft that your head goes right through them. Maybe they should invest in new firmerpillows. On the positive side the staff is pleasent, very friendly. If I had to come back to Zurich, I would not book at this hotel, even if the staff was very nice. This hotel is not cheap. Is it worth it... not sure.
Jesskaac
01/09/2022 From Tripadvisor
Refreshingly friendly again
This hotel is a regular stay for me as I travel for work. The staff has never failed to go above & beyond. Very kind and welcoming. The rooms are also always impeccably clean. A special thank you to Ms. Yellz who always greets us with a warm smile and fantastic service. Recommend this hotel 10 out of 10.
jokl78
27/08/2022 From Tripadvisor
Lousy
3 of us stay in a room with 2 super single size bed. Booked a room for 3 pax and was given such arrangement. Was told its 2 queen size but to us its not. Anyway, have to ask for extra towels and pillows. Definitely not mesnt for 3 pax. AC not cool. Blower very noisy
Frequently asked questions
Mövenpick Hotel Zürich Regensdorf is located in the north of Zurich, not far from the Zurich Airport.
The address for Mövenpick Hotel Zürich Regensdorf is:
Im Zentrum 2
8105
ZURICH REGENSDORF
Switzerland
Mövenpick Hotel Zürich Regensdorf is located near various popular attractions in Zurich. For culturally interested visitors, the Swiss National Museum and Hallenstadion are highlights. We are also located next to a shopping centre and Zurich Zoo, which is only 9km away.
Mövenpick Hotel Zürich Regensdorf offers a range of in-room amenities for guests to enjoy during their stay. All hotel rooms are equipped with:
• Free internet connection
• High-speed Wi-Fi
• Individually controlled air conditioning
• LED TV with national and international channels
• Coffee/tea making facilities
There are many delicious food and drink options available at Mövenpick Hotel Zürich Regensdorf. Treat yourself in one of our distinguished restaurants, be it in the Trattoria Ciao with a Mediterranean atrium garden, in T&B – The Home of Tartar & Burger restaurant, or in of our cosy bars.