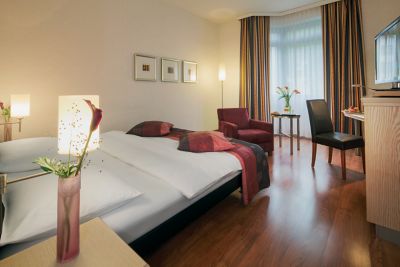 Mövenpick Muenchen Airport
Mövenpick Hotel München Airport
Enjoy a relaxed stay at our 4-star Mövenpick Hotel Munich Airport in a green setting and just 8 km away from international Munich Airport. The airport hotel in Hallbergmoos, in the neighbourhood of the Munich Airport Business Park, offers you soundproofed rooms and welcomes you with the warmest Swiss hospitality! Fly relaxed on holiday while your car is parked in our parking area or organize your next conference or event with us for up to 70 people and enjoy our multifunctional conference rooms.
Restaurants & Bars
The Place to Savour Life
Help yourself to the good life at Mövenpick Hotel München Airport. Leave everyday life behind and visit "Oktoberfest", the famous beer festival, or spend a relaxed day in Europe's largest thermal water world. Enjoy a relaxing stay in Munich with us at Mövenpick Hotel München Airport.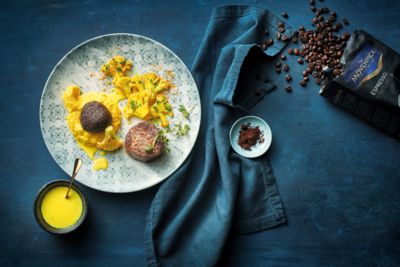 Meetings & Celebrations
Memorable Meetings & Sparkling Celebrations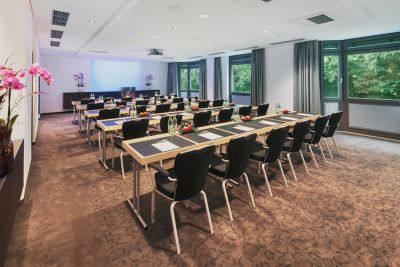 scroll up for previous option
Meetings that satisfy
With enticing meeting venues and an extensive menu of professional services, Mövenpick Hotel München Airport offers you the best in meetings solutions, taking care of all your requirements, and ensuring your meeting or event succeeds.
Find out more
scroll to show detail options
Reviews
lbs45
30/08/2023 From Tripadvisor
Good, except for misinformation about airport shuttle.
5 stars for hospitality, helpfulness, amenities, and breakfast buffet. 4 stars for prices. 2 stars for misinformation about the airport shuttle. I chose this hotel because the corporate site (ACCOR) proclaimed an airport shuttle, which in truth was discontinued about three years ago, I came to find out. The myth has not been dispelled, as two airport information reps told us EXACTLY where to meet the non-existent shuttle. Two taxi rides cost us 59 euros!
DarylJ552
14/08/2023 From Tripadvisor
GOOD PLACE TO STAY NEAR MUNICH AIRPORT
The Movenpick is a nice hotel close to The Munich Airport. We stayed there at the beginning and end of our six week European driving vacation. There is an elevator to the upper floors, a nice bar and restaurant with indoor and outdoor seating and a large parking lot that costs 17 Euros per day. They also serve breakfast for 25 Euros per person but we skipped that.
HenriLevison
16/07/2023 From Tripadvisor
A great comfortable stay, with very nice breakfast
We were travelling by and had booked 2 rooms for 1 night, with breakfast. So, we arrived towards midnight, coming from the airport. We were received very friendly and explained all possibilities of the location, before being handed over our rooms keys. When entering our room, we could see straight away the standards were decent/high. Everything was nice, clean and the bed appeared comfortable. The shower was of a decent size and our room was very calm. After a great relaxing night sleep we went down for our breakfast, which was the offered buffet. Th food choice was nice and of a good quality. Fresh bread, fresh meat and fresh cheese, delicious. We will surely not hesitate to return. Alles war sehr angenehm, Danke !
TaffWellington
01/07/2023 From Tripadvisor
Would certainly visit again
Great hotel. Rooms had very comfortable beds and the hotel also had free cycles you could loan. The breakfast buffet was certainly well worth it. The location is great for the airport and local places of interest.
BlueRidgeCouple
05/03/2023 From Tripadvisor
Fine for a Layover
Convenient location adjacent to the airport. The rooms are minimally furnished and geared more toward short layovers. Ours had a couple of broken furnishings, but they were addressed by the staff immediately. Walls and doors are a bit thin so it tends to be a little noisy. Everything was clean and they offer a full restaurant and bar on site. There is also on-site parking, but it is a bit pricey and can be paid at a kiosk via cash only.
Frequently asked questions
The Mövenpick Hotel München Airport is located in a quiet and green area in Hallbergmoos near the International Munich Airport.
The staff at Mövenpick Hotel München Airport speak German and English.
The address for Mövenpick Hotel München Airport is:
Mövenpick Hotel München Airport,
Ludwigstrasse 43,
85399 Hallbergmoos, 
Germany
There are a number of popular attractions close to Mövenpick Hotel München Airport including:
Therme Erding - World's largest spa (20 minutes' drive), 
 Allianz Arena - Football stadium (20 minutes' drive) 
Olympiapark - Olympic Park (about 30 minutes' drive),
English garden - Large public park (about 30 minutes' drive), 
Marienplatz - City centre square (about 30 minutes' drive), 
Deutsches Museum - Science and Technology museum (about 30 minutes' drive)
It takes about 30 minutes from Mövenpick Hotel München Airport to Munich city centre by car and about 60 minutes by public transportation. Travel time depends on the traffic situation.