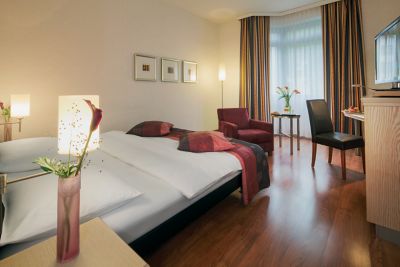 Mövenpick Muenchen Airport
Mövenpick Hotel München Airport
Enjoy a relaxed stay in our 4-star hotel, within 8 minutes of Munich International Airport. The Mövenpick Hotel München Airport is situated in a quiet area near the Munich Airport Business Park with 165 non-smoking hotel rooms on offer. 
Our 4-star hotel boasts a number of great facilities for hosting a conference or event in Munich for up to 70 delegates. Experience Swiss hospitality, enjoy our meeting facilities and taste our culinary delights with the option of catering for your meetings.
There are good connections from the hotel to the city of Munich by motorway and public transport. The location of our 4 star hotel is perfect for sightseeing tours, shopping weekends or holiday excursions around Munich.
Restaurants & Bars
The Place to Savour Life
Help yourself to the good life at Mövenpick Hotel München Airport. Leave everyday life behind and visit "Oktoberfest", the famous beer festival, or spend a relaxed day in Europe's largest thermal water world. Enjoy a relaxing stay in Munich with us at Mövenpick Hotel München Airport.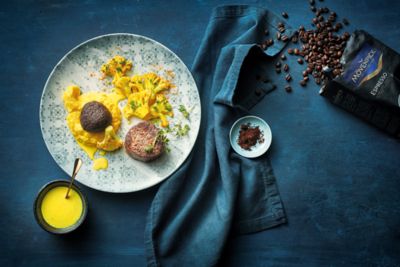 Meetings & Celebrations
Memorable Meetings & Sparkling Celebrations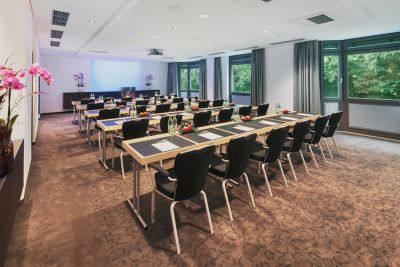 scroll up for previous option
Meetings that satisfy
With enticing meeting venues and an extensive menu of professional services, Mövenpick Hotel München Airport offers you the best in meetings solutions, taking care of all your requirements, and ensuring your meeting or event succeeds.
Find out more
scroll to show detail options
Reviews
BlueRidgeCouple
05/03/2023 From Tripadvisor
Fine for a Layover
Convenient location adjacent to the airport. The rooms are minimally furnished and geared more toward short layovers. Ours had a couple of broken furnishings, but they were addressed by the staff immediately. Walls and doors are a bit thin so it tends to be a little noisy. Everything was clean and they offer a full restaurant and bar on site. There is also on-site parking, but it is a bit pricey and can be paid at a kiosk via cash only.
timsI507ZC
26/12/2022 From Tripadvisor
Poor service
Don't bother staying at the Movenpick Munich airport. The hospitality staff are rude and evasive and the food menu is way below par. Having stayed at some amazing hotels during our 4 week vacation Movenpick deserves it's one star rating from me. You might also want to update your tv channels as many don't work !!
Arthur M
08/09/2022 From Tripadvisor
Nice place formany reasons
The hotel was very nice and well located. The staff was very helpful and accommodating. We had some large luggage and they helped us with storage. The restaurant was good with a beautiful back outdoor seating area.
Jaqen
18/08/2022 From Tripadvisor
Ideal stay for airport related journeys
We had an early morning flight to catch from Munich airport. We didn't want to take the risk of staying in central Munich & had to navigate with the morning traffic as well as any unexpected delays. Therefore, we chose this hotel which is just round the corner from Munich airport. Easy check in, easier check out, large (connecting) rooms, friendly staffs and reasonably priced. We'll be back here again for any outbound flights out of Munich airport.
Kristjan126
18/08/2022 From Tripadvisor
Close to airport
Convenient hotel close to MUC airport. Clean nice hotel. Room was really spacious. Bed super good. Breakfast was very good. One night parking is free, long time parking You have to pay. Staff was really friendly.
Frequently asked questions
The Mövenpick Hotel München Airport is located in a quiet and green area in Hallbergmoos near the International Munich Airport.
The staff at Mövenpick Hotel München Airport speak German and English.
The address for Mövenpick Hotel München Airport is:
Mövenpick Hotel München Airport,
Ludwigstrasse 43,
85399 Hallbergmoos, 
Germany
There are a number of popular attractions close to Mövenpick Hotel München Airport including:
Therme Erding - World's largest spa (20 minutes' drive), 
 Allianz Arena - Football stadium (20 minutes' drive) 
Olympiapark - Olympic Park (about 30 minutes' drive),
English garden - Large public park (about 30 minutes' drive), 
Marienplatz - City centre square (about 30 minutes' drive), 
Deutsches Museum - Science and Technology museum (about 30 minutes' drive)
It takes about 30 minutes from Mövenpick Hotel München Airport to Munich city centre by car and about 60 minutes by public transportation. Travel time depends on the traffic situation.