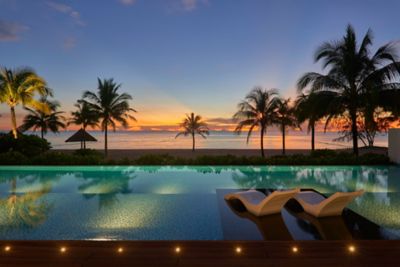 Mövenpick Villas & Residences Phu Quoc
Restaurants & Bars
The Place to Savour Life
We believe in indulgence done right, treating our guests to deliciously fresh cuisine, abundant treats and flavours that are unmistakably Mövenpick, all served with a generous portion of heartfelt care.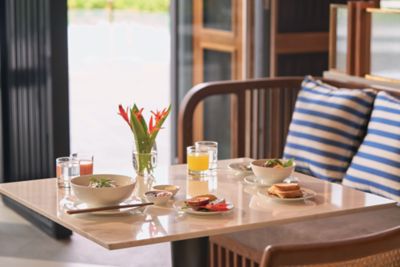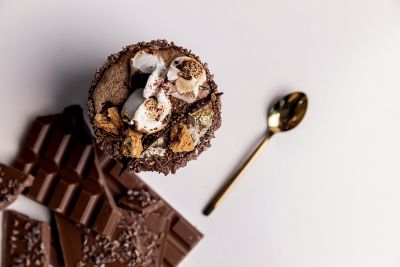 scroll up for previous option
Chocolate Hour
Tick-tock, it's mmm-o'clock, with all our hotels and resorts serving up 60 mouth-watering minutes of cocoa indulgence every afternoon, making sure your day's a delicious one.
scroll to show detail options
scroll up for previous option
Signature Flavours
Swiss dishes like you've never tasted before, prepared with care and served from the heart in our restaurants worldwide.
scroll to show detail options

Facilities & Activities
Where Life Tastes Sweeter
Help yourself to the good life at Mövenpick. From sunny pool days to indulgent spa time, energising workouts to immersive cultural experiences, we invite you to drink it all in.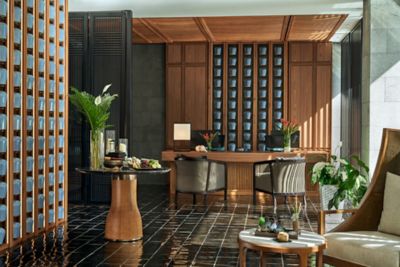 Meetings & Celebrations
Memorable Meetings & Sparkling Celebrations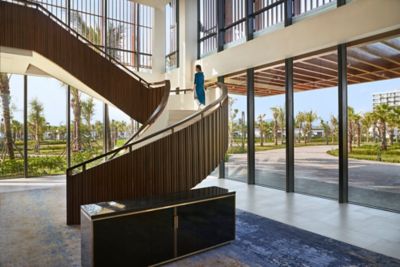 scroll up for previous option
Meetings that satisfy
With enticing venues and a menu of professional services, our meetings solutions are a recipe for success.
Find out more
scroll to show detail options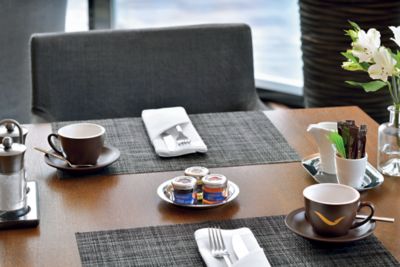 scroll up for previous option
Events bursting with flavour
With a touch of sugar, spice and everything nice, we'll help you celebrate life's rich moments.
Find out more
scroll to show detail options
Practical Information
Practical Information
Reviews
Aaronwoo0311
07/12/2023 From Tripadvisor
Wonderful guest experience with my fam
Great host experience under the care of hotel guest relations manager Kai. He provided us a personalized touch from sharing tour options to local delights. Best way to explore Phu Quoc with his local contacts without going through travel agencies.
Andrew G
07/12/2023 From Tripadvisor
Movenpick hotel
Kai was extremity helpful and extra polite, also helping us to fix our itinerary. Such a beautiful place and amazing feel. Will definitely come back to movenpick. We were made to feel extremely comfortable and enjoyed our stay in Vietnam
Journey272800
06/12/2023 From Tripadvisor
Wonderful Stay
The villa is very beautiful. All the bedrooms are very spacious. Ms Quyen, our villa host is very professional and polite. The hotel provide free chocolate hour in the afternoon and the spread is sumptuous. We enjoy our stay there.
Daniel N
04/12/2023 From Tripadvisor
Amazing relaxing stay!
Amazing accommodation. The beachside villa had spectacular view of the sunset and the beach. The private infinity pool was a bonus. What was also amazing was our villa manager Quyen who did her utmost to accommodate our family's wishes. Highly recommend this resort for those who want to treat themselves.
Derek C
01/12/2023 From Tripadvisor
Mövenpick villa house manager is wonderful
The Mövenpick Villa was very nice, everything is very very clean and new, the amenities are plentiful and the gym center is nicely equipped for a great intense workout. The staffs are wonderful especially our house manager Kai. He's been very helpful and ensured our stay is as comfortable and convenient as possible. He arranged transportation and advise us places to go visit. I left my phone charger in the villa and Kai went the extra mile to arrange and send back my charger to me. 5 stars on services!