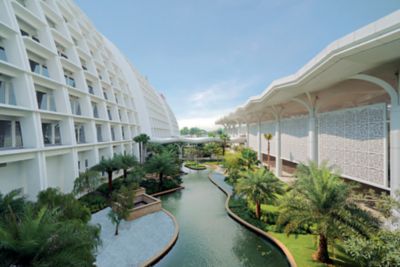 Mövenpick Hotel And Convention Centre Klia
Mövenpick Hotel And Convention Centre Klia
Stay at Mövenpick Hotel & Convention Centre KLIA, our contemporary Muslim-Friendly hotel with Islamic design influences, just 10 minutes to the Kuala Lumpur International Airport (KLIA), 7 minutes to the Sepang International Circuit and 5 minutes to Mitsui Premium Outlet Park. Our 332 luxury hotel rooms at Mövenpick Hotel & Convention Centre KLIA offer great views of the lush gardens of Sepang District and complimentary Wi-Fi. Daily airport transfers are available at specific times. Kindly contact the hotel for the latest schedule.
Our Muslim-friendly hotel in KLIA, Sepang offers something for everyone with a Kids Club and outdoor play area to keep the little ones entertained. Discover a range of spa & wellness facilities at Mövenpick Hotel & Convention Centre KLIA.
Take a quick dip in our enchanting swimming pool after a long day of meetings or either sightseeing or enjoy a workout in the well-equipped gym.  Our alcohol free outlets served great food from Malaysia and the wider region in our five restaurants and lounges.  The convention centre and meeting rooms make this upscale Sepang hotel ideal for business meetings and all kinds of events.
Restaurants & Bars
The Place to Savour Life
We believe in indulgence done right at this luxury hotel in KLIA, Sepang, treating our guests to deliciously fresh cuisine, abundant treats and Malaysian flavours that are unmistakably Mövenpick, all served with a generous portion of heartfelt care in all our restaurants.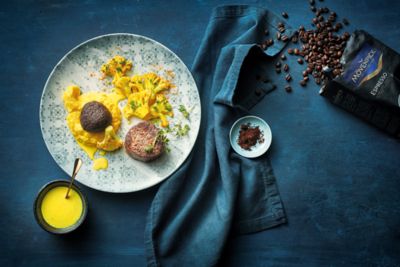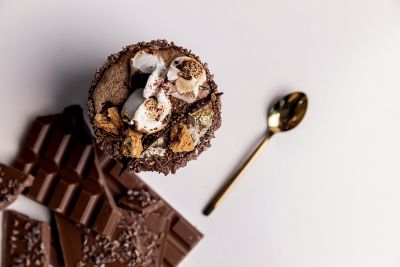 scroll up for previous option
Chocolate Hour
Tick-tock, it's mmm-o'clock at Mövenpick Hotel And Convention Centre Klia. Enjoy 60 mouth-watering minutes of cocoa indulgence every afternoon, making sure your day's a delicious one.
scroll to show detail options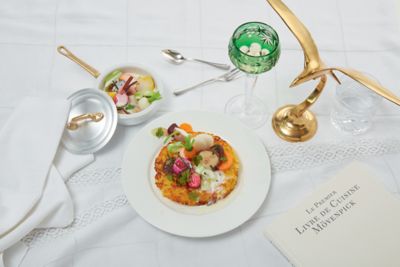 scroll up for previous option
Signature Flavours
Throughout your stay, every day, Mövenpick Hotel & Convention Centre KLIA satisfies discerning tastes in quality foods served with passion. Experience flavours from Malaysian, Asia and international dishes like you've never tasted before at Temasya Restaurant.
scroll to show detail options

Facilities & Activities
Where Life Tastes Sweeter
Help yourself to the good life at Mövenpick Hotel And Convention Centre Klia. Enjoy immersive cultural experiences in our five dining outlets, we invite you to take it all in.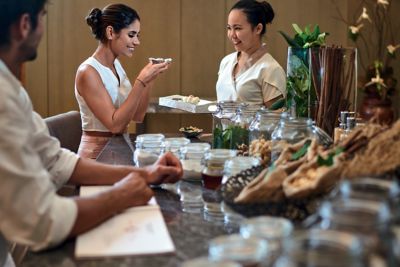 Meetings & Celebrations
Memorable Meetings & Sparkling Celebrations
scroll up for previous option
Meetings that satisfy
With 17 enticing venues in KLIA, Sepang and a menu of professional services, our meetings solutions are perfect to host small or larger events.
Find out more
scroll to show detail options
Practical Information
Practical Information
Reviews
chenbob
22/04/2023 From Tripadvisor
Great hotel near airports
We picked this hotel because our flight arrived late so we like to start our road trip in the morning next day and this hotel did not disappointed us. The location was close to both KLIA and KLIA2. I saw that there were shuttle service available as well but we did not use. The hotel was beautiful, the check in was quick. The bed were comfy and the breakfast got variety of choices.
Lelaki J
19/04/2023 From Tripadvisor
THE BEST IN SEPANG STAY OVER.
Iam felt very welcome by Amy who check in me. She very friendly and very professional throughout my stay. Room are cleaned daily to a high standard. And the most important the breakfast is superb. Kudos to staff Amy. I wish to be served by the same great attitude and professional again when iam return. HIGHLY RECOMMENDED
Journey35585899642
07/04/2023 From Tripadvisor
First visit to movenpick, really disappointing
Extremely unfriendly security guard at roundabout area at noon today. This will be the first and the last of my visit !! Attending an event today this morning. Walk around hotel as this is my first visit to Movenpick brand. I m titanium e of marriott thus fairy know well hotel quality and standards. But movenpick really disappoint and agitated me.
Amirsakoo
06/04/2023 From Tripadvisor
Good Buffet Ramadan Sperate
My family and I came back for the Ramadan buffet at Movenpick hotel this year. It was amazing with so many and delicious food dishes. I was really impressed with the service while dining there. I spoke to Faisal who was very helpful in getting me and my family to our seats. Not forgetting the waiter whose name is Faiz who was very helpful with good treatment to my mother who was not very well by taking food to her. I am very grateful for such kind hospitality.
Nin1345
06/04/2023 From Tripadvisor
Movenpick Hospitality
Love the vibes of this place. Tranquil & relaxing with luxurious interior. Highly recommended when you need to get away from the hustle & bustle of city. Food is tip top. Love everything about this hotel. Will definitely come again. Thank you Movenpick for the hospitality.