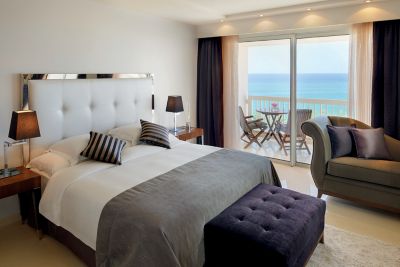 Mövenpick Hotel Beirut
The Mövenpick Hotel Beirut is a business hotel with extensive resort facilities in Beirut. Located directly on the Mediterranean Sea and only ten minutes from the airport. Our upscale 292-bedroom luxury hotel offers all you would expect from a 5-star beach resort. The restaurants  create authentic Lebanese and international cuisine and our range of bars, including our famous chill-out bar Skyline, are perfect for relaxing with drinks in the evening.
With 11 multi-purpose functional meeting rooms and outdoor venues, our 5-star hotel in Beirut offers meeting and banqueting spaces for many purposes and tastes. It also includes vast recreational facilities, like our Kids Club and the Essential Spa & Health Club, which make it ideal for luxury spa breaks in Lebanon.
Restaurants & Bars
The Place to Savour Life
At Mövenpick Hotel Beirut, we believe in indulgence done right, treating our guests in Beirut to deliciously fresh cuisine, abundant treats and flavours during their stay with us.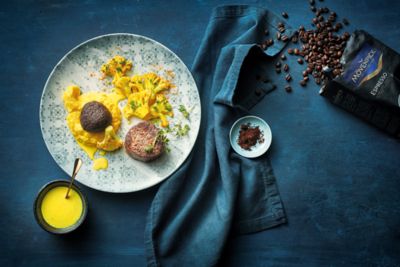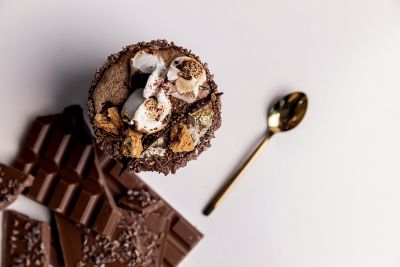 scroll up for previous option
Chocolate Hour
Join us for Chocolate Hour at Mövenpick Hotel Beirut and make sure your day is a delicious one.
scroll to show detail options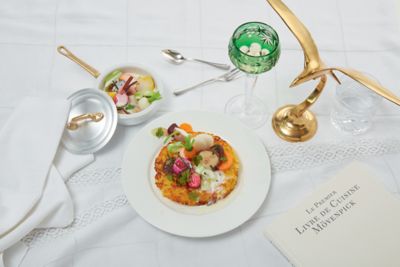 scroll up for previous option
Signature Flavours
Swiss dishes like you've never tasted before. Enjoy a culinary experience at Mövenpick Hotel Beirut, prepared with care and served from the heart.
scroll to show detail options

Facilities & Activities
Where Life Tastes Sweeter
Help yourself to the good life at Mövenpick Hotel Beirut. We invite you to enjoy complimentary access to the hotels health club, indoor pool and resort facilities.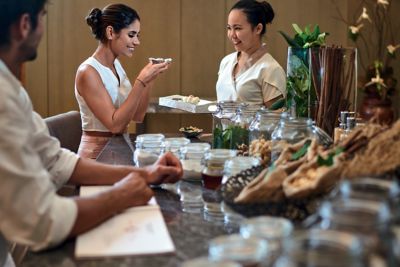 Meetings & Celebrations
Memorable Meetings & Sparkling Celebrations
scroll up for previous option
Meetings that satisfy
With enticing venues and a menu of professional services, our meetings solutions at Mövenpick Hotel Beirut are a recipe for success.
Find out more
scroll to show detail options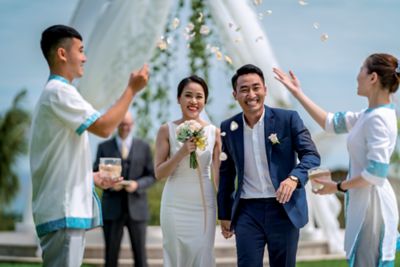 scroll up for previous option
Events bursting with flavour
With a touch of sugar, spice and everything nice, we'll help you celebrate life's rich moments during your stay in Beirut.
Find out more
scroll to show detail options
Reviews
johannajodie .
30/05/2023 From Tripadvisor
Wonderful stay!
Fantastic amenities (immaculate gym, good gym equipment, clean changing rooms/ towels, huge pools!). I know it is a detail but the pool towels smelt wonderful. The staff really made our stay incredible. Everyone went above and beyond to satisfy our needs. Polite, and warm. I would highly recommend upgrading for a sea view room but make sure you are not in a room X53 as this is by the service entrance and air conditioning units which can get quite loud. The bed and pillows were out of this world, really confortable! Which is always something I look forward to in hotels. Mohamed, our housekeeping supervisor was extremely professional, and the housekeeping services were outstanding, very respectful of our privacy yet always available to come and clean the room when needed or even when we'd left the room late in the day (which is not always the case in all 5* hotels). The bathroom and the bed were always immaculate which was wonderful to see at the end of a long day. Thank you again Mohamed and team, you have made our stay a 5* experience.
Zuha A
18/05/2023 From Tripadvisor
Big thanks ♡!
Perfect in all senses .. rooms are spotless and clean and amazingly organised. Ahmad, Hadi, and Rana are very professional and know how to do their work perfectly well. The housekeeping supervisor Jallad made sure every time that I'm satisfied with the service provided daily. Those guys do amazingly hard work and I hope their are well appreciated and their hard work is acknowledged to the best degree possible.
M P
17/05/2023 From Tripadvisor
Simply the best hotel in Beirut
Fourth time visiting Beirut and the second time staying at Movenpick - but definitely not the last! This is, by far, the best hotel in Beirut. The pool area is great, with superb staff like Mohammad from the Leisure Team, as well as the two waiters, Rami and Amir. The three of them are exceptional individuals. The double rooms have been nice and clean throughout the entire week, thanks to the excellent work of the supercleaners Khalil and Ibrahim, along with their supervisor. Last but not least, Miss Rana Harb and Mr. Ellie from the front desk are outstanding examples of key personnel. These two young employees are quick thinkers and ensured that our check-out went smoothly. They handled every situation with great professionalism. Thank you.
منى س
12/05/2023 From Tripadvisor
Amazing team
The veiw was super good the service of the room was fast the food was very delicuos the color of the room was amazing im very sad to leave and of course ill be back again the bed was very comfortable i slept without feeling anything the pillow is very good the bathroom was clean special thanks to the housekeeping team in head of mr mohammad jallad and his team ahmad yousef rana and hadi
393jadb
11/05/2023 From Tripadvisor
My Movenpick Beirut Experience
Location: Perfect as it's situated in a very strategic location, Tidiness & Cleanliness of the hotel: Very clean and always smells great. Rooms: Always very clean, and they have a great team of housekeeping that are always polite, friendly and always willing to assist with anything you require in the rooms. Overall Staff: They are amazing, very friendly and always willing to help. Breakfast: They have a very nice buffet. Internet: This is the only issue i noticed they need to improve on as its not stable.
Frequently asked questions
Yes, there is a beauty salon at Mövenpick Hotel Beirut.
The different payment options at Mövenpick Hotel Beirut available are: Cash, Credit or Visa Cards and Bank transfers.
No, Outside guests do not have access to the resort or pool at Mövenpick Hotel Beirut.
Smoking is allowed in designated areas at Mövenpick Hotel Beirut and 20% of guest's rooms are smoking rooms.
Languages spoken by staff at Mövenpick Hotel Beirut include: Arabic, English and French.