Mövenpick Resort Al Marjan Island
Ula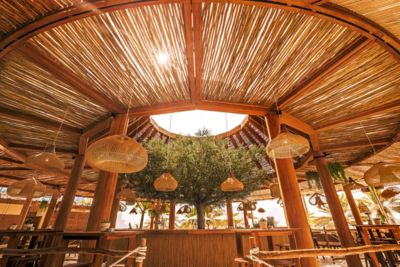 Daily 9.00 - 12 midnight; Shisha Monday to Thursday 5.00 pm - 12 midnight, Friday to Sunday 2.00 pm - 12 midnight; Minimum entry age is 21, unless accompanied by an adult; Teens aged 16 and above can be in restaurant dining areas, pool & beach facilities with adult supervision; Children and teens under 16 can be in restaurant dining areas only with adult supervision.
Ula - noun // meaning Sea Jewel
Inspired by the energy of the earth, the warmth of the sun and the passion of the Arabian Gulf, Ula is rooted in values and connection. With a mission to create a dynamic space that is all-encompassing, Ula acts with purpose and passion, encouraging those who join her to be their authentic selves as they embark on a culinary and experiential journey to the ultimate state of relaxation and vibes, from day to night.