Mövenpick Tala Bay
Mello Bar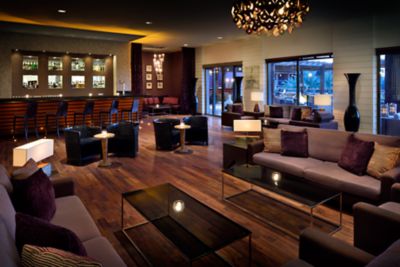 Regular opening hours from 5.00 pm until 12.00 am.
About this restaurant
Situated at the lobby floor, the Mello Bar takes its name from the word "mellow", which is the atmosphere you can expect in our chillout bar. Our professional bartenders mix a variety of cocktails and you can also order a wide selection of wines, champagnes and cognacs. Perfect for a pre-dinner aperitif or nightcap, Mello is a preferred spot for drinks with friends thanks to its relaxed and welcoming ambience.