Mövenpick Hotel İstanbul Bosphorus
Da Vittorio Ristorante Italiano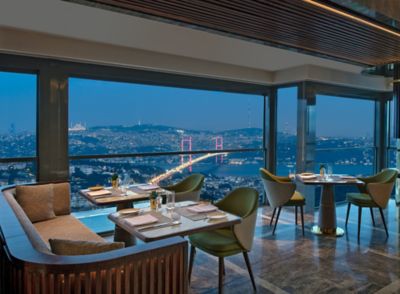 Daily from 12:00 pm to 11:00 pm
About this restaurant
Any excuse is good for stopping by the Da Vittorio Ristorante. 
Da Vittorio Ristorante offers the best example of the world-renowned culinary culture of Italy. Choose from a selection of famous and delicious Italian dishes that include favourite home-made local delicacies such as piquant pizzas, hand-made pastas and many more.
Our experienced and talented chefs will take you to a journey from the heart of Istanbul to Italian country-side with only one bite. Your taste buds will experience a fantastic new adventure with at Da Vittorio Ristorante.