Mövenpick Zagreb
Nikola's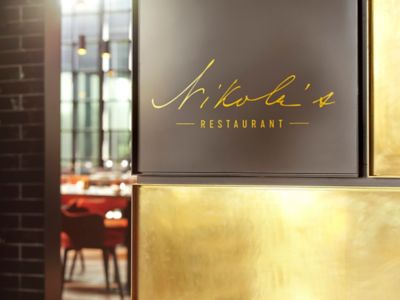 Breakfast: 06:30 am - 11:00 am | Lunch & dinner: 12:00 noon - 11:00 pm
Tasty dishes with a pinch of extravagant
Nikola's restaurant offers a different dining approach with a focus on contemporary cuisine flavored with traditional Croatian ingredients, freshly picked from, both continental and coastal parts of the country.
The interior of the dining room, inspired by a great innovator Nikola Tesla, is tastefully furnished with natural materials and it gives a warm and cozy feeling about the entire place.
Whether you decide to share a sampler of our chef's choice or quickly grab a tasty lunch on the bar terrace, there will always be a pinch of extravagance added to your meal during your stay at Mövenpick Hotel Zagreb.
We look forward to welcoming you to our restaurant.