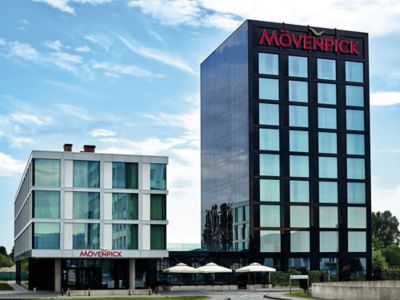 Premium business hotel Mövenpick Zagreb
Premium business hotel Mövenpick Zagreb is located in a business area nestled near the Museum of Contemporary Art, Bundek Park, city center and the international airport. 
Our 4 Star hotel offers premium accommodation with 104 hotel rooms and suites which are equipped with state-of-the-art technology and a variety of other modern amenities.
For all foodies, our restaurant Nikola's serves contemporary international cuisine with the sparkle of local's finest.
The meeting space includes the main conference hall that has the capacity of up to 120 delegates that includes, two smaller break-out rooms, and one multi-functional lounge space ideal for private gatherings. 
Restaurants & Bars
The Place to Savour Life
Here at Mövenpick Hotel Zagreb we believe in indulgence done right by, treating our guests to deliciously fresh cuisine, abundant treats and flavours. All of which served with a generous portion of heartfelt care.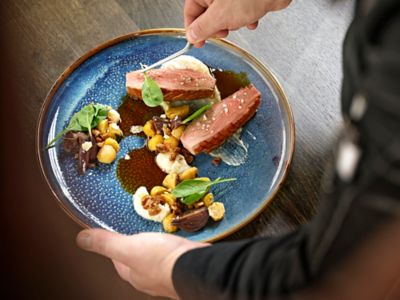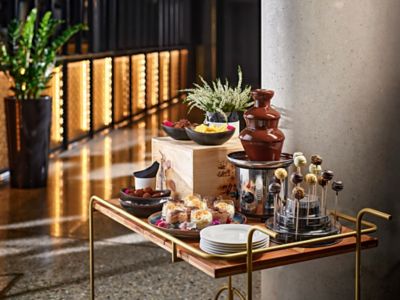 scroll up for previous option
Chocolate Hour
Tick-tock, it's mmm-o'clock, at Mövenpick Hotel Zagreb serving up 60 mouth-watering minutes of cocoa indulgence every afternoon.
scroll to show detail options
scroll up for previous option
Signature Flavours
Swiss dishes like you've never tasted before, prepared with care and served from the heart in Nikola's at Mövenpick Hotel Zagreb.
scroll to show detail options

Facilities & Activities
Where Life Tastes Sweeter
Help yourself to the good life at Mövenpick Hotel Zagreb.  From energising workouts to immersive cultural experiences, we invite you to drink it all in during your stay in Zagreb.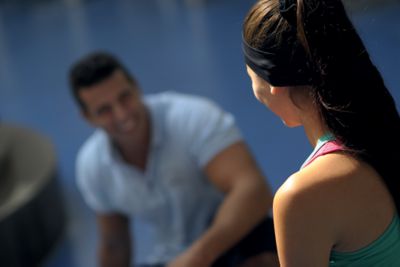 Meetings & Celebrations
Memorable Meetings & Sparkling Celebrations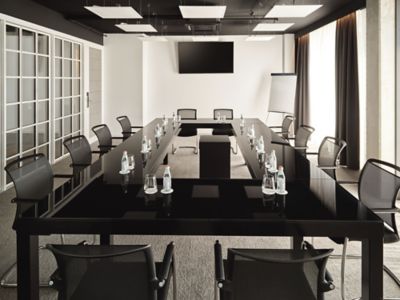 scroll up for previous option
Meetings that satisfy
With enticing venues and loads professional services, our meeting room solutions are a recipe for success.
Find out more
scroll to show detail options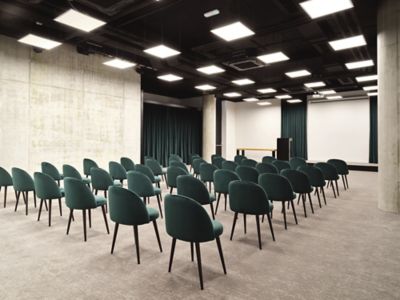 scroll up for previous option
Events bursting with flavour
With a touch of sugar, spice and everything nice, we'll help you celebrate life's rich moments at our 4 star hotel in Zagreb.
Find out more
scroll to show detail options
Reviews
Poppy C
01/10/2023 From Tripadvisor
Avoid at all costs
Cancelled my booking without permission. Will be claiming the Money back but very angry at the service. It was through booking.com but they are blaming the hotel and the hotel blaming them so getting no where. No excuse for it. €130 and no where to stay.
DavJo12
25/09/2023 From Tripadvisor
Modern hotel close to the airport
We stayed one night after arriving on an evening flight. Good standard of accommodation with calm, dark colours. Very friendly staff at the reception and restaurant. We opted for half board, and even though the evening menu was very limited, the food was good. Breakfast was great, consisting of variety of delicious local dishes.
MarioCerni
15/09/2023 From Tripadvisor
Slipping
We stayed at this hotel last year, and we give it five stars... It was absolutely outstanding... However, this year we stayed there twice and the second time it wasn't the greatest We arrive to the hotel 15 minutes before 3 PM and they actually made us wait till 3 PM to give us the key to the room... my wife and the two year-old were sitting in the car in front of the hotel waiting for 15 minutes which I think is pretty unreasonable... the girl that (Josipa I believe) was checking us in was trying to call I believe housekeeping to see if the room is ready, but they refused to tell her so she had no choice but to make us wait... She really tried everything to get us in as soon as possible When we made the booking for this room requested some extra towels... When we got to the room they were definitely extra towels, but they were real tiny towels... We went downstairs and asked for a couple of big normal size towels, and they only gave us one saying that they ran out of big towels Which I also think is ridiculous... Hopefully next year they earn their five stars back...
Andi2020
04/08/2023 From Tripadvisor
The right choice
We stayed there for 2 nights because of the Depeche Mode concert in Zagreb and did enjoy it. The room was spacious and nicely designed in an "industrial" style. Bar and restaurant are of the same style and offer a broad variety of drinks and food. All staff (front desk, bar, restaurant) is very friendly and eager to fulfill the guests wishes. In particular we would like to mention the restaurant waitress Paraskeva who is very knowledgable and did an outstanding job in serving us dinner. The only thing to improve was breakfast service when the restaurant got busy because many guests came for breakfast - here we noticed that staff was somehow struggling to deliver a proper service and to keep the buffet well filled. Yes, the hotel is not located in the city center, but the taxi ride is short and not too expensive.
LLKKcufuvobp
30/07/2023 From Tripadvisor
Not a great location for tourists
The hotel and staff are beautiful, the rooms are large. I really can't fault the hotel itself. It just isn't near anything, if you are using this only as a base for day trips or are here on business it could be perfect, but if you want to visit the centre, it's taxi rides and no view - a very industrial looking area. If you want to actually see Zagreb and have a convenient location, then book somewhere central.
Frequently Asked Questions
Mövenpick Hotel Zagreb is in the Croatian capital, conveniently located between the business district, international airport, and city centre.
The address for the Mövenpick Hotel Zagreb is:
6H 2 Oreskoviceva Str
10020
ZAGREB
Croatia
Mövenpick Hotel Zagreb is conveniently located near the city center of Zagreb and is situated close to many popular attractions of the city. Guests can visit Arena Zagreb, Jarun lake, Bundek lake, Museum of Contemporary Art, and Zagrebački Velesajam within a ten-minute drive from the hotel.
Mövenpick Hotel Zagreb first opened its doors in June 2022. 
Mövenpick Hotel Zagreb provides a range of property amenities including:
Outdoor and underground garage

A modern fitness area

Nikola's Restaurant

The New Yorker Bar