Mövenpick Hotel Wellington
About this hotel
The newly opened five-star Mövenpick Hotel Wellington overlooks the vibrant Cuba Quarter, within walking distance to Te papa, art galleries and museums, and offers easy access to Wellington's best restaurants, bars and shopping destinations.
Mövenpick Hotel boasts stellar gastronomic offerings.  Forage Restaurant, open for breakfast and dinner, serves New Zealand-inspired cuisine set to a panoramic city backdrop. Forage Bar serves a range of drinks, including coffee, beers, wines and spirits, until late.
All guest rooms and suites are designed with luxurious textures in gilded shades, guests will enjoy city or harbour views and premium amenities including luxurious bedding, 42″smart TV, pillow menu, and tea & coffee facilities. Reception is also available 24 hours a day.
Chocolate Hour is a Mövenpick signature experience for guests.  Every day the hotel serves up 60 mouth-watering minutes of cocoa indulgence to make sure your day is a delicious one.
Help yourself to the good life at Mövenpick. Unwind or invigorate in the 12m indoor heated lap pool, rejuvenate in the sauna or partake in an energising workout in the fully equipped gym. 
Indulge in our sweetest moments
Restaurants & Bars
The Place to Savour Life
At Mövenpick Hotel Wellington we believe in indulgence done right, treating our guests to deliciously fresh cuisine, abundant treats and flavours that are unmistakably Mövenpick, all served with a generous portion of heartfelt care. Indulge at Forage Kitchen + Bar for breakfast and dinner.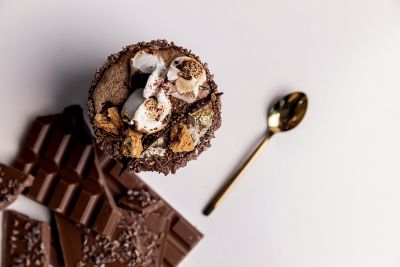 scroll up for previous option
Chocolate Hour
Tick-tock, it's mmm-o'clock, with all our hotels and resorts serving up 60 mouth-watering minutes of cocoa indulgence every afternoon, making sure your day's a delicious one.
scroll to show detail options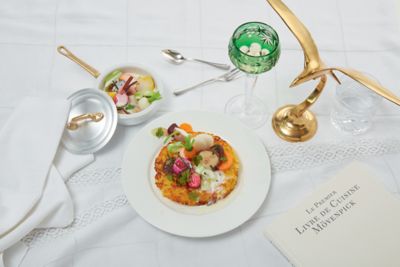 scroll up for previous option
Signature Flavours
Swiss dishes like you've never tasted before, prepared with care and served from the heart in our restaurants worldwide.
scroll to show detail options

Facilities & Activities
Where Life Tastes Sweeter
Help yourself to the good life at Mövenpick. From sunny pool days to indulgent spa time, energising workouts to immersive cultural experiences, we invite you to drink it all in.
Meetings & Celebrations
Memorable Meetings & Sparkling Celebrations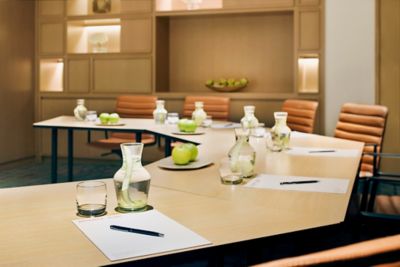 scroll up for previous option
Meetings that satisfy
With enticing venues and a menu of professional services, our meetings solutions are a recipe for success.
Find out more
scroll to show detail options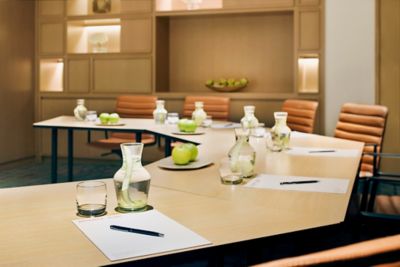 scroll up for previous option
Events bursting with flavour
With a touch of sugar, spice and everything nice, we'll help you celebrate life's rich moments.
Find out more
scroll to show detail options
Practical Information
Practical Information
Reviews
ruthfussycat
23/03/2023 From Tripadvisor
Helpful staff and really comfortable , lovely restaurant.
The room and facilities and staff and restaurant were really good. So helpful when we needed to reserve but not pay for a room due to ferry cancellation and they didn't need to. A 20 minute walk from the city centre but still convenient. Large chain in a major city so prices reflected this .
yvonnegV5986DW
20/03/2023 From Tripadvisor
Perfect!
Wonderful stay in this perfect hotel with an amazing view to city and harbour from the 8th floor, big, very clean room with comfortable beds and a modern bathroom, great location, 5 min. walking distance to the center of the city, perfect gym with a nice indoor pool, great hospitality
Gary C
08/03/2023 From Tripadvisor
A relaxing evening at the Movenpick Wellington
Following a long rail trip from Auckland to Wellington we were looking forward to a rest at the Movenpick. The hotel was very comfortable, rooms were very clean and well maintained. Following a long day on the train we opted for a light meal in the restaurant along with a couple of cold beers. The hotel has a range of amenities that were not used because of the long day travelling to Wellington. For those who might want to go into the city a taxi is recommended as the hotel is up the hill and not real close to the action. The following morning it was up early and time to board the Inter Island Ferry for our float accross the Cook Strait to Picton.
Dave W
01/03/2023 From Tripadvisor
Decent hotel
Should be a 4.5 review. Hotel was clean and comfortable. The only comment on the room we had was there are no drawers. I got the impression this is a business type hotel , the single night type. We are in the restaurant 3 nights, food excellent but service a little slow. Breakfast varied not in quality but in speed depending on how busy, it's a buffet style and was kept well stocked
Gl0balTraveller
24/02/2023 From Tripadvisor
Accor's service is slipping
Comfortable hotel in slightly inconvenient location for business. Cosmetic renovation is nice but it remains an old hotel when you scratch below the surface. Again, reception was unaware of my Accor status on check-in, despite the hotel reservation being in my ALL AP and receiving various emails welcoming me. No room upgrade, drink vouchers, welcome gift etc … what's the point of being loyal to a chain
Wellbeing
Wellness Facilities