Mövenpick Hotel Wellington
About this hotel
The newly opened five-star Mövenpick Hotel Wellington overlooks the vibrant Cuba Quarter, within walking distance to Te papa, art galleries and museums, and offers easy access to Wellington's best restaurants, bars and shopping destinations.
Mövenpick Hotel boasts stellar gastronomic offerings.  Forage Restaurant, open for breakfast and dinner, serves New Zealand-inspired cuisine set to a panoramic city backdrop. Forage Bar serves a range of drinks, including coffee, beers, wines and spirits, until late.
All guest rooms and suites are designed with luxurious textures in gilded shades, guests will enjoy city or harbour views and premium amenities including luxurious bedding, 42″smart TV, pillow menu, and tea & coffee facilities. Reception is also available 24 hours a day.
Chocolate Hour is a Mövenpick signature experience for guests.  Every day the hotel serves up 60 mouth-watering minutes of cocoa indulgence to make sure your day is a delicious one.
Help yourself to the good life at Mövenpick. Unwind or invigorate in the 12m indoor heated lap pool, rejuvenate in the sauna or partake in an energising workout in the fully equipped gym. 
Indulge in our sweetest moments
Restaurants & Bars
The Place to Savour Life
At Mövenpick Hotel Wellington we believe in indulgence done right, treating our guests to deliciously fresh cuisine, abundant treats and flavours that are unmistakably Mövenpick, all served with a generous portion of heartfelt care. Indulge at Forage Kitchen + Bar for breakfast and dinner.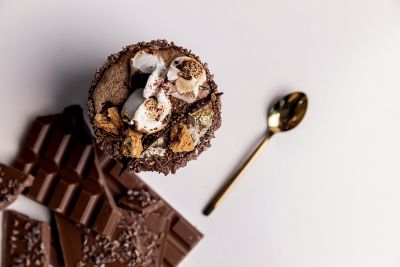 scroll up for previous option
Chocolate Hour
Tick-tock, it's mmm-o'clock, with all our hotels and resorts serving up 60 mouth-watering minutes of cocoa indulgence every afternoon, making sure your day's a delicious one.
scroll to show detail options
scroll up for previous option
Signature Flavours
Swiss dishes like you've never tasted before, prepared with care and served from the heart in our restaurants worldwide.
scroll to show detail options

Facilities & Activities
Where Life Tastes Sweeter
Help yourself to the good life at Mövenpick. From sunny pool days to indulgent spa time, energising workouts to immersive cultural experiences, we invite you to drink it all in.
Meetings & Celebrations
Memorable Meetings & Sparkling Celebrations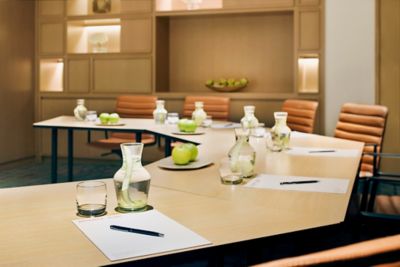 scroll up for previous option
Meetings that satisfy
With enticing venues and a menu of professional services, our meetings solutions are a recipe for success.
Find out more
scroll to show detail options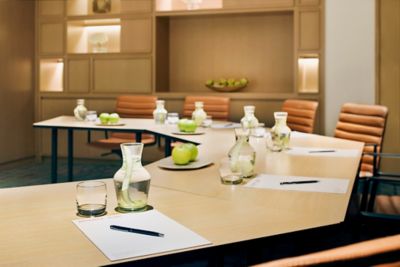 scroll up for previous option
Events bursting with flavour
With a touch of sugar, spice and everything nice, we'll help you celebrate life's rich moments.
Find out more
scroll to show detail options
Practical Information
Practical Information
Reviews
Pukeko54
28/09/2023 From Tripadvisor
Very comfy for reasonable price
Arrived early but was ok to check in. Reception friendly, rooms good size, very comfortable beds, spotless bathrooms with good quality toiletries. Towelling robes and slippers provided . Breakfast was buffer style with eggs cooked to order I'd requested. Plenty of choice with cooked food replenished quickly. Free "Chocolate Hour" happens daily. On the day we chose to sample we hade choices of chocolates fruit and marshmallows for dipping. We had originally planned to stay at another hotel in Wellington and had booked early due to "WOW" being in town but on checking the prices a couple of weeks before staying found we could save over $700 by switching the booking to the Movenpick which also has a higher rating. There is an indoor pool available which looked ok but did not have time to use it. Would definitely stay here again.
GrandTour24325627942
09/09/2023 From Tripadvisor
Pretty good but housekeeping was real bad
Do not disturb sign was on the door. Person didn't even knock to see if me and my partner were the room, still came in. 20 minutes or so later we receive an apology on how they were going to clean the room and how they couldn't because of the do not disturb sign. Next time knock or just come back later if the do not disturb sign is on. ESPECIALLY FOR A 5 STAR HOTEL!!!!
Culture67852306207
09/09/2023 From Tripadvisor
DND ignored
Me and my partner were enjoying our stay so much so on the day we were due to go home we booked an extra night. We had the dnd sign on the door but they ignored it and came in anyway. It was quite traumatic for me. They didn't come back in luckily and slid a note under the door saying they "respected our privacy with the dnd sign on the door" when they actually came in without knocking or making themselves known.
Int_Academic
22/08/2023 From Tripadvisor
View was certainly not stunning or high
The hotel is reached via one of two very steep hills. There is a lift from the restaurant that goes halfway down the hill to Willis Street but only if you have already checked in. We booked a Deluxe Room (615) which is around 30 dollars more than a Superior Room and promised a high floor and "stunning views". Our room was near the entrance and one floor above Reception. The view was of houses. I asked Reception if our room was indeed Deluxe and this was confirmed. Moral of the story is save your money and book a Superior Room
kmportero
11/08/2023 From Tripadvisor
Lovely But for One Key Issue
We really liked the Movenpick: tucked into a lush green hillside, the hotel exudes an old world charm matched with modern-day comforts. The room was quite small but well-appointed and very quiet. The service was excellent: friendly & efficient at all turns. Full breakfast buffet was lovely with a stunning view over the city. Unfortunately, we would not choose to return because of one room issue: the majority of lights in the room, including bedside lights and bathroom lights, are controlled by one master switch, an overhead light that lights up the whole room. Turn this overhead off and you cannot turn on those bedside lights nor the bathroom lights. Hence - no reading in bed without the whole room lit up; if you need to use the bathroom in the middle of the night, you either trip around in the dark or wake up your sleeping partner with the light. When your partner accidentally turns the overhead off while you're in the shower? Welcome to Sensory Deprivation Shower time. It is such a shame, because but for this one issue we quite enjoyed our brief stay - but, if it had been a longer stay, I would have moved hotels. Lastly, a note: the hillside down to the main street of restaurants, shops and central downtown is VERY steep. We enjoyed the trek to & from, for the most part, but we both had to stop for breath on the way 'home.' If you do choose the Movenpick, make sure to pack sturdy walking shoes!
Wellbeing
Wellness Facilities