Mövenpick Hotel Wellington
About this hotel
The newly opened five-star Mövenpick Hotel Wellington overlooks the vibrant Cuba Quarter, within walking distance to Te papa, art galleries and museums, and offers easy access to Wellington's best restaurants, bars and shopping destinations.
Mövenpick Hotel boasts stellar gastronomic offerings.  Forage Restaurant, open for breakfast and dinner, serves New Zealand-inspired cuisine set to a panoramic city backdrop. Forage Bar serves a range of drinks, including coffee, beers, wines and spirits, until late.
All guest rooms and suites are designed with luxurious textures in gilded shades, guests will enjoy city or harbour views and premium amenities including luxurious bedding, 42″smart TV, pillow menu, and tea & coffee facilities. Reception is also available 24 hours a day.
Chocolate Hour is a Mövenpick signature experience for guests.  Every day the hotel serves up 60 mouth-watering minutes of cocoa indulgence to make sure your day is a delicious one.
Help yourself to the good life at Mövenpick. Unwind or invigorate in the 12m indoor heated lap pool, rejuvenate in the sauna or partake in an energising workout in the fully equipped gym. 
Indulge in our sweetest moments
Restaurants & Bars
The Place to Savour Life
At Mövenpick Hotel Wellington we believe in indulgence done right, treating our guests to deliciously fresh cuisine, abundant treats and flavours that are unmistakably Mövenpick, all served with a generous portion of heartfelt care. Indulge at Forage Kitchen + Bar for breakfast and dinner.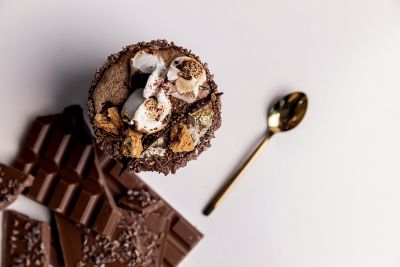 scroll up for previous option
Chocolate Hour
Tick-tock, it's mmm-o'clock, with all our hotels and resorts serving up 60 mouth-watering minutes of cocoa indulgence every afternoon, making sure your day's a delicious one.
scroll to show detail options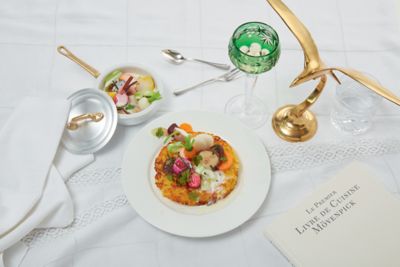 scroll up for previous option
Signature Flavours
Swiss dishes like you've never tasted before, prepared with care and served from the heart in our restaurants worldwide.
scroll to show detail options

Facilities & Activities
Where Life Tastes Sweeter
Help yourself to the good life at Mövenpick. From sunny pool days to indulgent spa time, energising workouts to immersive cultural experiences, we invite you to drink it all in.
Meetings & Celebrations
Memorable Meetings & Sparkling Celebrations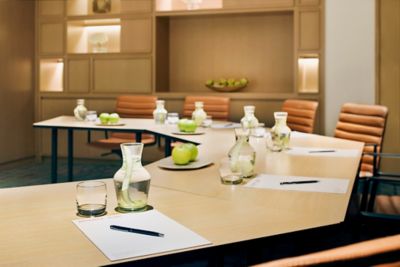 scroll up for previous option
Meetings that satisfy
With enticing venues and a menu of professional services, our meetings solutions are a recipe for success.
Find out more
scroll to show detail options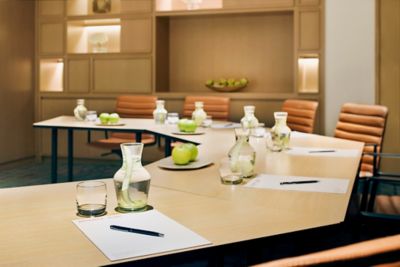 scroll up for previous option
Events bursting with flavour
With a touch of sugar, spice and everything nice, we'll help you celebrate life's rich moments.
Find out more
scroll to show detail options
Practical Information
Practical Information
Reviews
chrishG2536FZ
29/05/2023 From Tripadvisor
An amazing find!
Coming from the UK for my dads funeral I must say that I wasn't expecting to find such a gem of a hotel and such a lovely stay. A brilliant place to choose, close to town, valet parking, incredibly helpful and friendly staff, superb kitchen and extensive bar! The staff went above and beyond to make our stay stand out from many other stays in Wellington over the years. Topped with a gym, sauna and pool we were totally spoiled. We found half priced cocktails, biscuits in the foyer and even free chocolates in the afternoons. Even if I really tried I couldn't find a bad word to say and I cannot wait til our paths cross again. Thank you so much! ❤️
909brettd
13/05/2023 From Tripadvisor
Well Recommended
Great revamped hotel. Excellent service and nice rooms, lounge, bar/restaurant. All the staff were fantastic. It is a little distance to main part of town but walkable or uberable. Most rooms have a great view over city. Forage excellent bar/restaurant with thoughtful menu and good winelist, cocktail list. Shout out to Floyd particularly and Tristan - excellent service, down to earth and among the best. Certainly recommended for business or leisure. Well done Accor
AngieM301
11/05/2023 From Tripadvisor
Luxurious and attentive stay
When I stayed late last year, I enjoyed the hotel but there were a few issues. This time my stay was wonderful and the service absolutely flawless. It was lovely to meet the GM, Atif, when I arrived and HR manager, Larni, had ensured the details of my stay were perfect. I really appreciated the upgrade and the truffles in my room were a work of art! The front of house staff were all superbly helpful and the chocolate hour offerings were more diverse this time. I thought I'd try the sundae service again and the red velvet sundae had all the trimmings this time and my request for only strawberry flavour ice cream (as it's so amazing!) was accommodated. Thank you for a memorable stay and I look forward to returning next time I'm in Wellington!
Nodnerb246
06/05/2023 From Tripadvisor
Our last stay in our favorite hotel
We have stayed here a number of times before Covid. We stayed here again for a weekend in wellington for my 60th Birthday Unfortunately it will b e the last time we stay here. We invited a workmate for a drink in the restaurant and even though we were the only ones there we were asked 3 times to leave so they could sit diners for dinner there was no one else around we were made to feel extremely unwelcome Oh and if you are coming for the chocolate hour don't bother 'what a joke complete waste of time we stayed at easter, wouldn't you think there might be an Easter egg or two? Shame used to be a great place to stay no longer
margery H
30/04/2023 From Tripadvisor
Convenient and comfortable
Good views and stylish decor. Very helpful desk staff and close walk to restaurants. Super comfortable bed and well appointed bathroom. The heated indoor pool and gym were a bonus. Enjoyed waking up in the morning and having a work out tfollowed by a swim.
Wellbeing
Wellness Facilities