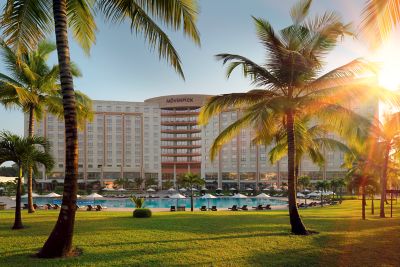 Movenpick Ambassador Hotel Accra
5 Star Hotel in Accra, Ghana
Set in an urban oasis within the central district, our contemporary 5 Star hotel is only 7km from the airport where you will receive a warm Ghanaian welcome and complimentary airport shuttle. The Accra Financial Centre, World Trade Centre, International Conference Centre and Government Ministries are all close by.
Whether you stay in one of our bright and airy classic hotel rooms or one of our stunning suites you'll enjoy a safe and relaxing environment with efficient and attentive service. The modern hotel  rooms and suites feature stunning garden or city views with complimentary Wi-Fi, coffee & tea facilities, 46" flat screen TV's, laptop sized safe and in room ironing facilities.
For a little extra, guests can choose the Executive Club Floor with private check-in and check-out, boardroom and an exclusive lounge with balcony. Enjoy complimentary morning breakfast and evening canapés with selected wines and champagne in an exclusive atmosphere whilst looking over the lavish gardens. All public areas are wheelchair accessible and we have 2 specially adapted rooms suitable for wheelchair users.
A variety of dining options are available, including The Deli, The Pool Bar & BBQ and The Sankofa Restaurant, the inviting hub of the hotel for guests and locals alike featuring sumptuous flavours of the world and a variety of mouth-watering live cooking stations complemented by an 'a la carte' menu which features both international specialties as well as fresh local seafood. 
Conference and event facilities are available on the ground floor and are ideal for organising your business or social events.
Keep yourself in the balance while you travel, renew your energy in our state of the art fitness centre, enjoy an invigorating dip in the expansive lagoon style pool - Accra's largest outdoor swimming pool – or just relax poolside enjoying the lush greenery and animated servers on roller skates presenting refreshments with flourish.
Restaurants & Bars
The Place to Savour Life
At Mövenpick Ambassador Hotel Accra we believe in indulgence done right, treating our guests to deliciously fresh cuisine, abundant treats and flavour. Explore The Deli, The Pool Bar & BBQ and The Sankofa Restaurant, which offer something for everyone at our 5-star hotel.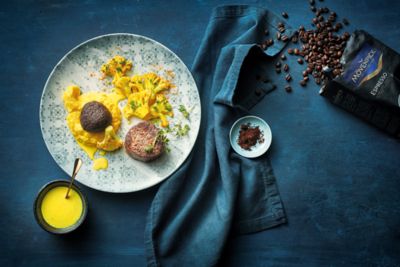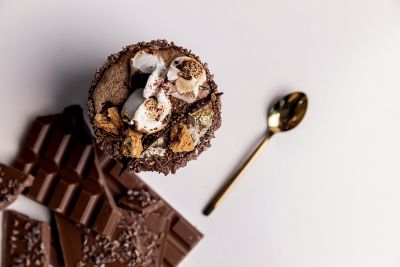 scroll up for previous option
Chocolate Hour
Join us for Chocolate Hour at Mövenpick Ambassador Hotel Accra and indulge in 60 minutes of mouth watering cocoa indulgence during your stay in Accra.
scroll to show detail options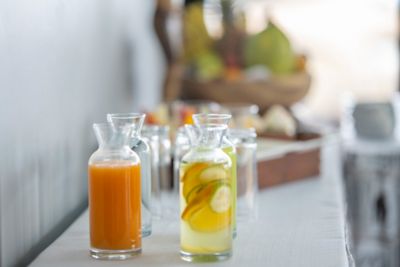 scroll up for previous option
Healthy Shots
Energy shots blended with juice or yoghurt and fresh fruit and vegetables that are offered to guests at breakfast in our 5 star restaurant at Mövenpick Ambassador Hotel Accra.
scroll to show detail options

Facilities & Activities
Where Life Tastes Sweeter
Help yourself to the good life at Mövenpick Ambassador Hotel Accra. From sunny pool days to indulgent spa time, energising workouts to immersive cultural experiences, we invite you to take it all in. Discover the Executive Lounge where you receive complimentary evening snacks with selected wines and champagne, and offers an exclusive area to relax and unwind.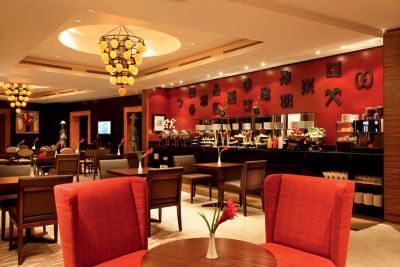 Meetings & Celebrations
Memorable Meetings & Sparkling Celebrations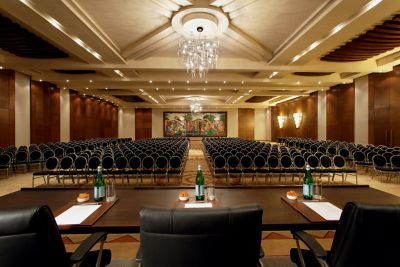 scroll up for previous option
Meetings that satisfy
With enticing venues and a menu of professional services, our meetings solutions at Mövenpick Ambassador Hotel Accra are a recipe for success. Choose from a variety of meeting rooms, boardrooms and ballrooms for your perfect event.
Find out more
scroll to show detail options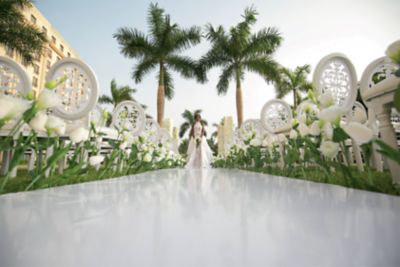 scroll up for previous option
Events bursting with flavour
With a touch of sugar, spice and everything nice, at Mövenpick Ambassador Hotel Accra we'll help you celebrate life's rich moments within our 5-star hotel.
Find out more
scroll to show detail options
Reviews
Sunshine827087
31/05/2023 From Tripadvisor
Great facilities, but the staff will try to get every single penny from you
Hotel looks luxury and high-end, but the hotel and the staff will try to charge you for every single thing, including bottled water. We felt a lot of insistance from the waiters, the drivers from the complimentary shuttle bus, the room service (they will keep knocking on your door to offer their "help" and ask if you need anything, and even enter your room without permission if you don't answer). The facilities were great, but everything was overly expensive, you cannot have food delivered to you, and we definitely had a feeling of being treated as cash cow.
Ibbee
03/05/2023 From Tripadvisor
The place to stay in Accra (especially re business visits)
Excellent hotel and will definitely be my choice whenever the opportunity to visit Accra arises! Rooms clean & comfortable with great Wi-Fi throughout hotel, good selection TV channels in room, with friendly service. Breakfast, as well as all food services via pool, bar, restaurant & room service etc all great, not to mention the coffee/deli area for those with more of a sweet tooth as well. Congrats to the GM Debra Sivertsen on running a great operation & team!
BBVeniceFL
23/04/2023 From Tripadvisor
African hospitality at its best.
When you enter the lobby if this hotel, you feel welcome with a strong embrace of Africa. The lobby is warm and inviting, as are the staff. Everyone is smiling and eager to welcome you. The rooms are small, but comfortable and modern. The air conditioning keeps the room cool for sure. The pool area is large, affording everyone space. I would definitely stay here again.
252enw
22/03/2023 From Tripadvisor
Compact and well maintained
Compact and well maintained Loved it here. The rooms are compact and clean and a spacious outdoor area, especially around the pool area. Take sometime to relax at the pool area over some drinks . Very friendly staff. Room service however takes too long and sometimes they tend to mixup orders . Make sure to order well in advance . It is also in the city center so quite a bit of distance from the airport, so make enough time .
Afrunk
18/02/2023 From Tripadvisor
5* hotel, 3* experience
The hotel is centrally located and has a beautiful pool which are the two best things about it. The gym is also large, well equipped and has a great view over the pool. Otherwise the hotel is sub par and over priced for what it is. I would not stay again, the Marriott is much nicer. Pros - Pool is large and pretty - The staff were so lovely - the staff patrolling the floor and the cleaning staff were were so friendly and helpful - I was allowed a late check out which really helped me truly relax - The TV has a lot of channels - The welcome drink was tasty Cons - Check in was slow and the staff seemed stressed - The hotel is dated. It is about 11 years old but felt older - the carpets smelt damp, the room was dated and tired and there was black mould in the bathroom - The room wasn't clean - the phone was so dirty and the room was so dusty I kept sneezing - The apples provided in the room were old and bruised - The breakfast was weird- a strange array of items and not very tasty - The pool needed someone to strain the bugs out of it - They wouldn't let me pay with apple pay - they insisted I use a physical card but I had lost my purse and didn't have one. I offered to show the card on the app as my bank does not provide physical cards. It's silly that in 2023 they don't accept app payments. - Staff at the pool would only provide one towel. For the price of a room I should be able to get more than one towel - The staff member at the gym was not helpful
Frequently asked questions
Mövenpick Ambassador Hotel Acrra is located on Independence Avenue, right next to the National Theatre in Accra Central.
The address for Mövenpick Ambassador Hotel Accra is:
Mövenpick Ambassador Hotel Accra,
Independence Avenue,
PMB CT 343,
Ridge,
Accra
Mövenpick Ambassador Hotel Accra is located in Accra city centre which is close to many popular attractions such as: The National Theatre, Kwame Nkrumah Park and Mausoleum, National Museum, Accra Arts Centre and the famous open-air Makola Market.
Mövenpick Ambassador Hotel Accra was completely rebuilt and opened in 2011.
The languages spoken by staff at Mövenpick Ambassador Hotel Accra include English and French.