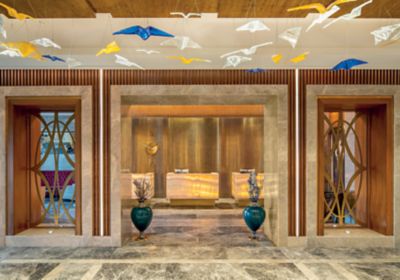 MÖVENPICK HOTEL & THERMAL SPA BURSA
Odalar
Keyifli anlar yaşayacağınız odalar
Restoranlar ve Barlar
Yaşamınıza Lezzet Verebileceğiniz Yer
Konuklarımıza tümü içten gelen bir ilgiyle zengin porsiyonlarda servis edilen Mövenpick imzalı taptaze bir mutfağı, bol miktarda ikramları ve tatları lezzetli şekilde sunarak ortaya çıkan tutkuya inanıyoruz.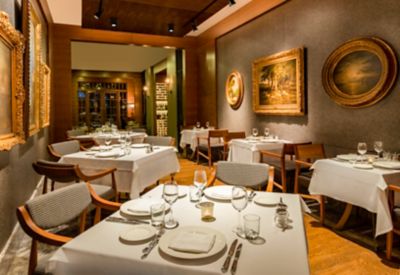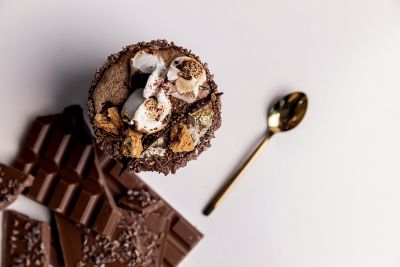 Çikolata Saati
Tick-tock, it's mmm-o'clock, with our hotel serving up 60 mouth-watering minutes of cocoa indulgence every friday , making sure your day's a delicious one.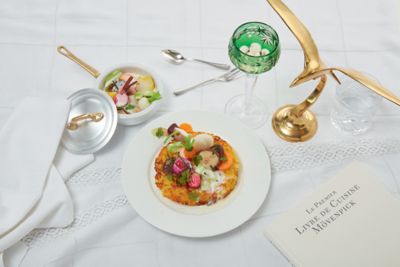 Bize Özel Lezzetler
Dünyanın dört bir yanındaki restoranlarımızda özenle hazırladığımız ve yürekten servis ettiğimiz, daha önce hiç tatmadığınız İsviçre lezzetleri.

Olanaklar ve Aktiviteler
Yaşamın Daha Tatlı Olduğu Yer
Mövenpick'te kendinize güzel bir yaşam servis edin. Güneşli havuz günlerinden şımartan spa saatlerine, enerjiyle dolduran egzersiz vakitlerinden sürükleyici kültürel deneyimlere kadar sizi büyük bir keyfe davet ediyoruz.

Toplantılar ve Kutlamalar
Unutulmaz Toplantılar ve Işıltılı Kutlamalar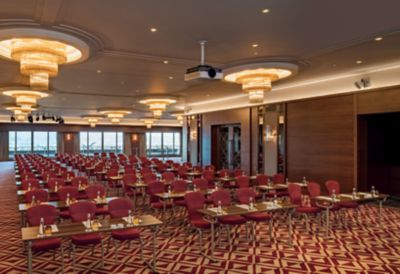 Keyif veren toplantılar
Cazibeli etkinlik yerleri ve profesyonel hizmetlerden oluşan menüyle toplantı çözümlerimiz başarının sırrıdır.
Daha fazla bilgi edinin
Pratik Bilgiler
Pratik Bilgiler
Değerlendirmeler
burcuerk2012
22/11/2023 Tripadvisor'dan
Perfect stay
The best hotel in that area for those looking for a quiet stay. Popular places like Cumalikizik, botanic garden, cable car etc are very close if you have a car or take a taxi. Some beautiful museums and resat oyal kulturpark are in walking distance. Reception was very professional as I have waited only 2 mins for the check-in/out, and they provided all information. Quick room service with very friendly staff especially in the morning, the food was simply AMAZING. Thank you!
AsifakaAk
26/10/2023 Tripadvisor'dan
Simply amazing!!
My wife and I stayed at this hotel for just over 2 weeks as part of a long relaxing break. Prior to booking, we read the excellent reviews on Google and we hoped that we would have a similar experience to other guests who had enjoyed their stay. My wife and I have stayed in many hotels over the years and this by far was probably the best we have ever stayed in!! From the minute we arrived to the final moments that we left, everything was just perfect! The staff are all incredibly helpful, polite and will do anything to accommodate their guests. The hotel room, the hallways, the lounge area are all very clean and inviting. The rooftop restaurant is probably the best restaurant we ate at in Bursa and given that it was on site and we didn't have to travel, this made it even more incredible! One of the best features of this hotel was probably the gym and spa areas! The facilities were quite superb! The swimming pool is heated and although it can feel a little too warm at times, it felt very nice to swim lengths in. The staff in the spa area were so helpful and did everything to make sure we enjoyed each visit. For me, this hotel has certainly set the benchmark for any future stays I plan as I wouldn't want to experience anything less! Thank you Movenpick Bursa for everything!
Yu_Asian_Traveler1
13/10/2023 Tripadvisor'dan
Lost luggage and horrible attitude
We came here with Globus. The hotel misplaced our luggage, and did **not** even apologize for their mistake and kept on arguing with our Tour Manager!!! Finally, it took our kind Tour Manager to make one of their staff and go on each floor that had Globus guests staying to check!! We were able to find our luggage after that!! But, why argue instead of apologizing for their mishap??!! Also, the toilets are **NOT** clean at all!!! We found several pieces of other guest's leftover hair on the toilet seat, too!!!
gpants1
19/09/2023 Tripadvisor'dan
A decent hotel in Bursa
A nice hotel with fairly decent facilities. The thermal spa and associated rooms (sauna, massage etc.) are great after a day of exploring the city. To cool off after this go up to the roof top which has a fantastic expansive view of the city below. The two gins we are red came to over $40 AUD which is extremely expensive.The breakfast has the usual standard fair with some Turkish dishes. There is no chef preparing omelettes and the coffee is from a machine but the standard and range of food available is fine. The rooms are well appointed and free water and soaps, shampoos etc. are provided. Over all a pretty standard hotel.
LJA_55
18/09/2023 Tripadvisor'dan
Focus on the little things
This hotel does what it says It provides rooms with beds and showers so I guess you have to agree that the basics were met. There is however an expectation that there would be more to a hotel claiming more than three stars. The staff were enthusiastic however there are not particularly well trained ordering two glass of wine in the lobby bar was extremely challenging. The lights did not work properly and kept flashing even when turned off (we were only there one night so we didn't request a room change). I was the failure of the little things that was irritating
En yakın otellerimizi ziyaret edin