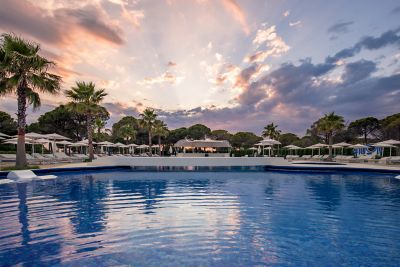 Mövenpick Hotel Lalez Durres
5-Star Hotel & Spa in Lalzi Bay
Mövenpick Hotel Lalez Durres is located in one of the most exclusive areas of the Adriatic cost. Reachable in a 40 min drive from the capital city of Tirana, from the international airport and  from the marina of Durres makes this hotel the best choice for long and short term vacations. The hotel is part of a residential village in Lalzi Bay. Surrounded by pine trees the 80 room hotel is more than a summer destination. Its facilities include a medical Spa, a jim, an indoor pool and other indoor facilities.
Restaurants & Bars
The Place to Savour Life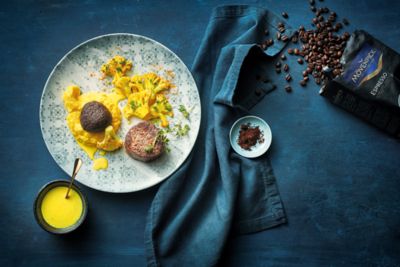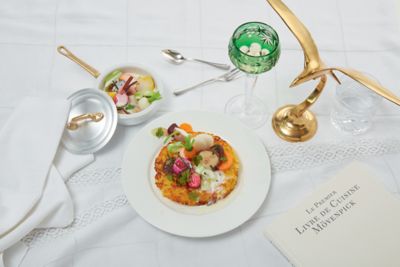 scroll up for previous option
Signature Flavours
Swiss dishes like you've never tasted before, prepared with care and served from the heart in our restaurants worldwide.
scroll to show detail options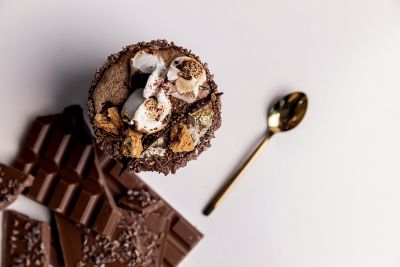 scroll up for previous option
Chocolate Hour
Tick-tock, it's mmm-o'clock, with all our hotels and resorts serving up 60 mouth-watering minutes of cocoa indulgence every afternoon, making sure your day's a delicious one.
scroll to show detail options

Facilities & Activities
Where Life Tastes Sweeter
Help yourself to the good life at Mövenpick. From sunny pool days to indulgent spa time, energising workouts to immersive cultural experiences, we invite you to drink it all in.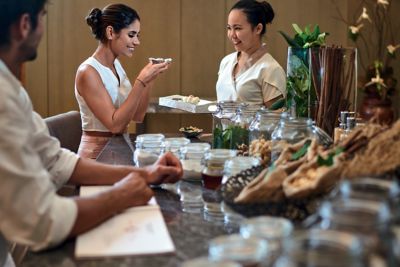 Meetings & Celebrations
Memorable Meetings & Sparkling Celebrations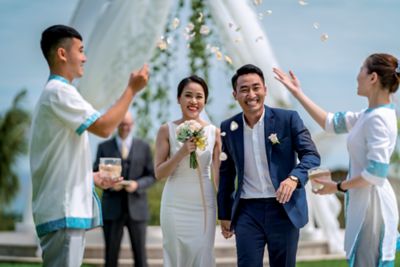 scroll up for previous option
Events bursting with flavour
With a touch of sugar, spice and everything nice, we'll help you celebrate life's rich moments.
Find out more
scroll to show detail options
Practical Information
Practical Information
Reviews
A5134FDbarbarag
29/05/2023 From Tripadvisor
Not Moven Pick Quality
This hotel does live up to Moven Pick standards. They kept us waiting for over an hour to check in because that had a problem quest. The manager came from home she said to deal with it but rather than free the check clerk so we could move on with two small tired children, she made us wait. The room was too hot and you had no control over the temperature. The elevator was broken and the other one failed to reach every floor. In the pool area we were served drinks in glasses instead of nonbreakables. The restaurant for morning breakfast had no menu. Unless you are coming from Tirana the hotel is extremely hard to find and no directions are available from the hotel. The beach litter was not cleanup and there were multiple oportu ities for silvers in one's feet. Food was ok not great and as you are pretty much captive due to the location. All in all good luck if your conference is there!
Warren H
14/05/2023 From Tripadvisor
Excellent
My wife and I stayed here with our four month old daughter. The hotel was clean, modern and the staff were very accommodating and friendly. The hotel has a direct path to a beach and is connected to the elements beach bar. We thoroughly enjoyed our stay here and look forward to coming back sometime soon!
Citarex
12/05/2023 From Tripadvisor
This is not a 5 star hotel
This is not a 5 star hotel. I asked for a good restaurant around, the receptionist answered that she did not know. This is impossible to happen in an hotel like this. In the middle of nowhere... There was, the morning no buffet for breakfast. Too little people to prepare it. We sent some clothes to wash. Instead ot the afternoon, we had them when we where almost leaving the day after. We had to wait hours to go from a room to an other. Unbelivable.
GiorgioK9
20/09/2022 From Tripadvisor
My favorite place to stay in Durrës
It's a Movenpick Hotel, so the standard of guest experience is higher than you will find at most other (all) hotels in Durrës. While located off the beaten path, I find it an oasis. The hotel grounds are clean, the room was immaculate, and most services you expect are available and more than adequate. They provide limited spa services. Massage was priced right and very good. The steam room is lacking, and the sauna smaller than I hoped for, given the size of the hotel. They do have a gym and provide treadmill, free weights, bench, row machine, and more. Breakfast was provided in my reservation. Breakfast includes a wide variety of very good offerings. There was a UN event while we stayed there, and the facility was large enough to accommodate the business people as well as the families. While there is not a pool on the grounds, the beach is about a 7 minute walk from the main building. The beach is comfortable with ample lounge chairs and umbrellas. There was limited food and beverage options on the beach while we stayed there. The staff was extremely friendly and professional. The rooms were clean and had all the necessary amenities for business and non-business travelers. Each room has its own secured WiFi passcode. I reserve a suite with a balcony. The room layout was spacious and well designed. There was ample space for our three suitcases. The bathroom was huge, about as big s as a NYC apartment ;-) I definitely recommend this hotel and I absolutely will be back. Safe travels to you all.
Daydream57338890518
07/08/2022 From Tripadvisor
Perfect new 5* hotel in Durres
Very good new 5* hotel, with excellent fine and dine service in their restaurant. We celebrate my birthday in this hotel and we really enjoy this place. Nice winter spa centar, good restaurant and lobby bar. Huge rooms with good view. This place is so romantic so you can enjoy your stay if you are couple. They need to improve kid animation!