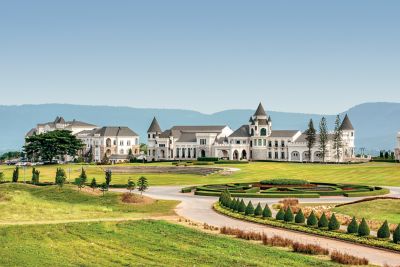 Mövenpick Resort Khao Yai
Zimmer
Ein Gemach zum Genießen
Restaurants & Bars
Ein Ort der Lebensfreude
Bei uns wird Genuss ganz großgeschrieben. Wir verwöhnen unsere Gäste mit köstlich frischen Speisen, Leckereien in Hülle und Fülle und Aromen, die typisch sind für Mövenpick – stets garniert mit einer Extraportion Liebe.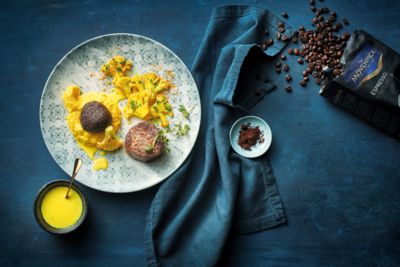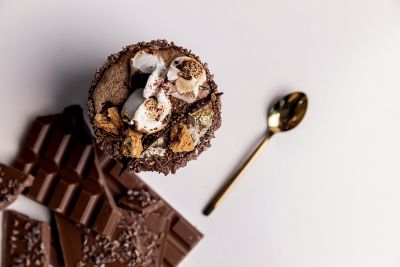 Schokoladenstunde
In allen Mövenpick Hotels und Resorts weltweit schlägt uns am Nachmittag täglich die Stunde der Schokolade  – 60 Minuten lang heißt es dann für unsere Gäste süße Köstlichkeiten genießen und die Gourmet-Seele baumeln lassen.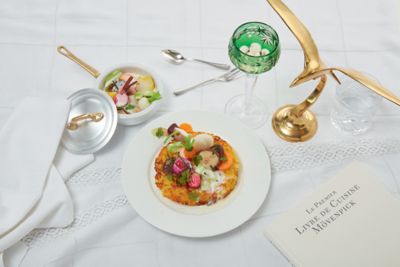 Grenzenloser Geschmack
In unseren Restaurants in aller Welt werden authentische Schweizer Gerichte neu interpretiert – mit einer Extraportion kulinarischer Mövenpick-Kreativität.

Ausstattung & Aktivitäten
Wo das Leben süßer schmeckt
Holen Sie sich eine Extraportion Lebensfreude bei Mövenpick Von sonnigen Pooltagen und entspannenden Spa-Sessions bis hin zu belebenden Workouts und spannenden Kulturerlebnissen – wir bieten das Rundumprogramm.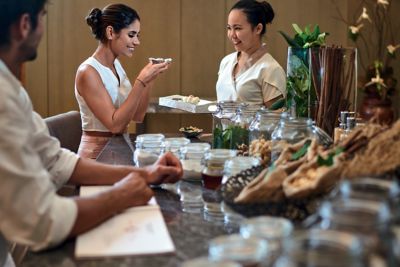 Praktische Informationen
Praktische Informationen
Bewertungen
TANAKAWEE T
02/09/2023 Von TripAdvisor
My normal weekend
Most popular in Pak Chong is not far and close to Bangkok. MOVENPICK RESORT KHAO YAI I went to Khao Yai on Saturday - Sunday. Check-in 26 Check-out 27 AUGUST 2023 Status PLATINUM did not upgrade, reserved 2 DELUXE beds, but understood that there were many guests here, so did not inform about the upgrade, There is no executive lounge. Anyone who is Platinum will have an offer of 1 set of Afternoon Tea in the room. So I asked to come only at 2:00 p.m. The hotel has a Mini Zoo activity all of you can take a walk around. I booked a HALF BOARD, including 2 meals, breakfast and Italian dinner, at SAPORI CUCINA restaurant. Price for 2 days and 1 night is THB 5,8XX. Accor Plus can be used as a regular discount. Both FLAVOURS restaurant and SAPORI CUCINA restaurant. Breakfast is a buffet at the FLAVOURS restaurant from 6:30 a.m. - 10:30 a.m. There are 2 Thai food items, vegetable salad, bread, dim sum, egg station, and a khanom jeen stand. ***Caution*** There are only few tables. We recommend coming before 8:00 a.m. otherwise the dining room will be very crowded and you will have to wait in line to wait for a table. - There are many children running around in the dining room. Please be careful when walking, carrying plates or food to the dining table. - This is important. I think we eat spicy food to a certain extent. The chefs here make every spicy Thai dish 😑" Anyone who can't eat spicy food, please be careful. On Saturday evenings, there is a place to sit and chill, live music on the lawn, the wind blowing, the weather is nice, but you can't use Accor discounts here. HALF BOARD package, including an Italian dinner for 2 people at the SAPORI CUCINA restaurant, 2nd floor. I'm really recommended to reserve a table and specify the time as the table is full. Welcome Drinks for member cannot be used in the Italian restaurant. The HALF BOARD menu you can order 3 things: 1 appetizer, 1 main dish, and 1 dessert. But... personally, I think the plates are very small. I think I'll order more. So I asked to try to order another food and paid for additional. And I found there wasn't much on the menu. I didn't know what to order. Then we went downstairs and use the Welcome Drinks as well. 1 Welcome Drinks can be used by 2 people. It can be used at FLAVOURS restaurant. Personally, I think that ordering a COCKTAIL would be the best value. Presentation, beautiful, good-looking, looking at work. Each glass is not allergic to Pullman King Power. Before departure from the hotel we go for lunch at FLAVOURS restaurant. 2 people can use the ACCOR PLUS discount to get 50% on all items on the menu. Therefore, I order BURGER / PIZZA / Stir-fried noodles. Overall OK, standard service, everything may not be exactly like other places, but overall, HAPPY is good, not far from Bangkok.
PP2603
02/04/2023 Von TripAdvisor
Picturesque resort and ground
The hotel is simply beautiful. Our room ( 2304) in building 2 seems to be newly renovated and beautifully appointed with a great view from balcony. The hotel ground is well maintained and picturesque. The 2 negative things are the remote location and the quality of food in the hotel restaurant (Flavours of Khoa Yai) The staffs at Flavours restaurant are very polite and the weather was pleasantly cool enough even in the hottest month of Thailand to sit at the outdoor seating which has a beautiful view. Unfortunately, none of the 5 dishes that we ordered is memorable. The drink was good though. The hotel is quite far from a nearby decent restaurant and other attractions.
Anwa611
05/03/2023 Von TripAdvisor
Full Review based on real story by the guest
My 2nd time here, was happy to be back to this beautiful place… Special thanks to Khun Tim for the warm welcome, amazing person with a great personality. The place is very suitable for family and couples as well. Rooms are renovated good design and it has this oldie look, from outside its pretty much like apartment building. From the Inside old furniture -my refrigerator was making noise sound when the compressor is working. At breakfast I would like to say "thank you" to K.Mam, her amazing work and great service I really admire her that she made it easy for us as guests with the food. On the other hand, The New GM probably need to be trained well before he gets into this Very Sensitive Position. I had a moment to be alone with my wife away from the group that we came with 141 people. So I wanted to relax from the pressure of the group and the fact that is a big amount of people that I join with. So I took my plate to eat away from the group alone with my wife by the side of the garden door. Suddenly the GM jumps over my head and said with a sharp tone: "Excuse me .. (I turned and looked around saw his big FAKE smile and said with his loud voice that I cannot eat here) he continued saying I can eat anywhere but not here and not at the lobby, thank you." I quietly replied with one word "sure" 1- As a GM you CANNOT and SHOULD NOT USE THIS TONE WITH GUESTS. 2- I didn't come here to let hotel staff/whatever title u have on to speak loud to me in my face and infront of my wife. I live in Thailand almost 18 years and NO GM / hotel staff nor even security has done this Poor service with me ever! 3- As a GM should be more gentle and might need to ask wether that person was all right or not. But I was wise enough to Not reply you with the same poor attitude that came from him. 4- I'm not an old man that turn to diff that Can't hear you. 5- I didn't break the Law or did a crime to speak with poor attitude like that. Hotel staff, restaurant team, Maids and securities have better attitudes and better services. I admire them all since my first visit before the new GM come along. Anyway, I enjoyed the stay and happy to be back again. Till this poor thing happen. The road to enter the resort was rough and has a lot of holes, and if u love your car then I wouldn't suggest this place 😂. Over all thank you to every staff that made our 2nd visit memorable.
Japanese797
02/01/2023 Von TripAdvisor
GO AWAY!!
Worse service ever, poor facilities and low service mind staff. Give a poor stay experiences. Hotel staff alway say sorry for no point without action close to real sorry. Bad management team and awful room. you have to wait for so long for just a golf cart to pick up. The front office team was always moody when you call and not active. Fake advertisement and not provide enough hygiene standard for breakfast, some guests used hand for bread in front of me. Event water is not enough to serve at the breakfast. Not even worth for a single coin.
Pharaphatr J
28/08/2021 Von TripAdvisor
Spectacular!!
Such a Fantastic place to stay!!! The resort are spectacular design, Feel like in Europe. Beautiful Golf course. Wellness center are fully of professional. Great staff, Great service and Great ozone. Thanks a lot for great experience stayed.
Hotels in nächster Nähe besuchen