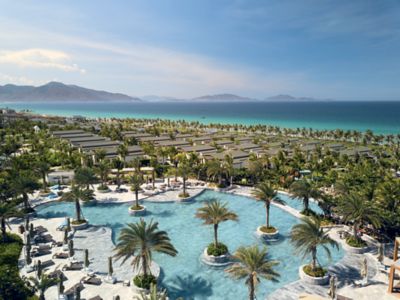 Mövenpick Resort Cam Ranh
الغرف
غرف باعثة على الراحة
المطاعم والمقاهي
مكان للاستمتاع بالحياة
نؤمن بتقديم المتعة الحقيقية بالطريقة الصائبة، وتدليل نزلائنا بالمأكولات الطازجة الشهية، والحلويات والنكهات الكثيرة التي لا تقدِّمها إلا فنادق موفنبيك، وتقدَّم جميعها بقدرٍ وافر من العناية المخلصة.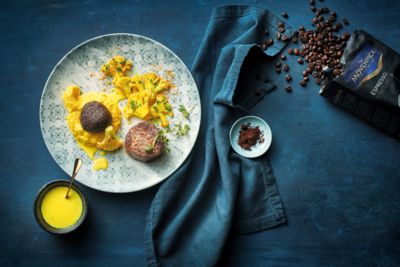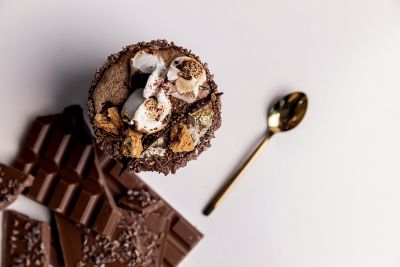 ساعة الشوكولاتة
ساعة الشوكولاتة في انتظارك؛ فجميع فنادق موفنبيك في جميع أنحاء العالم تقدِّم لنزلائها 60 دقيقة يومياً من الانغماس في لذة الحلوى بعد الظهيرة؛ لنتأكد من استمتاعك بيومك على أكمل وجه.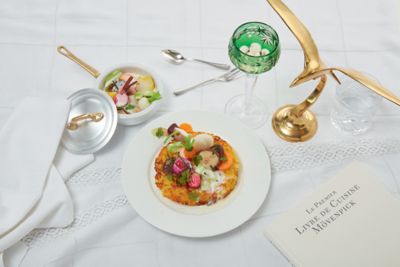 نكهات مميزة
لدينا أطباق سويسرية لم تتذوقها من قبل، إذ تُعدّ بعناية فائقة وتُقدَّم من القلب في مطاعمنا بمختلف أنحاء العالم.

المرافق والأنشطة
عندما يكون للحياة مذاق أحلى
تذوّق المعنى الحقيقي لجودة الحياة في موفنبيك. حيث الأيام المشمسة على حمّام السباحة ووقت المنتجع الصحي الغني بالتدليل والتمارين الباعثة على النشاط والحيوية والتجارب الثقافية الحقيقية، إننا ندعوك لترى روائع ستأسرك دون شك.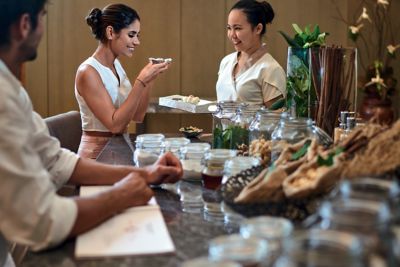 المعلومات العملية
المعلومات العملية
آراء
Julius O
26/09/2023 من تريب أدفايزر
Good place let down by bad experience
After the Restaurant that we planned to visit was promptly closed without any notice during the day or even before, due to a not so unexpected conference, we decided to return to the Tropicana beach restaurant. Although some starters and dessert were again unavailable as we were told during our order, we found something to eat for dinner. Unfortunately that included a very much alive and very active snail in my Caesar salad. After my partner and I successfully kept our swallowed food down we informed the staff. The waiter just called what we assumed to be a manager who apologized and offered a round of drinks for us, to soften the blow. We also received a free platter of fruits which we honestly could not quite enjoy after the incident. Aside from the unplanned and uncooked French delicacy, the staff was generally slow (e.g. we waited over 1.5h for a pizza delivery and beers take about 10-15 minutes even in a nearly empty restaurant). Additionally, the staff seems untrained and many employees can't really communicate in English. This seems like failure in the management/training department. Maybe I am just entitled to think that a Resort should at least provide its services in English. The App has its ups. The downs include staff not being informed about reservations and unavailable packages are still bookable... The front desk (maybe an isolated and specific case) had literally no answers for basic questions without calling someone else. Although the resort boasts about Western cuisine, vegetarian options are very limited and in our case were partially unavailable. Did I mention we waited half an hour on our dessert just for the server to tell us they forgot we ordered dessert after we asked when it would be finished... I am sorry to all the good staff that I have to leave this review.
Lynn R
26/09/2023 من تريب أدفايزر
Great for family!
We went to 3 resorts in Cam Ranh in the same trip, first up was the Movenpick. The resort was busy, but the staff are so attentive and friendly. The facilities are all great, buggies driving around all the time. We stayed in the condo, so we also have the convenience of a washing machine (and kitchen if we need to use). The food was good, although after 7 nights it does get a bit repetitive. We were taken care of so well, we love taking a walk around the resort. The water slide was good. The beach was very nice, much better than Ninh Van Bay. Powdery sand, warm water. Pools are packed but the staff are great, again very attentive and friendly. Everything cost money though so maybe you should plan ahead and bring your own floaties etc. We love our stay there, going as a family. Will definitely come back!
Life O
25/08/2023 من تريب أدفايزر
A slice of paradise
I had the pleasure of staying at Movenpick Cam Ranh recently and I must say, their customer service is absolutely top-notch. The staff went above and beyond to ensure that every aspect of my stay was comfortable and enjoyable. The resort's serene atmosphere, surrounded by lush greenery and a stunning beach, provided a truly pampering experience. The crystal-clear waters and expansive beachfront only added to the allure. Movenpick Cam Ranh is definitely one of those rare resorts that excel in both customer service and providing a breathtaking natural setting. I can't thank Movenpick Cam Ranh enough for their exceptional customer service. Right from the booking stage, Thu and Vy from the booking department made the process seamless. The front desk staff handled all my inquiries when I called with patience and efficiency. Having stayed in room 907 and even the beachfront villa before, I can confidently say that this resort consistently provides pampering and relaxation. The sprawling green landscapes, the mesmerizing beach, and its pristine waters create an unparalleled experience. As a frequent guest, I've come to expect the best from Movenpick Cam Ranh, and they never disappoint.
Jerry D
22/08/2023 من تريب أدفايزر
Nice
Nice family resort. Would select different time of the year as the beach was not allowing swimming and it was raining season. The stsff was niceas was the room .Lots to do for children. There is not alot of places to eat outside of the resort. Summer better.
Acer K
20/08/2023 من تريب أدفايزر
Family vacation
2 night stay for a Family of 5 This resort has great facilities but is very poorly run. No reply on airport transfers. No reply on prior attempts for a early check in & then made to wait from 8.00am till 3pm until we could check in. Resort is made up of 1 main building & 2 other buildings situated approx 300 meters away from main building. We were told we will need to pay an extra charge of 600 000 VND if we wanted to stay in the main building. Restaurants , Relaxation & Beaty treatments will need to be booked a minimum of 24 hours prior to avoid missing out. To get to city of Nha Trang is a 45 min cab ride @ a cost of approx 400 000 VND. My room was not cleaned until 3pm. The staff are very friendly but the whole resort is poorly managed.