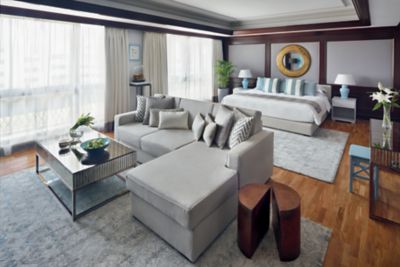 Mövenpick Hotel & Apartments Bur Dubai
Mövenpick Hotel & Apartments Bur Dubai
Give colour to your Dubai visit with a stay at Mövenpick Hotel & Apartments Bur Dubai, situated close to key commercial areas, shopping malls and attractions in Oud Metha, a central business district in Bur Dubai. Several destinations can be reached within 10 minutes, including Dubai Healthcare City, Dubai World Trade Centre and Dubai International Airport.
Make yourself at home in our 255 luxury hotel rooms and suites, or choose one of 57 stylish hotel apartments, located in a separate building  short distance away from the hotel, with a kitchen and up to three bedrooms. We are pleased to offer complimentary Wi-Fi in all rooms, each thoughtfully designed with its own artworks and decor. Executive Lounge access is included for some rooms.
In our 5-star Dubai hotel you can enjoy everything from North Indian and Lebanese cuisine, to international flavours and poolside refreshments in our seven restaurants and bars, as well as a nightclub. Unwind at the rooftop pool or fitness centre, enjoy a treatment at the salon or simply marvel at the art showcased around the hotel.
Choose the Oud Metha ballroom with its hydraulic stage for spectacular product launches, business functions and unforgettable weddings, or book one of four meeting venues for your Dubai conferences - complete with free Wi-Fi and valet parking.
Restaurants & Bars
The Place to Savour Life
At Mövenpick Hotel & Apartments Bur Dubai, we believe in indulgence done right, treating our guests to deliciously fresh cuisine, abundant treats and flavours that are unmistakably Mövenpick. Our 5 star hotel offers an array of dining options in the heart of Bur Dubai.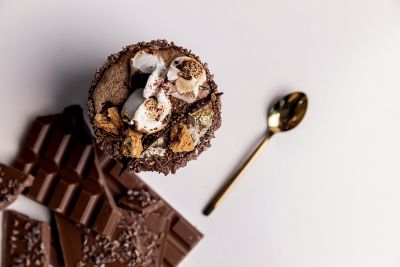 scroll up for previous option
Chocolate Hour
Tick-tock, it's chocolate-o'clock at Mövenpick Hotel & Apartments Bur Dubai. Enjoy up 60 mouth-watering minutes of cocoa indulgence every afternoon, making sure your day's a delicious one.
scroll to show detail options
scroll up for previous option
Signature Flavours
Swiss dishes like you've never tasted before, prepared with care and served from the heart in our restaurants worldwide. Experience your taste of Switzerland at the 5 star Mövenpick Hotel & Apartments Bur Dubai.
scroll to show detail options

Facilities & Activities
Where Life Tastes Sweeter
Experience the good life in Bur Dubai at Mövenpick Hotel & Apartments Bur Dubai. From sunny pool days to energising workouts to immersive cultural experiences, there is plenty to do during your stay in Dubai.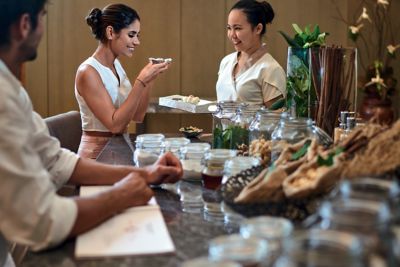 Meetings & Celebrations
Memorable Meetings & Sparkling Celebrations
scroll up for previous option
Meetings that satisfy
With enticing meeting and event venues in Bur Dubai and a menu of professional services, the meeting solutions at Mövenpick Hotel & Apartments Bur Dubai are a recipe for success.
Find out more
scroll to show detail options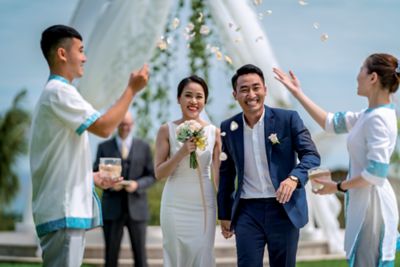 scroll up for previous option
Events bursting with flavour
With a touch of sugar, spice and everything nice, we'll help you celebrate life's rich moments.
Find out more
scroll to show detail options
Location & contact
Location
19th Street Oud Metha, Opposite American Hospital, PO BOX 32733
32733
DUBAI
United Arab Emirates
Reviews
Connector57232859444
25/09/2023 From Tripadvisor
Perfect hotel for sightseeing Dubai
This hotel is perfect for a sightseeing travel in Dubai. The hotel room is very big and clean. All rooms are very barrier-free, also our bathroom. I love the pool on the top with view of Downtown and Burj khalifa, also the Dubai frame can you see there. You have also free shuttle bus for Dubai mall or La Mer Beach and a lot of taxis. Every employee was there very friendly and welcoming. Ruth from executive lounge was most friendliest and loveliest. She makes me so happy with her good mood and service. One point of criticism is breakfast. We wasn't satisfied, if you don't have a seat on breakfast place, when all seats are occupied and breakfast is cleared away promptly at 10.30 a.m. so that you haven't get enough breakfast.
Discover25391377701
18/09/2023 From Tripadvisor
Really good experience
Amazing rooms really lovely breakfast great location and really helpful and lovely staff especially Mr kamal was warm and welcoming he provided us with a lot of tips regarding local food recommendations. Mr Yadhav was very friendly provided us with local travelling tips and Mr Venkat was very helpful and would definitely recommend others to stay in this property if in dubai
Trail66863937046
16/09/2023 From Tripadvisor
Opus club worst experience
Opus Club worst experience once we entered hostess took our details and we went inside no one assistant to us we approach one guy I believe he never attended customer service training unfortunately I didn't notice his name I believe his from India or Pakistan he was extremely rude and he doesn't have quality in hospitality i request him for a table straight away he said each table minimum spend 2500k aed and he thinks I don't spend money and not welcoming Surprising is most of table was empty 16.9 .2023 and I also working same hospitality field However entrance security was friendly and professional and he asked me to come inside but it's already bad experience My birthday evening was spoiled thanks Opus Club never return and Defiantly not recommending to my friends we ended up in somerset it's was ok
pamlar787
13/09/2023 From Tripadvisor
Excellent place
Lovely hotel super friendly staff and helpful Lovely rooms very big and equipped Food excellent buffet style lots of choices. Nearer to the airport than the main places in Dubai About half hour from the marina
Navigator53183681837
12/09/2023 From Tripadvisor
Beautiful hotel and staff
All the staff are very nice, pleasant and helpful. Easy walk to area eateries. Can't say enough about staff who makes our trip more pleasant. Marsha, Nixson and many other staffs' names I don't remember. Staff from front desk to room service to dining service are wonderful.
Frequently asked questions
Mövenpick Hotel & Apartments Bur Dubai is located at Oud Metha Street, the old city centre of Dubai.
Mövenpick Hotel & Apartments Bur Dubai address is 19th Street, Oud Metha, Dubai.
Mövenpick Hotel & Apartments Bur Dubai is in close proximity to the Dubai Frame, Dubai Fountain, Wafi Mall, Dubai Mall and Burj Khalifa.
Mövenpick Hotel & Apartments Bur Dubai provides a free daily shuttle to Dubai Mall and Kite Beach. See our website for our shuttle bus times.
Mövenpick Hotel & Apartments Bur Dubai opened in October 2000, and was extensively renovated in 2019.