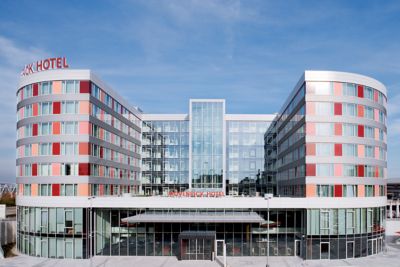 Mövenpick Hotel Stuttgart Airport
Modern 4-star hotel in Stuttgart
Make your Stuttgart stay a successful and enjoyable one by choosing a great location with direct access to the airport and just 20 minutes from the city centre. Mövenpick Hotel Stuttgart Airport is conveniently located to the Messe Stuttgart and International Congress Centre, perfect for business and trade fair visitors. At our 4-star Superior hotel, you can choose from 326 elegant hotel rooms and suites, offering soundproof windows and complimentary Wi-Fi. Book a Premium Room or opt for a Junior Suite and enjoy some added luxuries like a Nespresso coffee maker, BOSE music system, as well as a separate shower and bathtub. Book your meetings & events in one of our 16 multi-functional meeting venues in Stuttgart, including a ballroom for receptions and weddings for up to 500 guests. Discover local specialities, Swiss selections and international flavours at our hotel restaurant or catch up with colleagues at our hotel bar.
Restaurants & Bars
The Place to Savour Life
Here at Mövenpick Hotel Stuttgart Airport we believe in indulgence done right! Our dedicated team will make sure to treat you to deliciously local and fresh cuisine, followed by an abundance of treats and flavours that are unmistakably Mövenpick, all of them served with a generous portion of heartfelt care.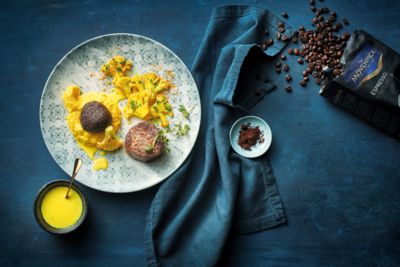 Meetings & Celebrations
Memorable Meetings & Sparkling Celebrations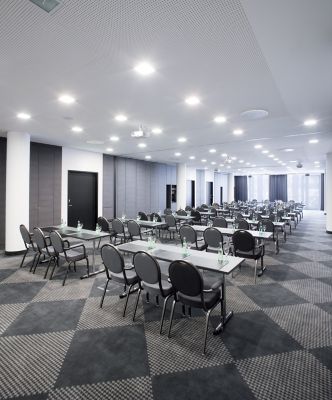 scroll up for previous option
Meetings that satisfy
Host your next event in Stuttgart at Mövenpick Hotel Stuttgart Airport. With enticing meeting venues and an extensive range of professional services, our meeting solutions are a guarantee for success.
Find out more
scroll to show detail options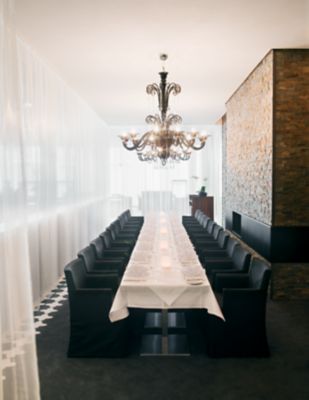 scroll up for previous option
Events bursting with flavour
With a touch of sugar, spice and everything nice, we'll help you celebrate life's rich moments.
Find out more
scroll to show detail options
Practical Information
Practical Information
Reviews
MichaelH15168
02/10/2023 From Tripadvisor
Comfortable luxury room at Stuttgart airport
Luxury hotel opposite to the airport terminal. Professionality, attitude of reception personnel and breakfast is all in line with expectations of a Mövenpick branded hotel, meaning being of highest degree. Breakfast is top notch. Stylish room that has all a five star hotel should provide. Excellent bed and sleep quality. Pillow menu choice is of course great. Room is Soundproof. Tiny flat TV screen on the wall and carpet in the room are less close to perfection. Bathroom with walk in shower. Bathrobe and bath footwear. Press the wall tube for getting soap or body lotion. Elegant open bathroom solution but Glassdoor limits toilet sound privacy. Small advice of improvement concerning breakfast logistic planning.Find a better solution for the coffe and tee station. Right now it is a narrow section, due to tables close by.
Joan J
27/08/2023 From Tripadvisor
Lovely Hotel
Very modern hotel , it was literally 10 mins walk from Stuttgart Airport. Beautiful large room with air con which was very welcome . Free bottle of water and a nice chocolate at the side of bed . Glass door in our bathroom was bit squeaky , unnerving closing it . But a small thing . Very friendly staff on reception who spoke great English ! Top marks ! Forgot to mention a very nice welcome bar with nice staff too !
Duncan281
27/06/2023 From Tripadvisor
Movenpick have aced it, location, food, bedroom and service
We had a bedroom on the curved part of the building so a long room with many windows. Room was excellent, very comfortable, clean, good bathroom and plenty of space for luggage. Good cafe bar and a very good restaurant. Restaurant is fine dinning and there is food also available in the cafe bar with a limited menu. Service from all staff was excellent. Breakfast was one of the best we have tasted. A huge range of choice and excellent quality. Location, the hotel really couldn't be any closer to the airport so no taxis or shuttle service required.
HullPhil
25/06/2023 From Tripadvisor
Disappointed with lack of response to emails and dis-interested staff
I stayed here for one night since I had a late arrival at Stuttgart airport. I was not sure where the hotel was located in relation to the airport so I emailed them, 5 days before arrival (using the link on the booking) asking for instructions on how to get to the hotel. I received no reply so I re-emailed them again 3 days before and again no reply. I emailed again 1 day before and yet again a failure to bother replying! I find their lack of reply both rude and dismissive of guests. It turns out the hotel is easy to find as you walk out of the airport, but I wasn't to know that! Check in was quick but the check in person seemed disinterested. The room was lovely and was of a high standard. The blackout blinds were great and the noise was minimal. Check out was done by a member of staff who again was totally disinterested, spent most of the time looking at the payment machine relating to another guest and lacked any warmth or interest whatsoever. I am unlikely to return given these failures and I suggest others find a hotel that is more interested in its customers.
santiagocarmen
04/06/2023 From Tripadvisor
Excellent hotel, quiet, tastefully decorated with large rooms.
Cannot recommend this hotel enough! The rooms are big, tastefully decorated, with bathrooms that are spacious with separate restroom for additional privacy. The hotel is right across the airport, but the rooms are silent. There is a McDonald's close by for late night dinner, as the hotel diner closes early. The hotel also gives you a very large bottle of free sparkling water, very welcome, along with bedside Ritter chocolate. The prices are reasonable, and the car rentals are just steps away.