Mövenpick Zagreb
The New Yorker Bar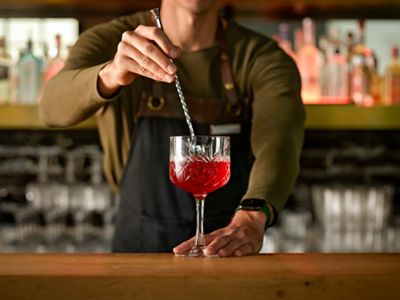 The Feel Good Place at Mövenpick Zagreb
Inspired by the iconic hotel in Midtown Manhattan, NY, where the great Nikola Tesla spent his last 10 years of his life, The New Yorker Bar feels like an extravagant hotel living room.
Sit back, relax and enjoy your favourite book with a glass of the finest Croatian wine or one of our signature cocktails.
It is also an ideal after-work destination with live music, wine pairing evenings, and other exciting events for you to enjoy during your time in Zagreb.
 Indoor capacity: 46
Outdoor capacity: 40