Restaurants & Bars
The Place to Savour Life
We believe in indulgence done right, treating our guests to deliciously fresh cuisine, abundant treats and flavours that are unmistakably Mövenpick, all served with a generous portion of heartfelt care.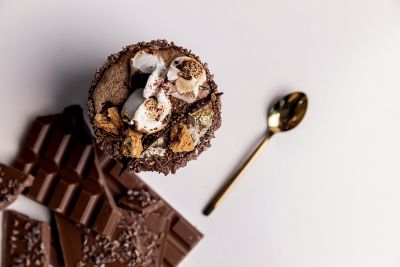 scroll up for previous option
Chocolate Hour
Tick-tock, it's mmm-o'clock, with all our hotels and resorts serving up 60 mouth-watering minutes of cocoa indulgence every afternoon, making sure your day's a delicious one.
scroll to show detail options
scroll up for previous option
Signature Flavours
Swiss dishes like you've never tasted before, prepared with care and served from the heart in our restaurants worldwide.
scroll to show detail options

Facilities & Activities
Where Life Tastes Sweeter
Help yourself to the good life at Mövenpick. From sunny pool days to indulgent spa time, energising workouts to immersive cultural experiences, we invite you to drink it all in.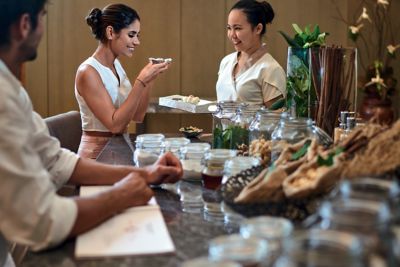 Meetings & Celebrations
Memorable Meetings & Sparkling Celebrations
scroll up for previous option
Meetings that satisfy
With enticing venues and a menu of professional services, our meetings solutions are a recipe for success.
Find out more
scroll to show detail options
scroll up for previous option
Events bursting with flavour
With a touch of sugar, spice and everything nice, we'll help you celebrate life's rich moments.
Find out more
scroll to show detail options
Practical Information
Practical Information
Reviews
Journey36950359095
07/12/2023 From Tripadvisor
I would recommend this hotel to a friend.
It was a day use but I was able to fully enjoy it. We were able to stay longer and get in both the beach and the pool. The staff was very helpful.The facility was clean and comfortable. Thank you very much!
Venture52145269224
06/12/2023 From Tripadvisor
The best hotel and accommodating hotel in Cebu
The most accommodating hotel I've experienced. Thankyoooouuu to team Dave and his team for making us feel welcome since we're from Manila. The staff are 100000/10 from serving the food, answering queries and everything.
Christof R
05/12/2023 From Tripadvisor
Great experience
Good service and friendly staff! newly renovated rooms and facilities. Some areas are still closed though. had our anniversary 4 course romantic dinner there as well near the beach with impressive food. The location is great as well, but unfortunately the ibiza area is still closed and soon to be renovated.
Climber03880152476
04/12/2023 From Tripadvisor
Great experience
This was a great trip I loved the hotel and the service was impeccable. Gio was extra helpful when I had any issue or question and Jan was excellent every night at dinner. The Spa ladies, Marivic, Nea, Mae, Evelyn, & Analyn were all wonderful in their hospitality! Very welcoming resort. Come see for yourself, you won't regret it. I will definitely be staying here on my next trip. Andrew E
Sharon Tate N
04/12/2023 From Tripadvisor
A Very Enjoyable Evening With Friends
We dropped in to enjoy the ambiance of the hotel lobby & have a bite to eat. It was a nice evening with gentle breeze blowing. My salad & popcorn shrimp was delicious. A Chicken Curry dish enjoyed by my spouse. The waitstaff was excellent & very attentive to our small group. Jan, Gab, Mark & Rudy provided excellent service to our group along with the other patrons eating around us. GM of hotel stopped by our table for a friendly chat to ensure our meals & service was to our liking. Overall, a very pleasant experience that we enjoyed. Their flagship restaurant "Sails" will begin lunch & dinner service mid December which is great news for this venue.