Mövenpick Hotel And Casino Malabata Tanger
Overlooking the Bay of Tangier
Mövenpick Hotel & Casino Malabata Tanger is the perfect location for business or leisure travellers alike. Our 5 star hotel is set amidst beautiful gardens with a huge free-form swimming pool. Situated on the shores of the Atlantic Ocean, our luxury hotel overlooks the beautiful Bay of Tangier and Strait of Gibraltar.
Mövenpick Hotel & Casino Malabata Tanger offers a range of dining experiences to fit the taste and needs of all guests. From our trendy piano bar overlooking the pool to our traditional Moroccan buffet, there truly is something for everyone.
Only a 5 to 10 minute drive from the city centre of Tangier and yet far enough away to offer a calm and relaxing environment, it offers everything you expect from a luxury 5-star hotel. Large rooms, several different sized meeting rooms, a casino, a variety of restaurants and bars and a well-equipped and spacious gym.
Restaurants & Bars
The Place to Savour Life
At Mövenpick Hotel & Casino Malabata Tanger we believe in indulgence done right, treating our guests to deliciously fresh cuisine, abundant treats and flavours that are unmistakably Mövenpick, all served with a generous portion of heartfelt care. Explore Layali Moroccan restaurant and bar, Le Nyx Piano Bar, Le Paradisier and LE Phenix Lobby Bar.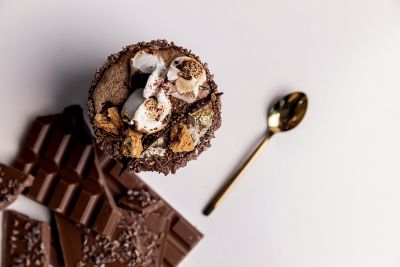 scroll up for previous option
Chocolate Hour
Tick-tock, it's mmm-o'clock, with Mövenpick Hotel & Casino Malabata Tanger serving up 60 mouth-watering minutes of cocoa indulgence every afternoon, making sure your day's a delicious one during your stay in Tanger.
scroll to show detail options
scroll up for previous option
Signature Flavours
Swiss dishes like you've never tasted before, prepared with care and served from the heart in our restaurants in Tanger. Discover Moroccan cuisine in our 4 restaurants and bars at Mövenpick Hotel & Casino Malabata Tanger.
scroll to show detail options

Facilities & Activities
Where Life Tastes Sweeter
Help yourself to the good life at Mövenpick. From sunny pool days to indulgent spa time, energising workouts to immersive cultural experiences, we invite you to drink it all in.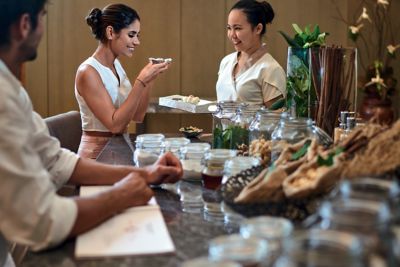 Practical Information
Practical Information
Reviews
30Annemarie16
26/10/2023 From Tripadvisor
Just don't stay here.
Oh dear where do I start. The room was very tired and could have been cleaner. The buffet food for dinner was dreadful. Limited selection and very poor quality. When we went down for breakfast most of the tables had been used and none had been cleared even though it was only 8am. I started to clear myself because when I eventually found a waiter and asked him to clear it he disappeared. The buffet selection again was very limited and the omelette that I ordered was under cooked.
Imane B
20/09/2023 From Tripadvisor
Unprofessional and poor communication
I booked a room at this hotel with my two children, and I hired a local babysitter to look after my children in the afternoons when I'm out of the hotel, and I asked the receptionist to give the key to the babysitter once the children were tired, but when the babysitter went to the receptionist, they refused with no explanation or reason. Despite the fact that she presented them with identification cards, and she had to keep the kids at the pool area for about two hours until I returned, and they were so exhausted and ready to sleep, I'm really dissatisfied, and I don't believe I'll book in this hotel with their bad services again.
David B
12/06/2023 From Tripadvisor
Shocking
The worst experience ever, service is terrible literally waited a hour for a menu then another 30 for a couple of drinks the best staff are the door men I've never written a review but had to for this.
kin b
21/03/2023 From Tripadvisor
request for an invoice
Good morning, Saturday, March 18th at 10 pm. I paid 250 euros for a drink at the lobby bar without having a bill, the bartender told me the system is broken. Really, it's a shame for a five star hotel, besides drinks are pretty expensive. I need you to send me the invoice for eight glasses of Glenlivet and three glasses of Bombay gin on my gmail. If not, I will reach out directly to Head Office. Thank you for your time. I sent this email to hotel movenpick tangier 3 times without any response. it seems that this hotel works without administration. hotel.tangier.casino@movenpick.com
peoples are a
15/03/2023 From Tripadvisor
Worst 5 star hotel
Most of the outlets don't work, bad quality shampoo, old tv, bad room decoration, jacuzzi don't work… The only good thing here is the view, i wish i didn't come to this hotel and i hope for the ppl reading my review don't make the same mistake.